Boys will be boys and in a household with two girl siblings my son is no exception. When a "boy" toy comes into the house the smile on his face and the excitement is about as big as it gets. Last year all I heard about was how much he wanted the Fisher-Price Imaginext DC Super Friends Batcave for his birthday (many of you might remember me hunting for it) and ever since then Imaginext has been his go to toy for playing. He has a few different pieces of different sets so everything in his toy box at the moment is Imaginext and he mixes the sets and has them all play together (something that I love is that the characters can work with any set from Batman to the Pirates).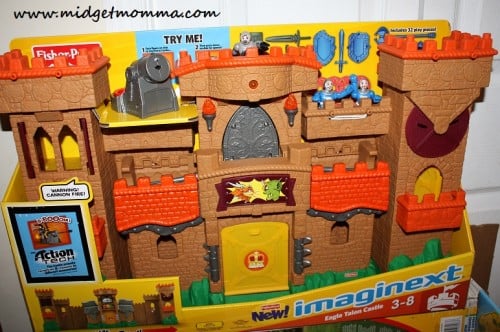 A few weeks ago I was doing dishes and my son ran from my room where he was watching TV screeching about this new castle that his Batman could play in, it took me a bit to figure out what he meant but when I did I realized that he was talking about the Fisher-Price Imaginext Eagle Talon Castle, the exact same toy that just a few hours before hand I accepted to do a review of, so as hard as it was I kept it a secret until it got here.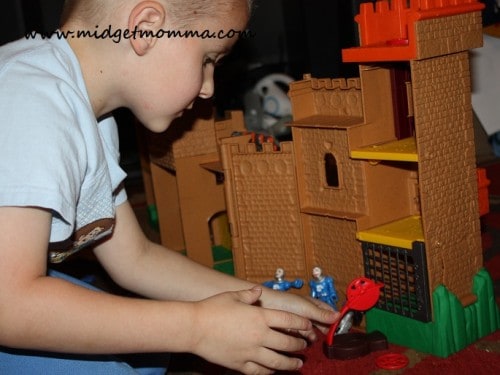 It was a challenge to get him away from it long enough to take the picture of it and then the box was opened faster then lightening speed. Since he has had it he has played with it every single day, it is the first thing he takes out after doing his homework when he gets home from school and he is even great about letting the girls barbies have some fun with it too.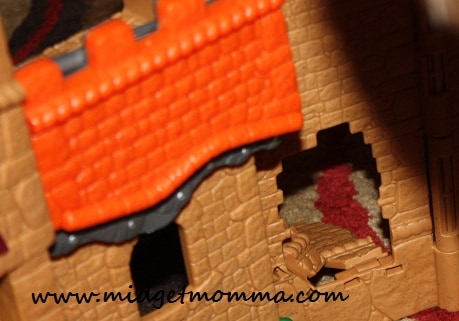 I love that it expands and the castle is full sized when playing with it and then you can fold it up to put it away. The castle has so much fun to be had with a draw bridge, turn-tech technology that will realize when dragons and orges are approaching, awesome lighting and sound affects, there is even a breakaway wall that falls in when the castle is "under attack" and so much more that the fun is never ending!
The Fisher-Price Imaginext Eagle Talon Castle is part of KMart's Fab 15 list of of HOT toys this holiday season, and from how loved this toy is in my house I agree it belongs on that list.
Disclaimer: I was provided a promotional sample of this toy to facilitate my review. No compensation was received  All opinions are 100% my own.