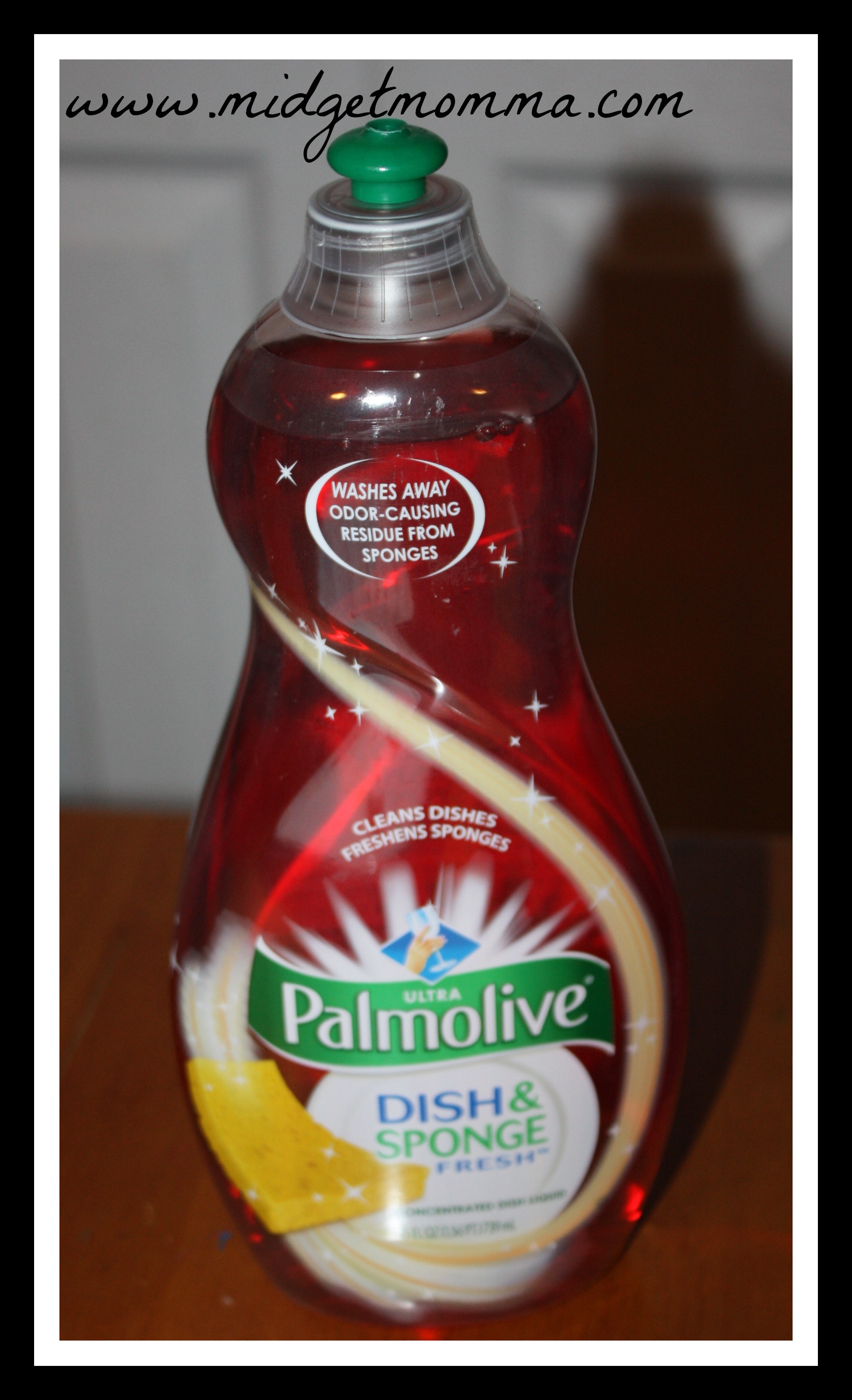 I will be the first to admit that one of my least favorite things to do is dishes (not that there really is any cleaning that I actually enjoy lol) but sticking my hands in to a sink filled with soapy water is not my idea of fun. We do have a dishwasher and even that does not make it any better but when it comes to most of my cookware and skillet I have no choice but to wash them by hand. Making it have as little actual work as possible is important to me, the quicker the chore gets done the better and so I am always looking for something to help me with that. The other thing I can not stand with dishes is the sponge, well really it is the awful smell that radiats from the sponge that you can smell clear across the house (ok so I might be exagerating the smell a bit but that is what it feels like to me)  Recently I was introduced to Palmolive Dish & Sponge Dish Liquid which helps with both of my kitchen dishes chores dislikes, washing them in general and the sponge. I was not sure at first that any thing could really take away that awful smell from the sponge but sure enough I bought a new sponge just to test this soap out and it hasn't smelled like funk yet! Wahoo!!! Better yet my dishes come out clean and sparkly, which when our dishwasher was broken for over a month and I had to wash dishes they came out cleaner washing them by hand then they did the dishwasher!
You can purchase Palmolive Dish & Sponge Dish Liquid on Amazon and in local retail stores
Disclaimer: I was provided promotional items to facilitate my review. No compensation was received and all opinions are 100% my own!
Join the newsletter
Subscribe to get our latest content by email.
This post may contain affiliate links. Please read my disclosure policy here