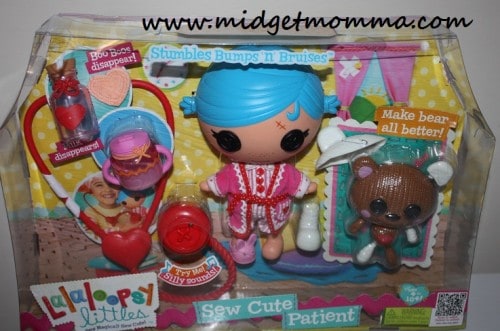 MY LATEST VIDEOS
Uh oh!! Lalaloopsy has a booboo and you have to be the awesome doctor and fix her up with the Lalaloopsy Littles Sew Cute Patient
 and cute this playset is! Combing two fun activities, playing doctor and Lalaloopsy your little one will have a ton of fun fixing Stumbles Bumps 'n' Bruises and her pet bear! Both of them have booboos and are not feeling well and as the doctor it is your job to make them feel better by fixing them up and showing them love.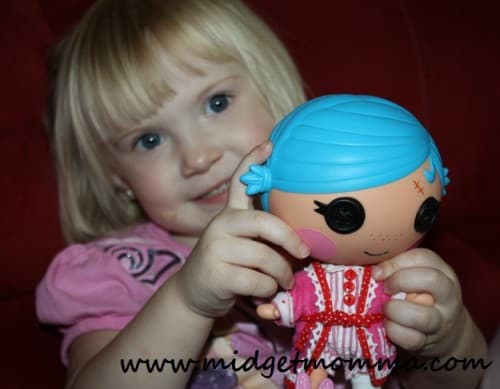 While some of the piece of the set are small, like the parts to fix the pet bear, they are easy to put in place. My daughter loved playing with the stethoscope and after she made Stumbles Bumps 'n' Bruises and her pet all better she went around the house making sure the rest of us were well too. I loved that she took the play of the toy and then spread it even more by using her imagination. It turned out that I was sick and needed to rest according to Dr. Alyssa so the pet bear and I had to rest on the couch while she continued to care for Stumbles Bumps 'n' Bruises.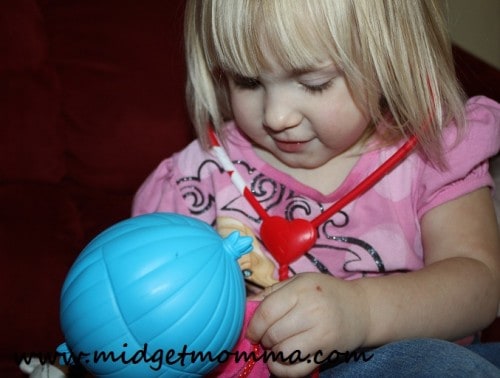 You can purchase Lalaloopsy Littles Sew Cute Patient
 on Amazon or other retail stores. 
Disclaimer: I was provided a promotional toy to facilitate my review. No compensation was received. All opinions are 100% my own.