Over the past 7 years hubby and I have moved 5 times and each time we moved in to a different house we said "we will work on our bed room next" and with our 6th move in 7 years coming up in a few months we are still saying "we will work on our bedroom next". Our room has never matched, well never matched in full I should say. We started out with random furniture when we moved in to our own house the first time in 2005 and then we have had 2 bedroom sets that we found on the curb (we lived in military housing and it was normal for people to put things on the curb that they didn't want anymore so someone else could use them) and then our move to Pennsylvania in 2010 ended up with us having to get rid of our bedroom set because it was way to big and heavy to get into the apartment we were living in so when we moved to this house last November we basically started from scratch again having just random nonmatching furniture. Along with the random furniture we also neglected our bedding set and have had the same one since we got it for Christmas from my parents as our first Christmas together gift (just 2 weeks after we got married) and trust me when I say it has seen better days. This Christmas I decided that I was going to change that, while it is not in the budget for new furniture so our mismatched stuff will have to do for now, that does not mean I can't add personal touches to make it more ours then "someone else's" I started out by looking for a rug and I found the perfect one that fit the picture I have in my head for what I want the final result to look like and since I am taking it step by step it may be a bit LOL, but I found this one rug from Mohawk Rugs that as soon as I saw it I knew that that was "the rug" for my room and would get my project started.
  Here is the before picture of mine and hubby's room, as you can see there is nothing that makes it special and really I think couples need to have a special place that is just for them and that each of them enjoys both when they are alone or when they are hanging out together. The carpet is ugly with the black marks that are on it from when we moved in (it is a rental) and no amount of carpet cleaning is getting the job done. While we don't own the house it still drives me nuts to have the marks on the carpet.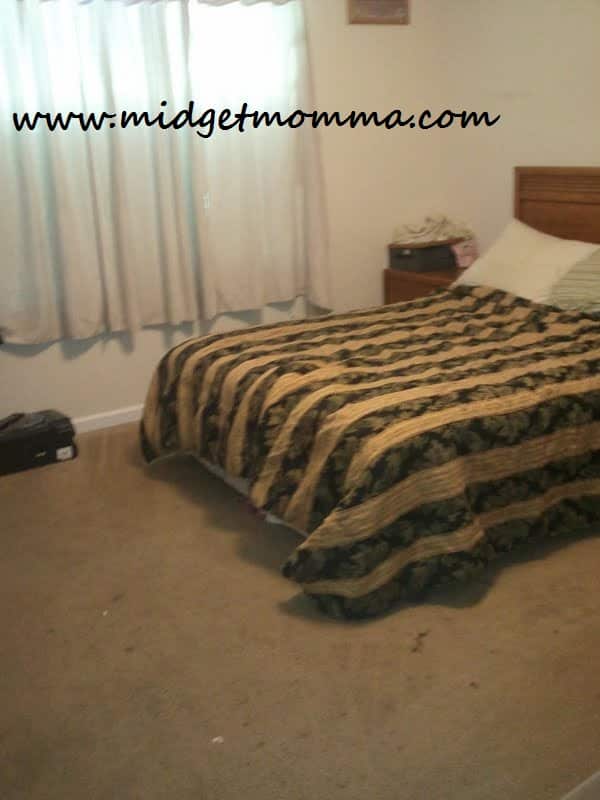 I ordered us a new bedroom set to match the rug and when it arrived I was sadly disappointed because it does not look like it did in the picture, it is shiny material but for now it will do and the rug makes the room look soo much better It adds the perfect spice to the room and makes me even more excited to get this project finished for us to have our bedroom looking nice and "ours" as quickly as I can.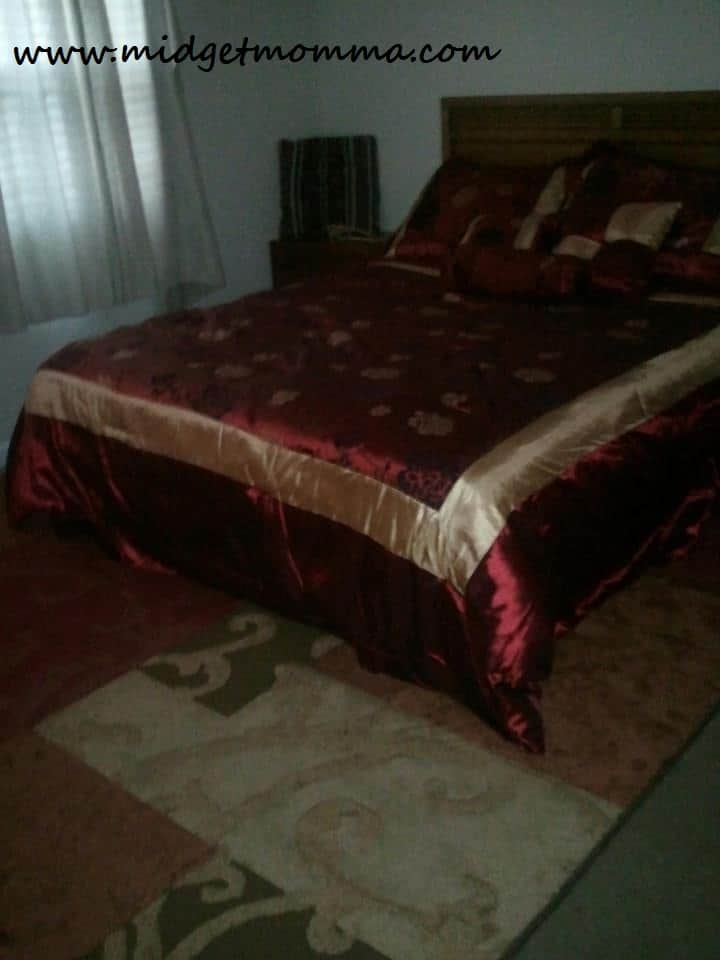 The quality of the rug is fantastic, when it arrived it was rolled up and unrolling it was easy, (moving the furniture was a different story lol). As soon as i put the rug down I knew i had made the perfect choice in colors for our room. The material is soft and I love the way it feels.The rug makes our room feel nice and cozy, making us want to hang out in there which I am sure the room will look even better once i get it fully done.
Disclaimer: I was provided product free of charge to facilitate my review. No compensation was received and all opinions are 100% my own.
Join the newsletter
Subscribe to get our latest content by email.