I LOVE Movies, more specifically I love Disney movies and that is no secret to all of you 😉 For gifts I love getting the kids  movies that they have seen on theaters and wanted to add to our home movie collection. Monsters University was one that even though I didn't see the movie with my kids (because I was in LA at the red carpet event and they went with my mom to see it) that when I called to talk to them the next day all 3 of them told me it was a "must have" in our home movie collection!
I think this movie would make a great gift and/or stocking stuffer!
Synopsis:
We all know that they have an awesome job scaring laughing now since the factory has switched over to a laugh factory, but we get to go back in time with Mike and Sulley in their newest movie Monsters University!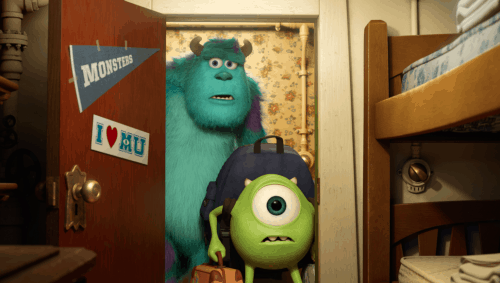 We go on an adventure with Mike and Sulley, learning that things were not always like they are in Monsters Inc and before they could get their dream jobs there they had to go to College first. Mike, a short monster with tall dreams and no matter what the obstacle is he works hard to get the prize at the end, in this case getting into scare school. Sulley on the other hand comes from a family of scarers and knows how to scare, but with the challenge of thinking he can get through school doing nothing because he can scare already puts his college days in a bit of a whirlwind.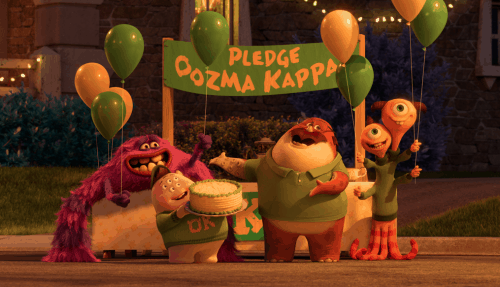 Mike and Sulley are not the best buds we know them as in Monsters Inc and are forced to work as a team to both reach their goal of getting into scare school after being dropped from the scaring program. In order to have a chance of getting into scare school they join the fraternity Oozma Kappa (which is made up of other monsters who are the failures at scaring) to try and redeem themselves.
You can purchase this DVD on Amazon.
Disclaimer: I was provided this product free of charge to facilitate my review. No compensation was received and all opinions are 100% my own.