I have shared with you a few different Nintendo products the past few months, the Nintendo DS Lite, Nintendo 3DS, Nintendo Wii and today I am happy to give you an overview of the Nintendo DSi XL. I know when picking out the right game system for your kids can be a challenge and you want to make sure it is a system that is right for your kids and they will be able to use it.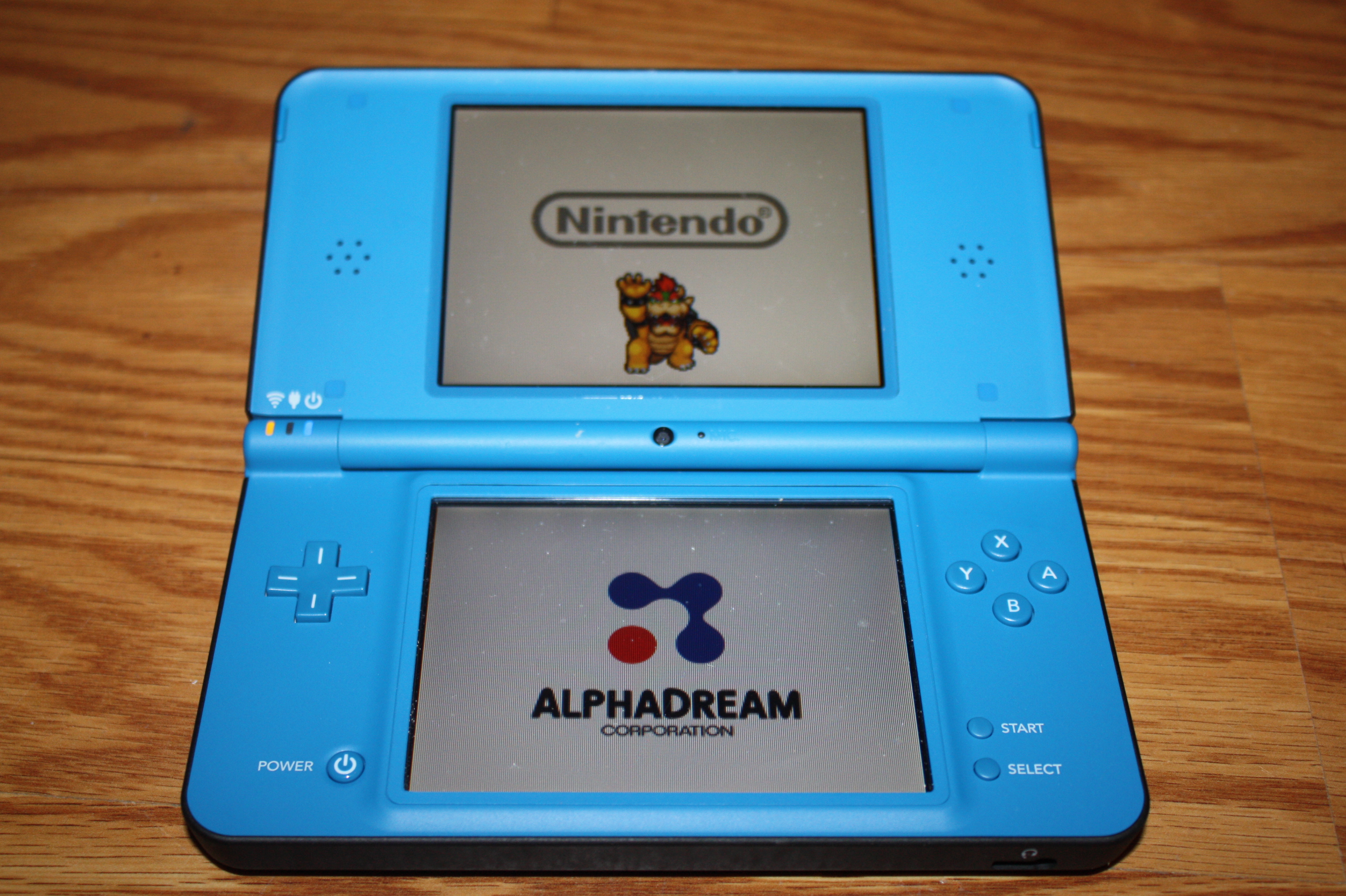 We received the Nintendo DSi XL and there are quite a few things that I like better for kids then the regular sized DS, like the DS Lite we have. The first thing is the size of the screen and the system itself, it is quite a bit bigger then the regular DS, which for kids is easier(it is also easier for older people as well)
The Nintendo DSi XL has 4 different colors that you can choose from, Blue (the color that we received), pink, maroon and black. It comes preloaded with 3 games and you can use your wireless internet connection in your house to download many games and apps. The sound quality when playing is great, and turning the volume down is easy with the buttons on the side. Another fun thing that my kids have been playing with is the sound. You are able to make your own sounds and music using the DSi. You can also send text messages to others who have a DS or DSi.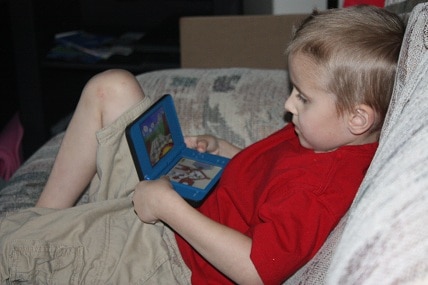 Now my kids have never compained about the size or anything of the other ones, but I could tell when my 4 year old was playing that it was easier for him then the DS Lite that he normally uses. The other thing is that it comes with a large stylus, the kids have never said anything about it being hard to use the regular sized one (which the DSi XL also has) but for tiny hands bigger things are easier for them to use.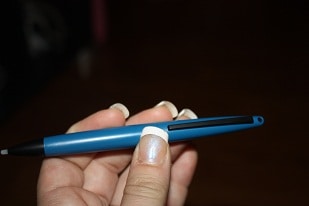 The Nintendo DSi also has a feature that my kids have enjoyed playing with, the camera. The other DS systems have cameras as well but they are loving that there are 2 different camera views and then they have been adding designs to all the pictures that they are taking.
My kids are to young for me to allow them to use the internet browser on the DSi, however for older children and adults this is a fun feature and you can easily upload photos to facebook when you take them with it. (I know I am not the only one who likes to upload photos to facebook 🙂 ) You can also use and SD card to save your photos and then transfer them to your computer easily!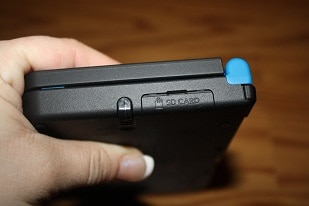 The Nintendo DSi XL comes in 4 different colors: blue, pink, maroon and black. Another great feature of the DSi XL is that you can send text messages to and from DS and DSi systems. My kids are still to young for that but it is still a great feature. Speaking of kids being to young, the parent controls are great and easy to use. The Parent controls are easy to use. Since there are things like going online or being able to send text messages are not things that I want my kids to be able to use yet I am able to set it up so I can choose what they are allowed to do. Setting it up is easy and if I am using it and want to use parts that I have blocked with the parent controls I can easily by putting in my code and I am good to go.
If your kids are younger the Nintendo DSi XL, is a great option for kids the ease of use compared to other handheld systems for the younger kids is much better with the DSi XL. There are so many games that are for all different age ranges that are great for kids no matter how old they are. You can play all games for the DS and DSi systems on the DSi XL.
You can purchase the Nintendo DSi XL on Amazon.
Disclaimer: This product is a part of our Holiday Gift Guide. I received this product free of charge to facilitate my review. All opinions are my own.
Join the newsletter
Subscribe to get our latest content by email.