If you are looking for something fun to do, the FREE Home Depot Kids workshops are perfect! Home Depot has these FREE Home Depot Kids Workshops all year long!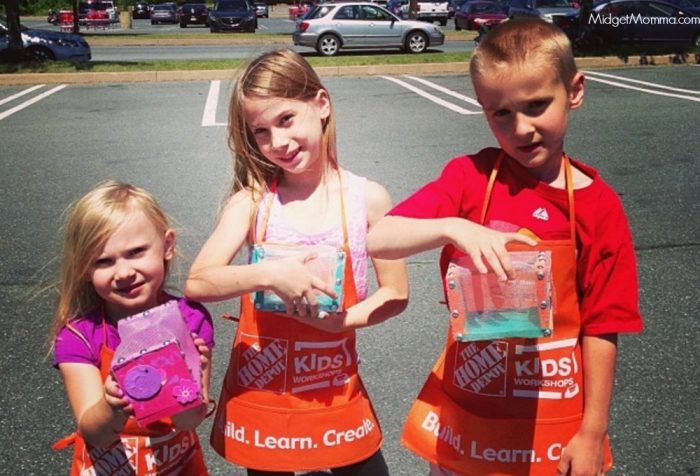 FREE Home Depot Kids Workshop
The Home Depot Kids Workshop is a hands-on activity for the kids every Saturday of the month! These free kids workshops are held at your local Home Depot Store. Depending on the weather, they are inside or outside. They are so much fun for the kids!
We made the bug house when I took my kids for our first free kid's workshop and they loved it! It was the start of our love for the Home Depot Kids Workshops!
The kids get to make whatever project it is for the month, which does change each month. After they make their project they get to bring it home! Along with the monthly kids workshop project, the kids get some extra goodies too! They also get a free certificate of achievement, Home Depot Apron, and a commemorative pin!

Monthly FREE Home Depot Kids Workshops
Currently due to stay at home orders the Home Depot in store workshops are closed however you can go to your local store and pick up the kits to do at home with the kids! All you have to do is go to the customer service desk and ask for them.
*Be sure to call your local store ahead of time to check if they have them due to high demand not all stores will have them. 
If you are looking for more hands on activities to do with the kids HomeDepot.com has a HUGE selection of kid wood kits from bird houses, doll houses, tool boxes and more that you can order online and pick up with curb side pick up!
Looking for more things to do with the kids while at home? Check these out!
All Kids Workshop attendees must be accompanied by a parent or adult at all times. All kids get to keep their craft, receive a FREE certificate of achievement, a Workshop Apron, and a commemorative pin while supplies last.
Just head over HERE and register! Scroll down the page and CLICK on the Register tab.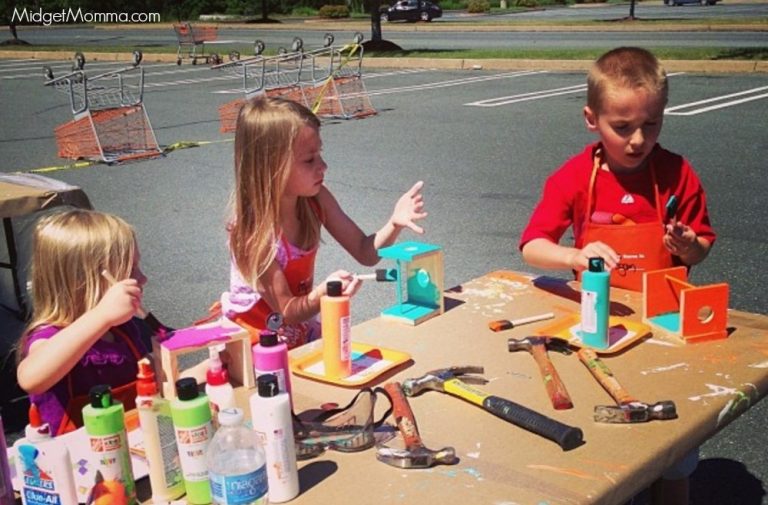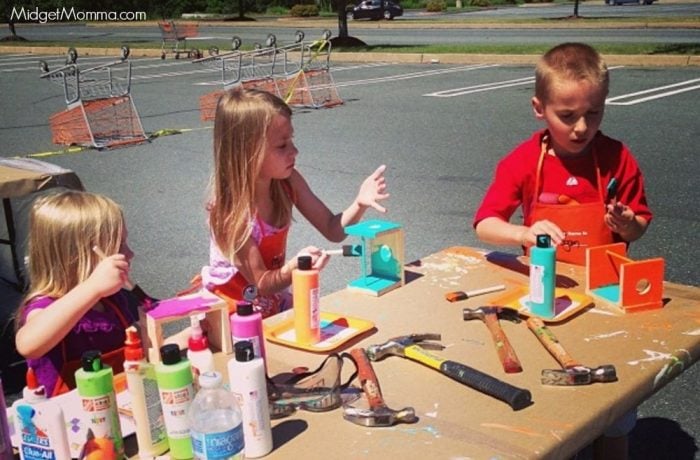 Check out even More Kids Fun!
If you are looking for things to do with the kids after doing the FREE Home Depot Kids Workshops, check out these 9 Ways to Have Summer Fun on a Dime!
Plus don't forget to check out our list of FREE Summer Activities for Kids, for even more FREE summer fun!
If your kids love slime, then make sure you check out this post on how to make slime without borax and all of these other awesome slime recipes that we love!
Harkins Summer Movies. See movies at Harkins theater during the summer for just $1!
If you are looking for awesome deals all the time, family fun and more make sure you join our facebook group here.
If you are looking for tasty recipes that are perfect for family meals head on over here and join our facebook page to get new recipes each day!