If you are looking for something fun to do, the FREE Home Depot Kids workshops are perfect! Home Depot has these FREE Home Depot Kids Workshops all year long!
The Home Depot Kids Workshop is a hands on activity for the kids every Saturday of the month! These free kids workshops are held at your local Home Depot Store. Depending on the weather, they are inside or outside. They are so much fun for the kids!
We made the bug house when I took my kids for our first free kids workshop and they loved it! It was the start to our love for the Home Depot Kids Workshops!
The kids get to make whatever project it is for the month, which does change each month. After they make their project they get to bring it home! Along with the monthly kids workshop project the kids get some extra goodies too! They also get a free certificate of achievement, Home Depot Apron and commemorative pin!
FREE Home Depot Kids Workshop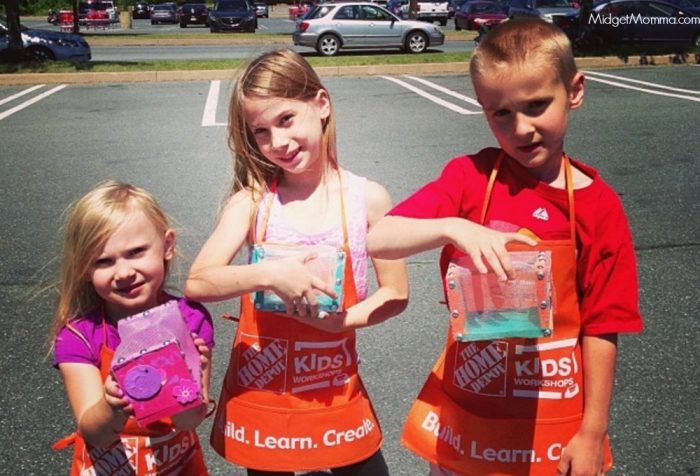 Monthly FREE Home Depot Kids Workshops
Next Home Depot workshop is October 15 2019!
Between 9AM-12PM head on over to your local Home Depot store to make a Fire Plane!
Just head over here and register! Scroll down the page and CLICK on the Register tab. The kids will also get a FREE apron, commemorative pin, and certificate!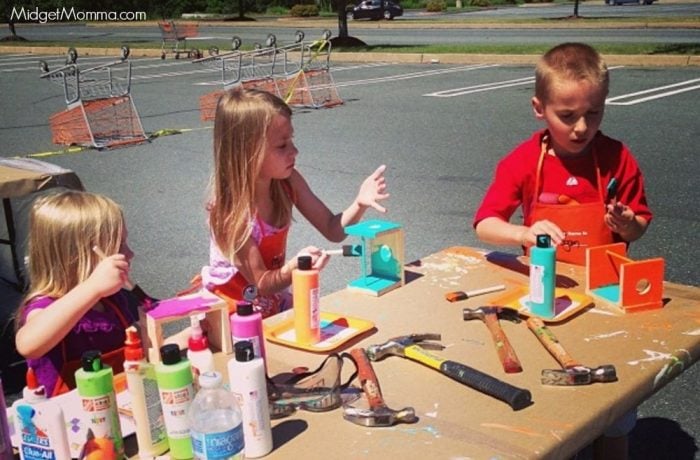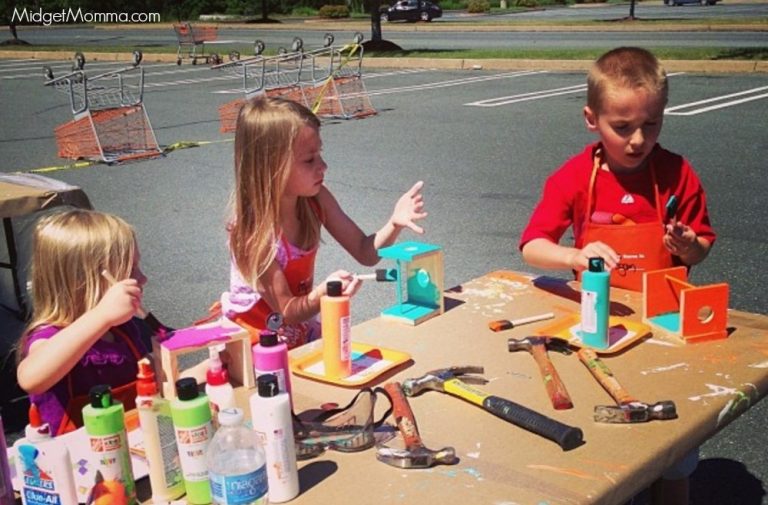 Check out even More Kids Fun!
If you are looking for things to do with the kids after doing the FREE Home Depot Kids Workshops, check out these 9 Ways to Have Summer Fun on a Dime!
Plus don't forget to check out our list of FREE Summer Activities for Kids, for even more FREE summer fun!
If your kids love slime, then make sure you check out this post on how to make slime without borax and all of these other awesome slime recipes that we love!
Harkins Summer Movies. See movies at Harkins theater during the summer for just $1!
If you are looking for awesome deals all the time, family fun and more make sure you join our facebook group here.
If you are looking for tasty recipes that are perfect for family meals head on over here and join our facebook page to get new recipes each day!
Join the newsletter
Subscribe to get our latest content by email.
This post may contain affiliate links. Please read my disclosure policy here