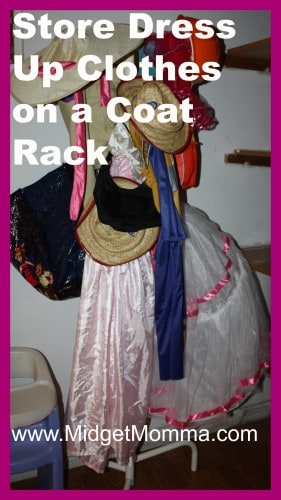 My kids LOVE their dress up clothing but when I had it stored in a tote it got everywhere and they had to dig through it and it took them forever to find what they were looking for so we needed to come up with another solution.
When we were moving we found our old coat rack in the crawlspace and tada! The great idea of using it for dress up clothing came to mind! All we did was set it up like a normal coat rack and then hang the dress up clothes:)
You can easily find a coat rack cheap, check second hand stores and yardsales!