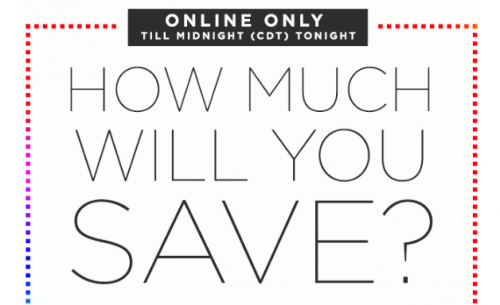 Hurry and check your e-mails to see if you got the coupon code for 40% at Kohl's off in your e-mail! I was just going through my email and the email is from Kohls@s.kohls.com and it has a unique coupon code that was worth 40% off!! 
Once you get your coupon head on over here to start shopping, there are a TON of great deals to snag with that 40% off 🙂
*Note not everyone will get 40% off and I do not know who will or won't get it.
This post may contain affiliate links. Please read my disclosure policy
here