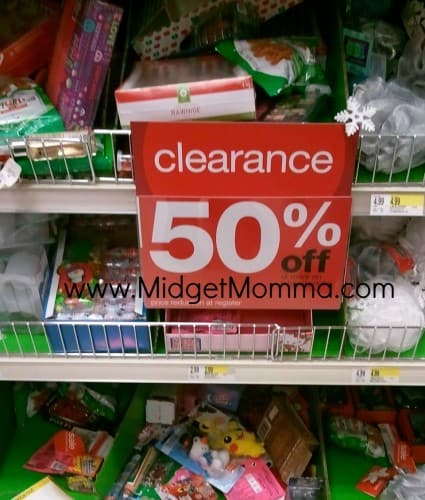 Yesterday I took a trip to Target to see what I could find in the Christmas stuff and was happy to see it all on 50% off!
Here is some of what I bought and the picture is missing the 10 rolls of 90 sqft wrapping paper that I snagged for $1.25 each (Looking for a way to get wrapping paper and using it next year with out giving away Santa? Read my post here on how we mail it to Santa after buying it when it is on clearance)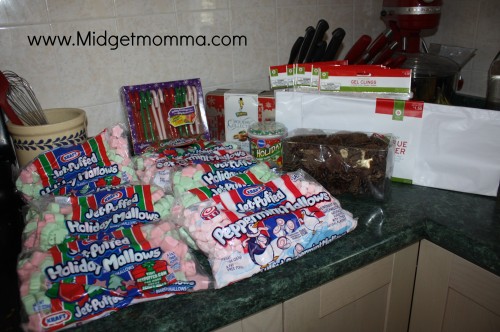 Christmas Marshmallows – .59 (I use these for all sorts of things like rice krispie treats )
Candy canes – $1.25
Icing – .98 )Its green so it will be great for making Saint Patricks Day cupcakes 🙂
Pinecones – $3 (Will be put away for next year)
Tissue paper – .75
Christmas Gel Window clings – $1
Planters nuts gift set – $4.99
I also found glasses in the dollar spot on clearance for 50% off making them only .50 each!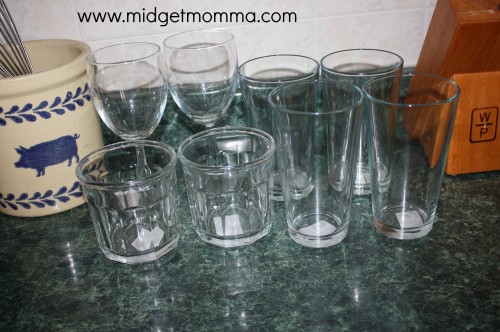 This post may contain affiliate links. Please read my disclosure policy here