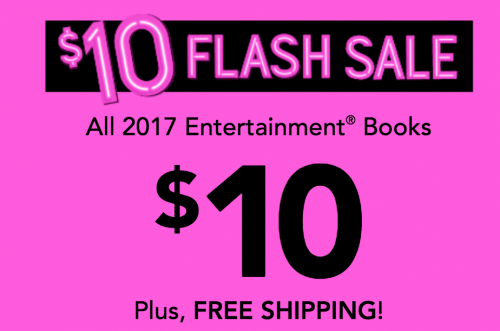 Looking to save BIG on clothing, dining out, entertainment, food and more? Then make sure you grab the Entertainment Coupon book today. Today only they are offering the book that is FILLED with HUNDREDS of coupons for just $10 and you get FREE Shipping with no coupon code needed!!
These coupon books are HUGE and packed full of savings that are specific for your area. Just go here and select your local area and then get your book for only $10!
Some of the coupons you will find in the book include: Arby's, Payless, McDonalds, Jiffy Lube, Midas, Taco Bell and sooo many more!!
The coupons average 50% savings and there are sooo many Buy One Get One FREE coupons that you can use at Local places!!