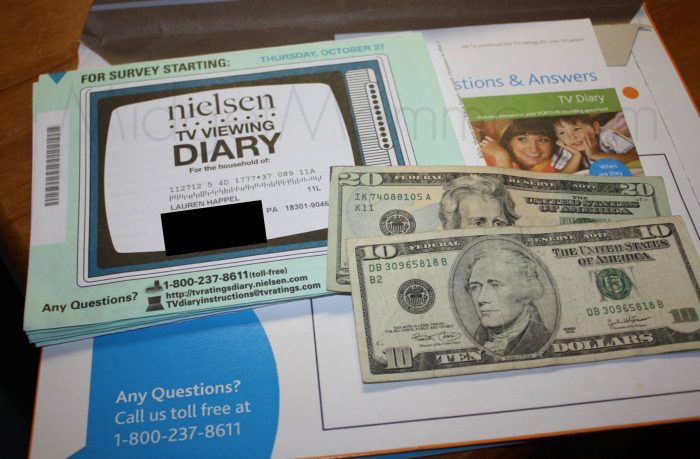 Nielson National Consumer Panel has limited new openings for your opinions. Join the National Consumer Panel today! It's an awesome opportunity to earn cash, and gift points which can be redeemed for Electronics, household items, toys and much more and you are giving your valuable opinion to help companies!
After you sign up you have to keep an eye out for an envelope that says Nielsen on it – it will have $5 or so in it and asking you to allow them to come to your house. You will want to say YES – because then you will get the box set up and make even more! Plus with the box and remote there is no journals to fill out!
They also send a scanner that you can scan your groceries and get paid gift cards for sharing with them information on the items that you buy!
You WANT to get your name on this list, I have gotten $30 cash in the mail (as you can see in the photo above) and had to send back the journals on what I watched on TV for a week, it took me like 15 mins total! Can't beat $30 for 15 minutes of my time!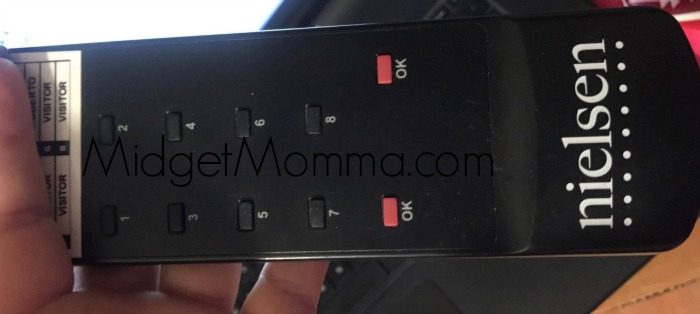 One MidgetMomma Reader's expierence
They pay us $40 a month, gift cards, they pay for tv repair or in my case i negotiated 1/2 of our new TV, they send the kids gifts every quarter etc. It's like a little cable box, Each person has a number you push that when you watch tv. It comes with a remote.

They use to come bringing us gifts like pizza and I'd say no, thinking it was a scam, and the day they hooked us up i got a $300 bonus.
If you are looking for other ways to bring in extra income these are a few of my other favorite companies to work with and do surveys with:
Join the newsletter
Subscribe to get our latest content by email.
This post may contain affiliate links. Please read my disclosure policy here