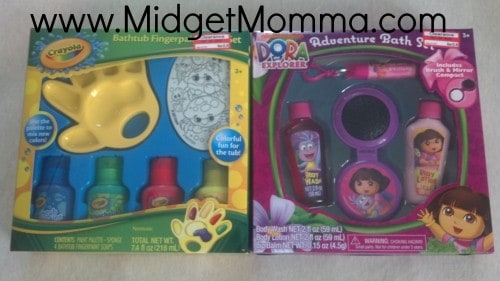 WOW! If you have a Target near you will want to head to the store and score this AWESOME Deal!! Reader Shanna just sent me this picture of the 2 sets she scored today!!! RIght now they have the Crayola and Dora bath sets on clearance for only $2.48!!!
Update from  Jillian!
– its not just crayola and dora. I got 2 crayola and 1 hello kitty for $2.48 each and minnie mouse and cars for $4.98 each. great gifts for my kiddos!
Hurry to your store!!
Thanks Shanna 🙂
This post may contain affiliate links. Please read my disclosure policy here