How to Check the Tire Pressure on Your Car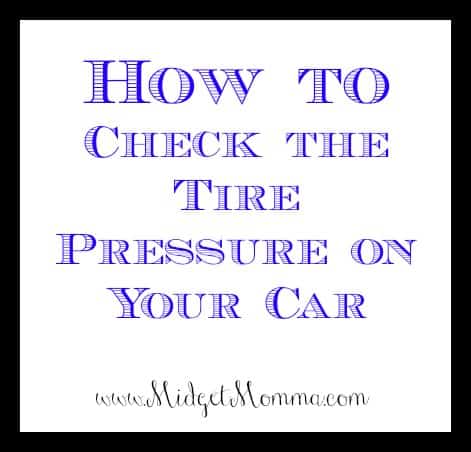 It is important for you as a vehicle owner to check the tire pressure of your car. Uneven tire wear, a blow out, or even poor gas mileage can be the result of poor tire pressure. Tire pressure is measured by pounds per square inch or psi, and having the proper tire pressure will help to prolong the life of your tires. Another important factor that you should know about, is that it is better to check the tire pressure of your car when the tires are cold. If you have been driving around, make sure that you check your tire pressure after the car has sat for at least three hours.
Steps for Checking the Tire Pressure
1. Have a Tire Gauge Handy– Make sure that you keep a tire gauge handy so that it is easily accessible. Keep it on your key ring so that you can use it without having to dig through your car for it.
2. Use your car manual to find out the psi of your vehicle. Do not use the pressure numbers that are listed on the outside of your tires. You can also check your glove compartment for the sticker, which lists the amount of tire pressure that is needed.
3. Keep an Air Pump Handy– Keep an air pump in your car or if you do not have one available, you will have to go to a gas station in order to fill your tire with air. You may be charged a service fee for using the gas station air pump.
4. You will have to remove the air cap on your tire. Then press the tire gauge into the air value. You should be able to get a current pressure rating/reading.
5. Compare your reading against the suggested pressure from the vehicle manufacturer.
6. Add or remove air until you obtain the correct pressure.
The above steps will ensure that the tire pressure on your car is correct. Keeping it at a proper pressure will help to prolong the life of your tires.