How To Disinfect Children's Toys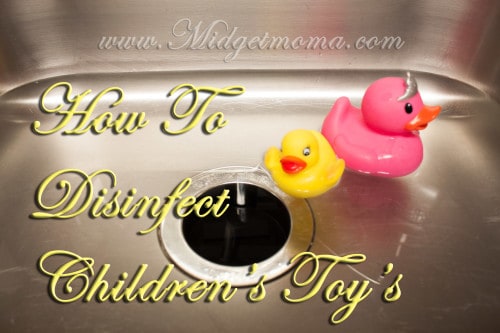 As a new mom I know how important it is to keeping my daughters toys free from bacteria and germs. Its always sad to see her when she get sick. You have to think would you want to put a spoon in your mouth after its been sitting on the floor for a week? I know I wouldn't but my daughters toys would be laying on the ground for that long and i didn't even think of it like that. I love using this method of cleaning when I haven't cleaned the toys in awhile because nothing can survive after this. Bye Bye germs! This mixture is considered non-toxic and safe for cleaning children's toys since the chlorine evaporates within minutes.This method is only good for toys that don't require any batteries.
Supplies for To Disinfect Children's Toys
1/2 Cups of Bleach
24 Cups of Water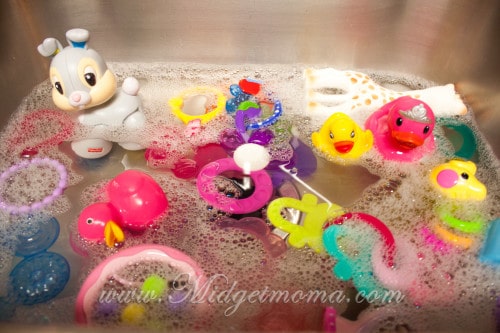 Directions for how to Disinfect Children's Toys
Mix together the bleach and water in your sink. Make sure the toys are free from any dirt, dried food, or other grime. Place the toys into the cleaning mixture and let them soak for ten minutes. After they have soaked make sure you rinse each toy well with fresh water. Let the toys completely dry on a towel or a drying rack.