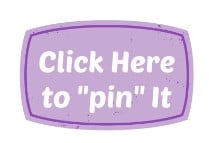 How to Keep Teens Busy This Summer
The last thing your teens want to do this summer is hang out at home, being bored. OMG Laaaame! However, letting our teens run off unsupervised all summer long is enough to set most parents into a tailspin of anxiety and worry! If you have younger kids to then check out 100 things to do with Kids this summer for some really awesome ideas!
Fortunately, Smart Phones make it easier to stay in contact with teens when they're off on their own, but there are only a few short summers left until they're off to college and then starting families of their own! So why not spend this summer having fun together?
Be adventurous. Don't be boring ol' mom or dad this summer, be fun! Whether you're hitting the amusement parks, water parks, or going rock climbing, think like a teen and explore! Make a Summer Bucket List together, and mark things off as you go.
Get crafty. Some teens aren't the high energy type, and that's fine! Write up a list of things you'd like to make, and then take turns coming up with new ideas until you're all crafted out! When I was a teenager, I loved making dreamcatchers, friendship bracelets , and other cute things.
Invite friends. Hanging out with mom will only be fun for so long. Plan a super summer sleepover party, and your teen will be thanking you for years to come at least a few days. This is also a perfect way to squeeze in some more "together" time by planning the party, baking the treats, and coming up with games and other things to keep them busy. You could even make a Pinterest board together.
Help them make money. Every teenager I know is totes interested in making their own money. Help them brainstorm ideas! They can try their hand at babysitting, pet sitting, or even dog walking. Better yet, sell those crafts you made earlier. 🙂
Volunteer. Some teens will love this idea, and others will hate it. However, if you can just get them to try it, they might find out that they really enjoy it! Helping others is always an amazing experience, and it will give them something to put on their college (and future job) applications.
Be a mentor. Whether your teen is 13 or 17, they have valuable life experiences that sometimes as parents we don't realize. However, younger kids and teens can benefit from them greatly! So, consider getting your teen involved as a mentor, or volunteer at a place like the Boys and Girls Club.
Don't hover. At the end of the day, while it's super fun to spend time with your teen, it's not cool to hover. If they're at the age where they're pushing you away, just give them some space. Forcing "together" time is the last thing you want to do. Don't ruin your summer – or theirs. Try to keep it light, fun, and no pressure! You know your teen better than anyone.
What are you and your teens planning this summer? Leave your ideas in the comments!