Tips On How To Organize Your Bathroom Cabinet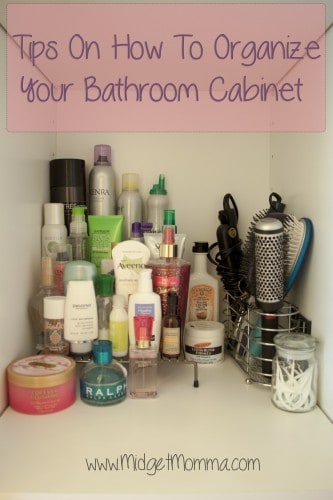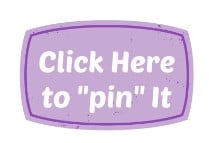 Don't you just wish your house just cleaned it self! Well since they haven't come up with a house that does that yet its time for some more spring cleaning tips. I know one spot that always gets mess in my house is our bathroom cabinets. Here is my before picture of my cabinet.
Here are tips for How To Organize Bathroom Cabinet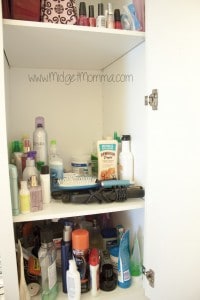 The first step is to take everything out of the cabinet.
Go through all your items and throw away all expired products. Store away any duplet products. For some reason my husband had five open deodorants, three shaving creams and two things of aloe.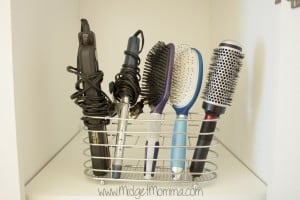 Find a way to store items like hair brushes up. I was able to find a container that was divided at target. This way I was able to store my curling iron, straightening iron and hair brushes out of the way.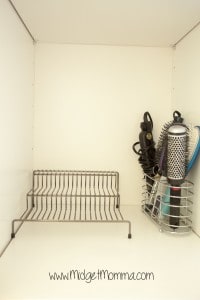 I found a tiered spice rack , this way I can display all my beauty products and see what I have.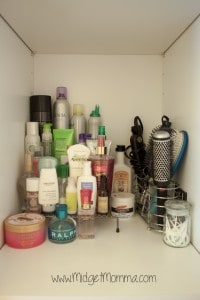 Place like items together and keep items you use every day in a spot you can easily get to.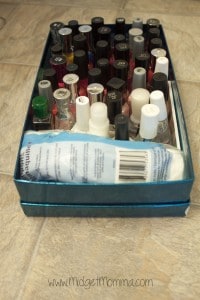 Place small items into a shoe box to make it easier to get to. It is also good for items you are going to store on the top shelf.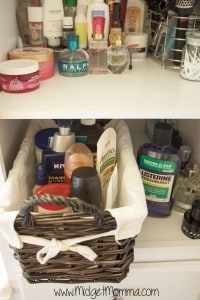 Place items into a basket on lower shelves so you can see what you have.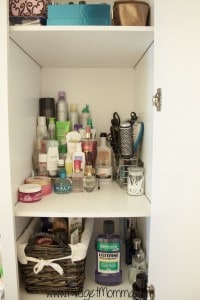 Now here is the after picture! Much better now!