I went to wash my dishes the other day and there was a bad smell in my kitchen and I couldn't believe it was coming from my garbage disposal! My husband had put last nights fish left overs down the drain and it left a bad smell that wouldn't rinse away. I was lucky to have a lemon in my fridge left over from making lemonade.
If you are looking to get some cleaning done make sure you also check out these cleaning tips and tricks!
How To Remove Smells From The Garbage Disposal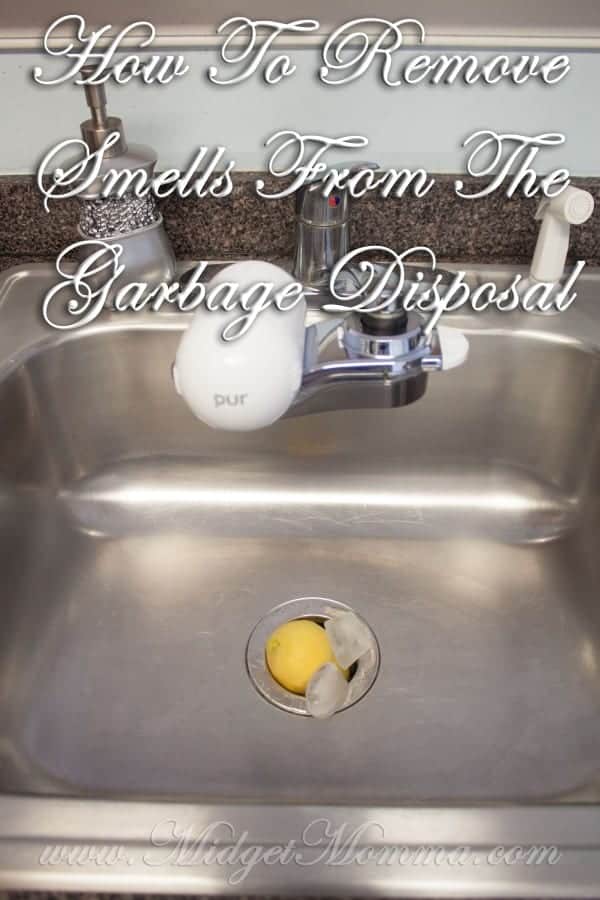 What you need to Remove Smells From The Garbage Disposal
 Directions to remove smells from the garbage disposal
Cut the lemon into quarters.
Place two pieces of lemons and two pieces of the ice cubs into the disposal.
Run cold water and turn on the disposal.
Once the garbage disposal is empty run the hot water for thirty seconds.
Place the remainder lemons and ice cubes into the  disposal and run it one last time with cold water.