How to Save Money on Gas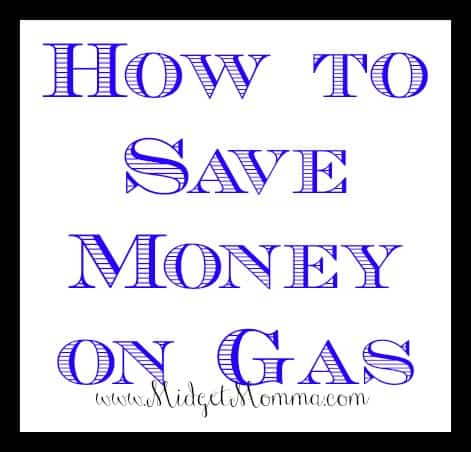 At one time people traveled all across the country on road trips. However, since gas prices have gone up drastically, more people are staying closer to home. If you have a car that is fuel efficient then you can perhaps afford to travel a little farther. Most of us, however, are feeling the economic crunch and are looking for ways to save on gas. Here are some tips that will help to reduce the amount of times that you have to fill up.
Tips for Saving on Gas When Driving
1. Brake the Right Way– It is important that you use your brakes correctly. This means to travel at a safe distance behind the cars. If you happen to see traffic up ahead congested, slow down to a stop. Mashing the brakes will burn more energy and gas as opposed to a slow stop.
2. Turn off the Air Conditioner– Turn off the air conditioner when it is not needed as this will help you to save on fuel. If it is a necessity, make sure to turn it off five minutes before you reach your destination. Another tip would be to park in the shade.
3. Close Your Windows– In order to save on fuel economy, keep your windows closed unless the heat is too extreme. Open windows create turbulence, and this will in effect, cost you more in fuel. Use the ventilation system of your car if possible.
4. Choose a Different Route– Choose a different route in order to save yourself some gas. Choose a route that will take you to your destination with fewer stops for traffic lights and less traffic.
5. Use the Proper Grade of Motor Oil– It is important that you choose a motor oil that has the proper viscosity for the make of your car. Friction within the engine occurs when the car is running and by using the improper motor oil, the engine can heat up and therefore cause you to burn more gas.
6. Check your tire pressure – if your tire pressure is off then it will cause your gas milage to go down. You can find how much your tires need by looking on the side of your drivers side door. If you don't know how to check your tire pressure read my post on How to Check your Tire Pressure
7. Check your air filter -if the air filter is gross you are not going to get good flow in your car and it will cut down on your gas milage.
Tips for Saving Money when Buying Gas
1. Find a grocery store that gives you money off gas for buying groceries. Many grocery stores have gas stations they pair up with to bring their customers savings on gas
2. If you buy gas at Walmart buy a Walmart gift card and use that to pay you will save a few cents on each gallon of gas.
3. Buy gift cards for gas stations that give you catalinas at the grocery store. Many times you will see gift card promos that are for buy $50 in gift cards get $10 catalina and they almost always include gas stations that are local in the promos.
These following tips will help you to reduce your fuel consumption traveling the same amount of distance and you will save money on paying for your gas. It will also help to prolong the life of your car, due to needing less maintenance work on the car.