The holidays are quickly coming up on us – I know it is only August and not everyone has their mind set on holiday shopping since we are all focused on back to school deals but now is the time to start shopping and hunting for deals in order to save the most money with your list of holiday needs.
Don't stress the holiday shopping, we have you covered and the deals will be flying and we will find you all the best deals! This is the fun time, this is when the deals start popping like crazy and you will be seeing a LOT of me in the group and on the MidgetMomma Facebook page sharing all the HOT deals with you guys!
To make sure you are finding the HOTTEST deals make sure you join the facebook group!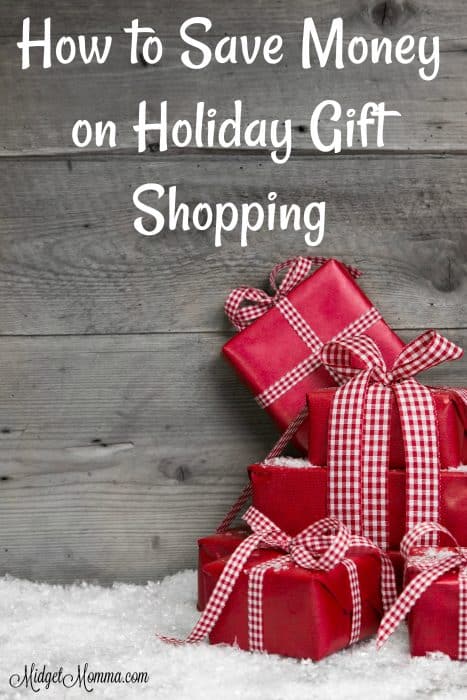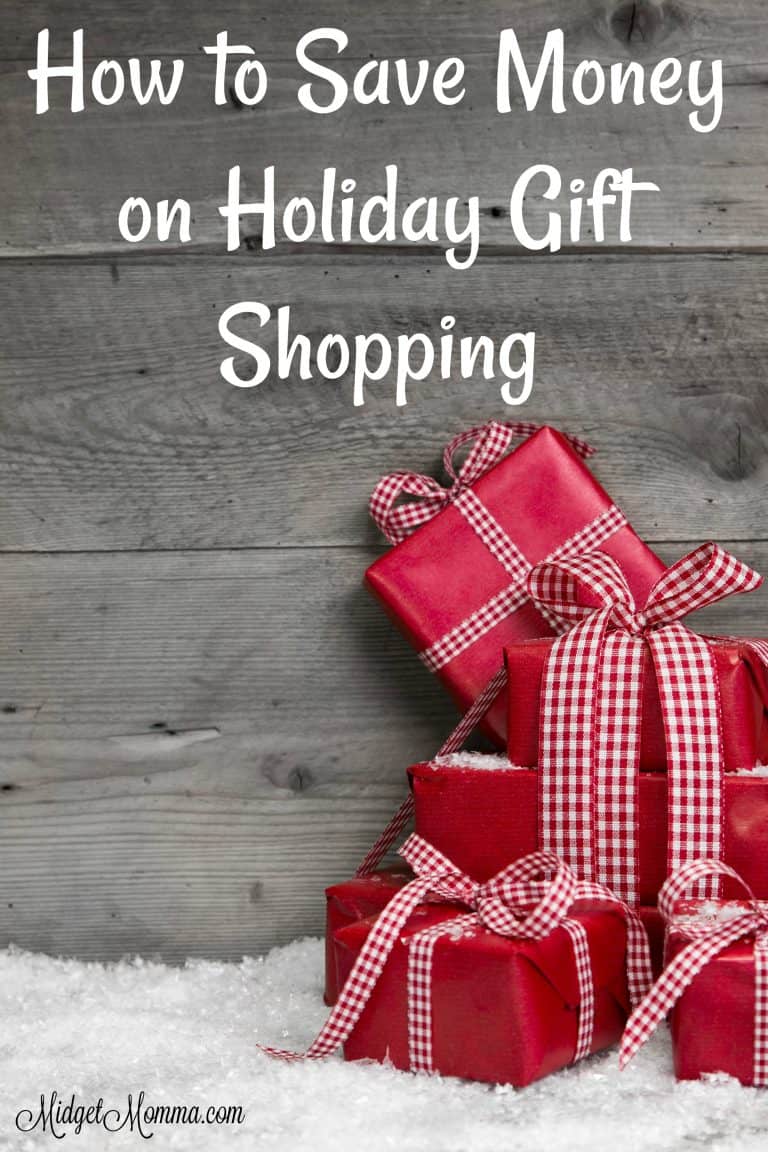 How to Save Money on Holiday Gift Shopping
Here are some ways that you can save money when shopping this holiday season.
Shop year round– While this does cause an issue for being able to hide things if you do not have the space shopping year round can save you both time and money. I shop all year long for Christmas gifts. If I find an awesome deal on something that I know would be perfect I pick it up.
Determine your budget early-Our Christmas budget is figured out in the beginning of January, (just in time for the target toy clearance in January).  All year long I know how much I am going to have to spend on Christmas and we are able to put money away for Christmas shopping. If I do not spend the amount that month shopping for presents then it gets added to the savings for Christmas for when I do find a great deal. This also helped us with Christmas this year because of moving and hubby being unemployed right now we had the money saved up to finish what I had not gotten through out the year.
Earn Gift Cards Online-Use places likeand Pamper's Gifts to Grow to earn gift cards to use for shopping and you can cash in for gift cards that can be used as gifts.
Save Money While Shopping Online– Stop by MidgetMomma.com each day to see all the deals I have posted. As we get closer to the holidays I post more deals more often. I also help you all out by staying up all night black friday to find you the best online deals so you don't even have to leave the house if you don't want to and you can stay home and shop in your pj's 🙂
Mystery Shopping– When I do some shops and I am reimbursed for my purchase I use that to buy gifts for people. You can see my whole Mystery Shopping How to to learn more about it 
Daily Deal Sites– Sites like Ru-La-La, One King's Lane,  No More Rack, Zulily,Groupon, and 1 Sale A day have saved me a ton of money  I got a Vera Bradley Bag for one of my sisters for a fraction of what it cost normally.(I would tell you how much but there is a chance she could see this post lol)
Homemade gifts– The kids and I make Christmas cookies each year and put them in to nice Christmas tins or cookie Jars(depending on what I find the year before on sale after Christmas) not only is this a budget friendly gift it can also easily be personalized since you are making the cookies yourself.
Stick to your budget–  No matter how big or small your budget is the most important thing is to stick to your budget.
Use a Prepaid American Express Card for your budget, this way you will not be tempted to over spend.
Stay on top of your grocery deals– while the majority of us are focusing on the deals we need on gifts it is important to make sure that you do not stop sticking to your grocery budget because you will end up spending more money on your groceries then you normally do.
And of course check back here every day to see all the deals that I have posted or sign up for my FREE Daily Newsletter that will come to your e-mail everyday around 5pm that will have all the deals I have posted that day  and make sure you follow on the MidgetMomma Facebook page