How To Store Stock and Soups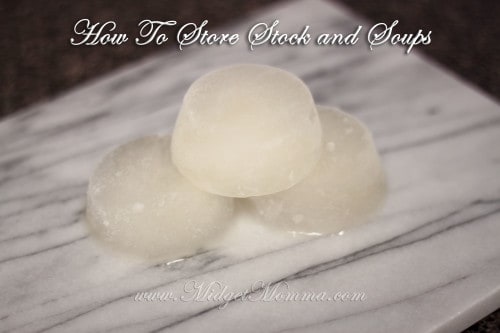 Pin it
If you have make the chicken stock recipe here you will need a way to store it. You can always just pour it into a plastic container but when you only want a small amount having a large container isn't going to help you. So weather you just want a cup of soup or need a cup of stock for your favorite recipe this technic is perfect for you.
Take your liquid of chose and pour it into a muffin pan. Place the pan into your freezer till they a frozen solid. To easily remove them from the pan you can run the back side of the pan under running water. Place the frozen disks into a freezer safe bag that is labeled with the item name and date. Than store them in your freezer. Now you can pull out just the right amount you need and reheat as needed.
Join the newsletter
Subscribe to get our latest content by email.
This post may contain affiliate links. Please read my disclosure policy here