Looking for a thrilling, breath taking, awesome explosion of vivid and realistic family fun? Then you will want to take your family to see How to Train Your Dragon live.
The story is based on the Dreamworks movie, How To Train Your Dragon and has a fantastic  message of the importance of family and caring about others that is portrayed and effectively demonstrated in this performance.
Myself, my children and my Mom went to the opening tour preformance last night in Wilkes Barre Pennsylvania and we all walked out in awe. I can not tell you the last time that I walked out of a live performance and was just about speechless when trying to sum up the experience! For those of you that know me, you know it takes a lot to make me be at a loss for words 😉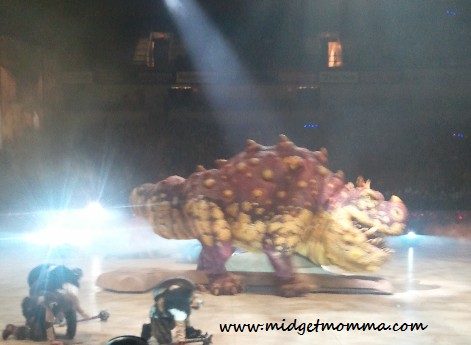 This vivid and realistic live preformance will make you question if dragons are really just a creature of our imagination or if they really do exist . From amazingly realistic animatronic dragons to the amazing special affects that bring you from flying through the air to being in the water you will be on the edge of your seat in awe the entire time. The sound affects throughout the preformance were extremely well fitting and set the mood for each of the scenes. The music captured you as watched the action of the show. With the use of a screen and video along with amazing lighting affects you are engulfed into the performance and it is just amazing. We were in the second row and when the fire was set off we were able to feel the heat and my kids said they felt like they could touch the dragons.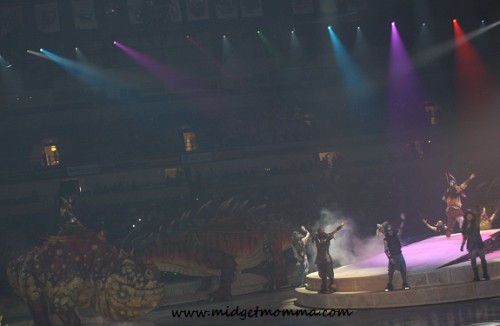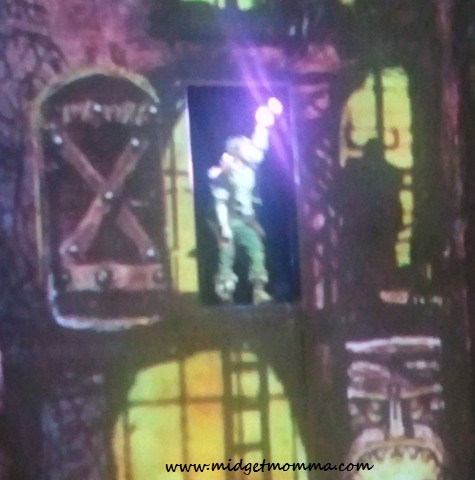 The run time is about 2.5 hours including a 20 minute intermission and the time flew by, we did not even realize how long it was while we were watching it. All of my kids were in awe the entire time and I have never seen my son so intrigued by anything before. My son asked me if we could go and see it again. My 7 year old daughter who is not normally a fan of what she calls "boy things" loved it as well.
I asked my kids what they thought of the show and this is what they said.
Princess Pretty Pants (7 year old daughter) "It was funny and I liked that they dragon farted. The fire was hot and I felt it on my face."
Little Man (5 year old boy) – "I like that they fly, and the big attack. I like the fire and I like the one that farted cause it was funny. I like when the vikings attack the dragons. I like when I could hear the fire. I liked the big dragon and Toothless."
Angel Face (2.5 year old daughter)- "I like dragons, I want to kiss them"
I would totally take my kids to see this again, they loved it, I loved it, my mom loved it and this morning my kids are still talking about the dragons and seeing them fly. I totally recommend taking your kids to see this if you can, they will love it and so will you!
Find more information about the How To Dragon Live Tour here
Disclaimer: I was provided tickets to the performance, all opinions are 100% my own.