Ok so I know some of you have been asking questions about how the Shop Your Way program works, how to navigate the site and how best to save money when shopping so I made this video to help you out. This How to Use Shop Your Way and Save a TON Money video will show you see how to navigate the site, where you will find your surprise points and how it works when you are using your points when you are paying with them. I will be working on a video to show you how to use Shop Your Way When you are shopping in the Store as well, so be on the look out for that video coming soon!
How to Use Shop Your Way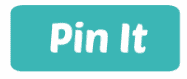 How to Use Shop Your Way
Getting Started with Shop Your Way:
How to Use Shop Your Way in the Store:
Go to your local Kmart or Sears Store
 After you are done doing your shopping and get to check out at the store give them the phone number or the email address that is attached to your shop your way account. This will put all your purchases on your account and allow you to use any instore coupons, redeem points that you have and it will get you your points that you earn on that order.
On Your Receipt you will see the points and coupons you used along with the points you earned.
How To Use Shop Your Way Online:
When you are shopping at Kmart, Sears or Land's End log into your Shop Your Way account before making your purchases.
You will see your available points to use on an order and the points you will be getting back at the check out screen.
You will find ALL Surprise Point offers in your Surprise points section.
FREE Shop Your Way $5 >>>>> To get the FREE $5 (that ends on September 16, 2015) go here
What Comes with signing up for Shop Your Way:
100% FREE to Join – No credit card needed
FREE Shipping for 90 days on orders of $10+
Earn points every time you shop at Kmart or Seas – Online or in the stores
FREE Money to spend at Kmart and Sears (randomly shows up in your surprise points section)
How to Use Shop Your Way Video
This post may contain affiliate links. Please read my disclosure policy here