Grocery shopping for the holidays can be a giant pain in the butt, the list is long and you are trying to get everything done and wondering how you are going to get it all done can make you a crazy person. Heck it makes me crazy when I look at the todo list of everything I have to do.
Recently Giant Food stores reached out to me to partner with them about shopping at their store. I have been there a few times but it is about a 40 minute drive from my house so I have never really fully investigated the store. However now I wish I had long before they reached out to me as the selection there is much larger then the other stores in my area. I am getting my holiday shopping done at Giant and I have less stress because of it. They have everything I need which I can not say for the other stores here. There are many times that the stores closer to my house I have to visit more then 1, but even though its a 40 minute drive I saved myself time by shopping at Giant.
With getting ready for the holidays, cooking can be a challenging, the kitchen a mess from cookie making, multiple dishes all over the kitchen from prepping side dishes for the big meal dinner, and the idea of having to cook a dinner in that mess can make you crazy just thinking about it. But they have fresh pasta (many different varieties I might add) that take 2 minutes to make, you can add your favorite sauce, bread and a salad and have dinner done in less then 10 minutes and little mess too!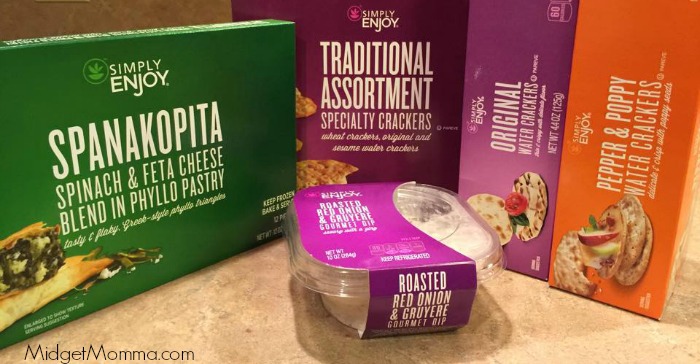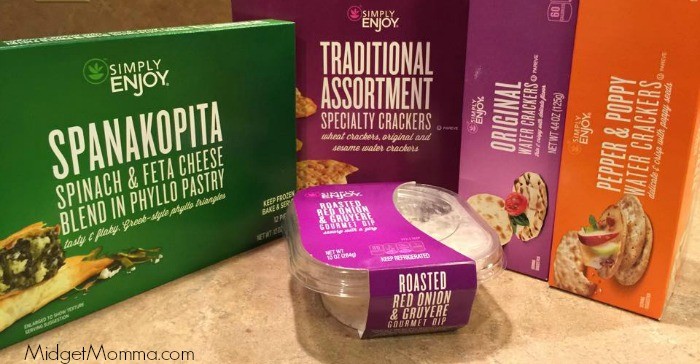 While doing your regular shopping you can easily snag what you need for the big Christmas dinner. They have a frozen section filled with frozen appetizer options. Then you just open the package and bake them! So easy!
Plus they have everything organized nicely that you can find their Simply Enjoy line easily amongst the other products in the store. They have bright colored boxes! I love it!
They have so many items in the Simply Enjoy line that will help with your holiday meal aside from the frozen appetizers. They have crackers, and not just your plain old crackers but ones with great flavors like Pepper and Poppy water crackers. Plus the dips they have in the fridge section like roasted red onion and gruyere are fantastic too!
What I really liked is the large selection, it is HUGE when it comes to frozen items, holiday items and grocery that you are not just heating up when it comes to appetizers, but baking them when you buy from the Simply Enjoy line. You can grab them ahead of time, keep them in the fridge and then make them that day you need them.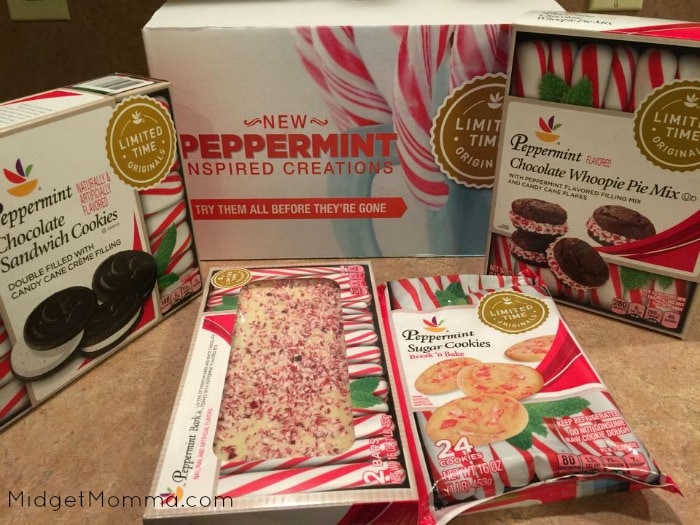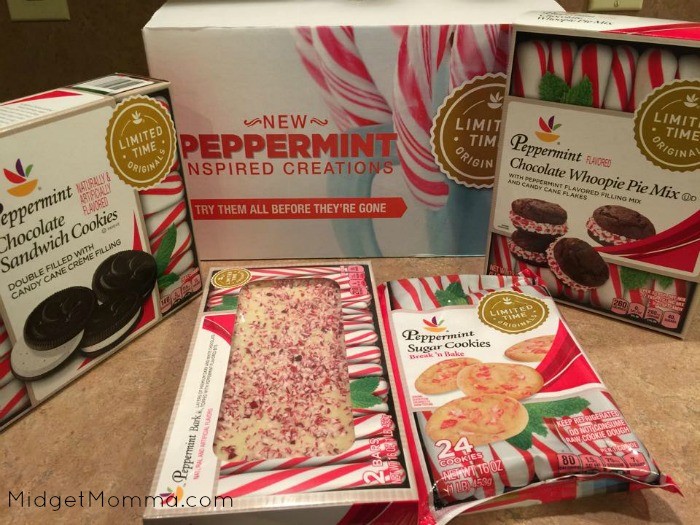 If sweet treats that are in peppermint flavor are what you are looking for, they have a nice selection of seasonal peppermint items, including break apart peppermint cookies. My kids LOVED these cookies. So while you are making your other special cookies, grab these have the kids make them and then you can have an easy cookie that they can help bake. It also helps keep their hands off your decorated sugar cookies that you need for other things 😉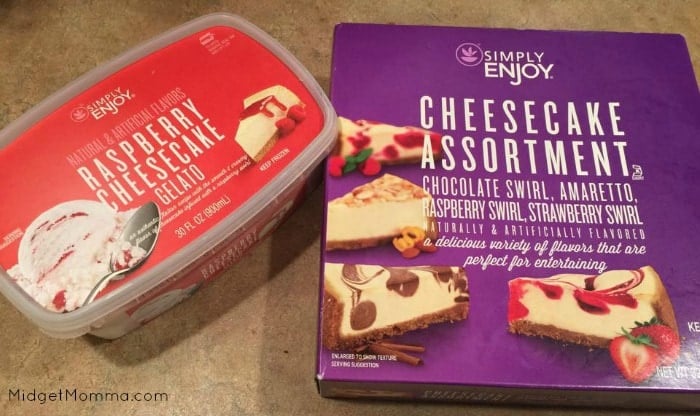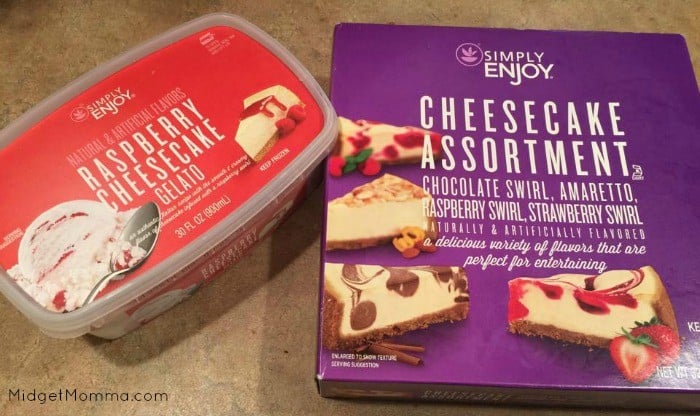 And DO NOT Skip the cheesecake or the Raspberry Cheesecake Gelato, you can thank me later for that suggestion 🙂 However you might want to hide it once you take a bite. So I suggest you buy one to share and one for you when you need a "mommy moment" and then sit with the tub of gelato and a spoon and relax while eating it! After all the prep, shopping for gifts, wrapping of gifts ect, you deserve to sit with a spoon and eat Gelato!
Make sure you are checking out your weekly circular, so you can grab the deals on these when they have them.
Disclaimer: This post is sponsored by Giant Foods. All opinions are 100% my own.