This post brought to you by Sponsored by Purina. The content and opinions expressed below are that of https://www.midgetmomma.com/.
My husband has always hated going shopping. His mom tells me all about how when he little kid he would whine and complain the whole time they were shopping. Well not much has changed since he has grown up, whenever we go shopping he always uses the excuse that our dog Chloe needs to get out of the house. He does not want her to have to stay in the car all by herself, so he gets to wait in the car with her. Unfortunately for me that means he always drops me off in the front of the store and I have to quickly try to figure out where the items I need are in a short amount of time. I end up having to run through from one side of the giant store to the other side of this giant store, then I have to stand in a long line and even in the quick 10 items or less line I get stuck waiting forever. Just when I think I'm finally close to being done I realize I have to try to find my husband in this gigantic parking, needless to say I stop saying to him that I need to run and get a quick few things.
That was until I discovered Dollar General. They carry so many of the items that I need without having to go through and giant aisle up on aisle of junk. Now it's not a big deal when I just need to run into get something. I know I'll be able to find it and get in and out of there in five minutes. There is not a gigantic parking lot, so there is no trying to find where's Waldo type of situation for myself.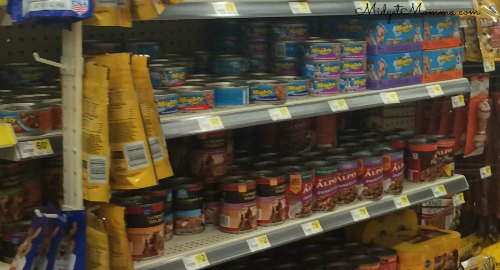 One section Dollar General does not fall short and is their pet department. I am able to get so many different items for Chloe all in one spot including Dollar General Alpo Products. Dollar General's prices are always amazing so I'm able to spoil her too. It's not like going to a generic dollar store where you will get those miscellaneous items from brands you have never heard of. They even carry her favorite Purina dog treats!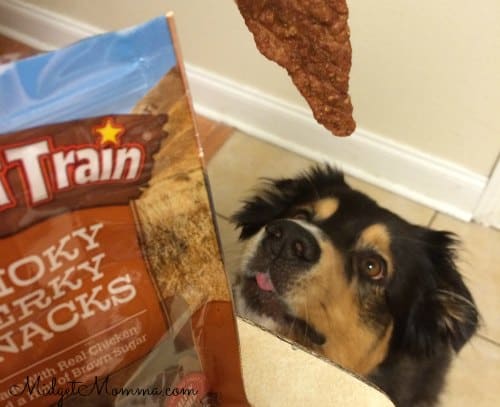 There are so many different products that I can buy at Dollar General for my Chloe and you can buy for your furry family members including Cat Chow, Kitten Chow, Kit & Kaboodle, Friskies, Deli Cat, Fancy Feast, Dog Chow, Puppy Chow, Moist & Meaty, Beneful, Alpo, Mighty Dog, Beggin Strips, Busy Bone, Friskies Party Mix, Waggin Train, Whisker Lickins, Tidy Cats)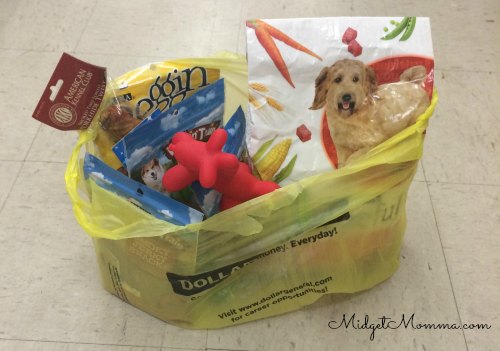 Dollar General and Purina have come out with this great challenge. To participate in the challenge you will need to to fill 1 Dollar General shopping bag with pet items from Dollar General and upload a picture of your haul to Instagram #DGPetDash. The photo with the most likes will receive $100 worth of free pet food/treats from Purina.