Ibotta is seriously my FAVORITE app ever! I do a quick scan before walking into the store to see  what items I need have rebates for them, then I grab them in the store, come home scan my receipt and I get cash back and save on my grocery bill!!
Earn Cash back at the Grocery Store with Ibotta!!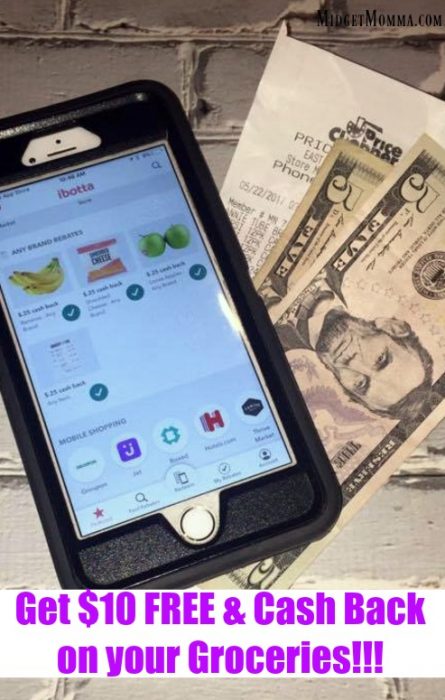 What is Ibotta?
Ibotta is a FREE app that you download on your smart phone and then after you do your grocery shopping you scan in your receipt to get cash back on items that you purchased!
New to Ibotta?
Have you been using Ibotta? If not then NOW is the time to get started using it! Right now you will get a FREE $10 just for signing up and getting your first rebate when using Ibotta! So essentially right now with the app you are getting $10+ in FREE Groceries! How awesome is that!?!
Oh and guess what, the app is FREE! It costs you NOTHING to download and use at all! But you get major savings from it!!
It works for just about every grocery store, warehouse stores and pharmacies!! Oh and they recently add a few online stores too like Boxed.com and Jet.com!
They have rebates for sooo many different products including meats, produce, and your pantry items!!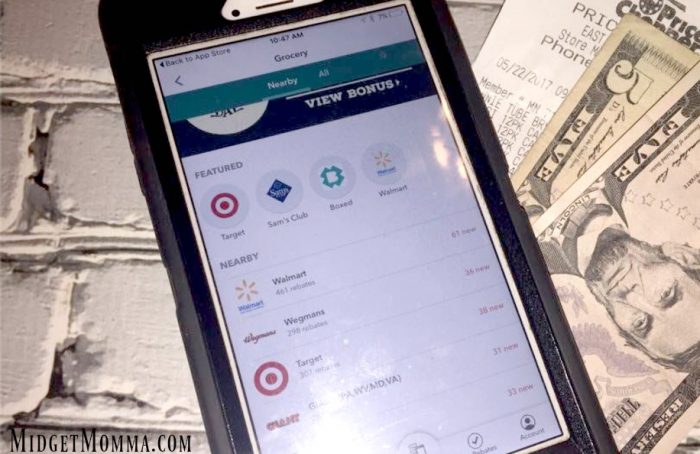 Get your $10 FREE from Ibotta!
Head on over here and download the free app. Then select the rebates you want to redeem, go to the store and get your items. Come home and scan your receipt and you will get the $10 bonus for redeeming your first rebate with Ibotta!
You will see the funds in your Ibotta account in about 24 hours from scanning your receipt and then you can cash them in for paypal cash or gift cards!!