Family time is important to me, I love seeing my kids smile and have fun it makes my heart melt. We had the chance to take the kids to see Imagination Movers in Westbury New York. The kids loved it! All 3 of them were dancing to the music and having a blast. Even my 15 month old was dancing to the music while being held by hubby or I. They have seen imagination movers on TV and so they were singing along with the songs and kept telling me how they could see their favorite characters and how cool it was.
For us it was a 2.5 hour drive to see the show, but hubby and I both agree that it was well worth the drive, and the traffic of New York to have our children have huge smiles on their faces and seeing them enjoy themselves and be so excited to be there. It was 1.5 hours long which I thought our 15 month old may have been to young and had enough after about 45 minutes, but none of them even realized it was so long, and actually my 6 year old was sad when it was over and asked why it was not longer.
Of course the kids wanted souvenirs, which they had a pretty good selection of price ranges. My kids wanted the glow sticks that were $10 and while we were watching the show were waving them around and loving that they had a special light. Even after the show they are still playing with them, they turn the lights off in their room and pretend that they are watching the show again. It has been almost 2 weeks since we saw the show and they still talk about it and ask when we will go see it again!
We were in the back but still had a great view, it was a smaller theater which I actually like better because even if you are farther back you can still see what is going on.
I apologize for the picture quality we got there and realized i forgot my camera card so I used hubby's cell phone.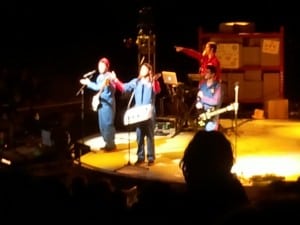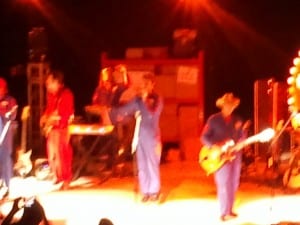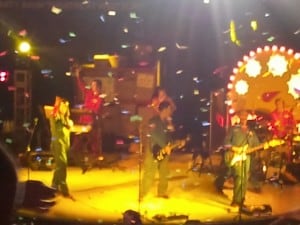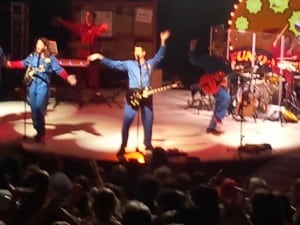 Disclaimer: I was not compensated for this review, however I was provided free tickets to the show to do the review. All opinions are my own.
Join the newsletter
Subscribe to get our latest content by email.
This post may contain affiliate links. Please read my disclosure policy here