Logan has forever been my child of comfort, he wanted "cool shoes" a few times, there were certain colors that he wanted for shirts but that was the extent of it. This year he voiced that he wanted to have "in style" clothing. Well I suck at dressing boys so I went to my friend Stephanie who has 3 boys, who look totally in style all the time and got the 411 on how to dress a boy in style. Of course since Kohl's had sent me a gift card we were shopping at Kohl's and I am glad that when I shop there I know I will be able to stick to a budget! They always have awesome sales plus the coupon codes AND I got Kohl's cash back! Kohl's is a great place to do back to school shopping for boys on a budget and have them still get the clothing they want.
The kids have to wear black or khaki pants and collared shirts and then on gym days they have to wear shorts, gym pants and t-shirts so sometimes the picking out of clothing can be a challenge.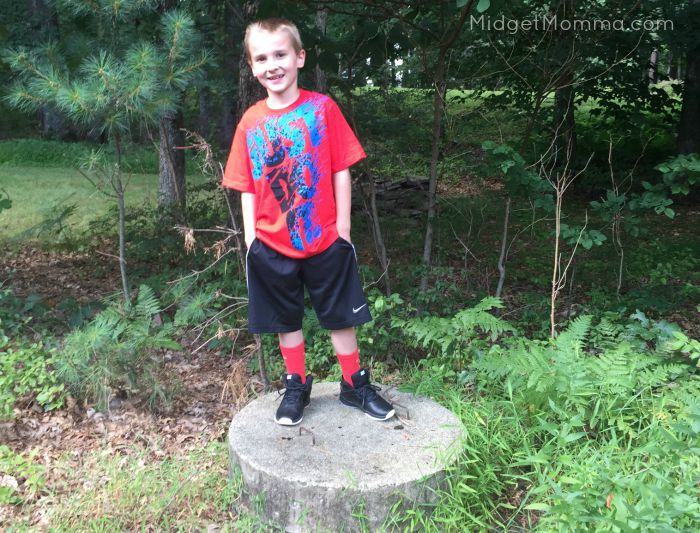 Back to School Shopping for Boys on a Budget
Kohl's is a great place to do back to school Shopping for boys on a budget, for $100 we scored the following AND we saved over $100 thanks to sales and coupons!
3 pairs of Nike Socks (the "cool socks" that he asked for, normally I would never dream of that cost for socks in general however since he almost never asks for specifics I treated him to them:) )
1 pair Nike Shorts
3 pack of white tees
10 pairs of socks
1 pair of khaki jogger pants
1 polo shirt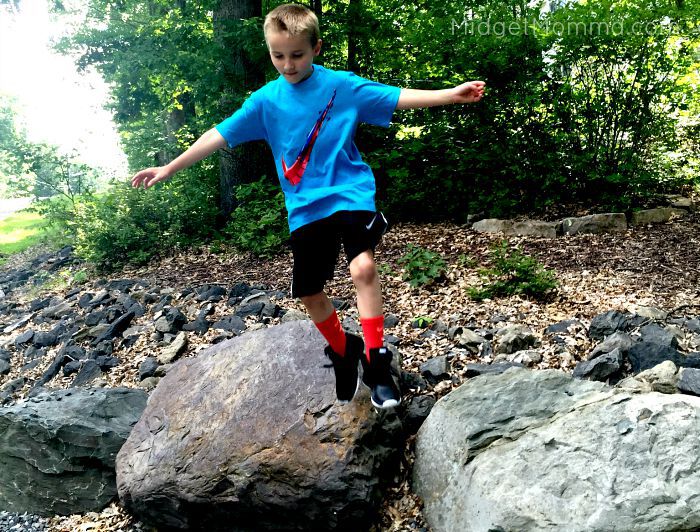 To make life easier and make sure we are sticking to our back to school shopping for boys on a budget plan, we picked shirts and socks that matched and then a pair of black shorts and we will be getting him a pair of black gym pants so no matter what he matches with ease. Gym is only 2 times a week so that makes it easy for washing the clothes and making sure he is good to go on gym days.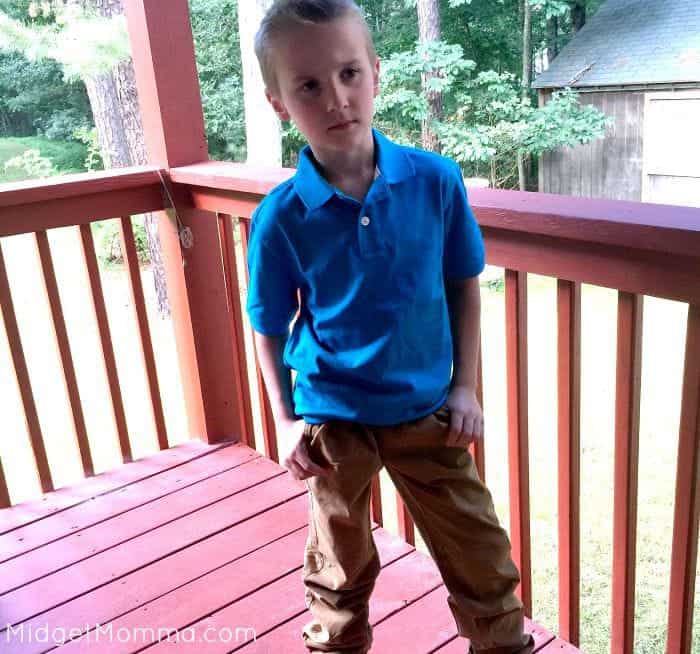 For his "uniform clothing" dress code at school he has to wear khaki pants and polos, because he wants the ones that are in style we went with the "jogger" pants. They will match any polo he wants to wear and then for the colder days we are going to get some cardigans. Because we aim to do back to school shopping for boys on a budget, I loved that you can get polo shirts for under $6 each! That is the good quality name brand ones too! Just watch for them to have a sale and coupon codes!
Kohls.com made it easy to give him the cool styles he wanted on a budget for going back to school. He is so excited to wear his cool socks, I am so glad that I bought them! A tip for the kids who are wanting the "cool socks" which are the basketball socks, they are normally $14 a pair but they have 3 packs for like $11 that are basically the samething which are the ones we got 🙂
Disclaimer: This post is sponsored by Kohls.com all opinions are 100% my own.