It is no secret that I love trees, I really love the beauty of being in the woods and seeing all the beauty that nature has to offer however camping is totally not my style at all. When Evenflo invited us to stay at Woodloch Resort in the Poconos it was a definite yes we will be there. The kids, my friends daughter and I headed up to Woodloch Resort set and ready to explore this all inclusive resort that is in the middle of no where and absolutely gorgeous!
We piled in to the car and Alyssa in her Evenflo Platinum Car seat and we were ready to go. This seat is so simple to install too! Adjust the straps to fit your kiddo, then use the latch system which is AMAZING on this seat because it automatically locks when you put weight on it in stead of having to pull the straps, and buckle the kiddos in and you are on your way! The drive was one that even I thought where am I going but the end result was a beautiful resort tucked away among tons of trees, a beautiful lake and the views from our room were amazing!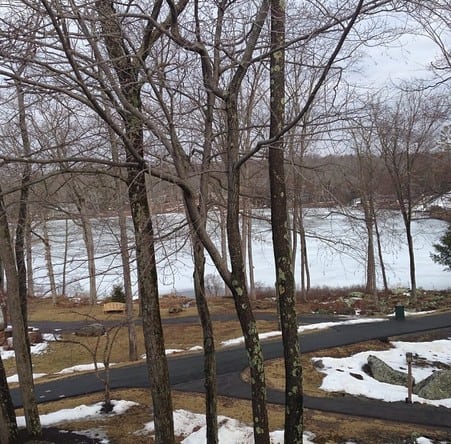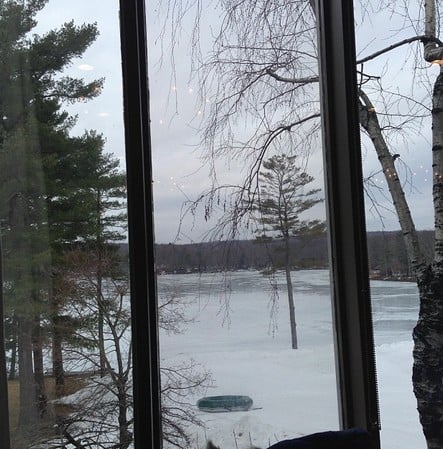 woodloch resort pa | Things to do in the Poconos
Woodloch reminded me of what you would see for a cruise but in the middle of the woods. The resort has a per person price and that includes everything! Your food (which is amazing), all the activities you want to do and your lodging.
The lodging has many choices, you can have a room in the main part of the resort, a suite or a house. We were in a suite that was beautiful. It had plenty of space for all of us. We had 2 bathrooms, a bedroom with 2 queen beds, a living room, a closet area and a kitchenette. It was perfect for all of us!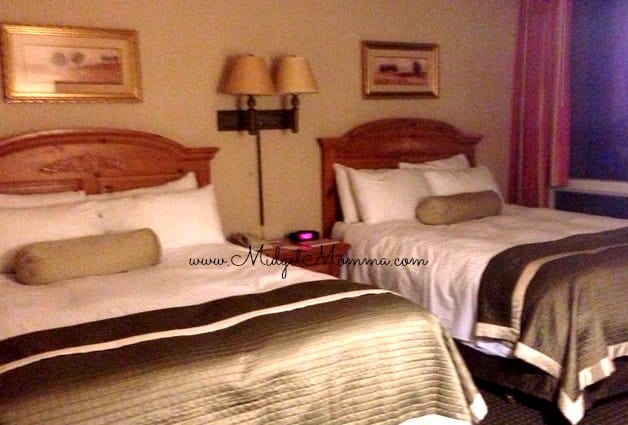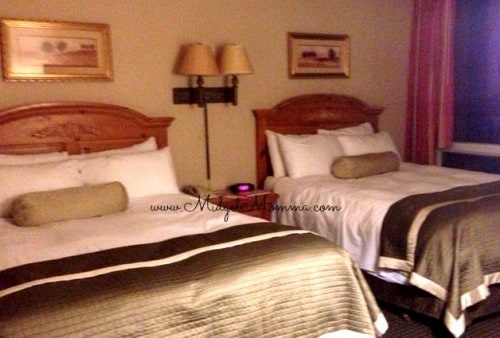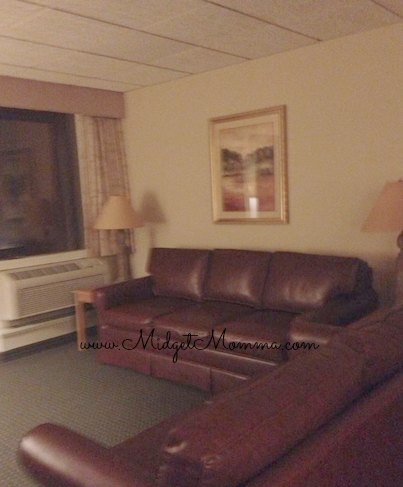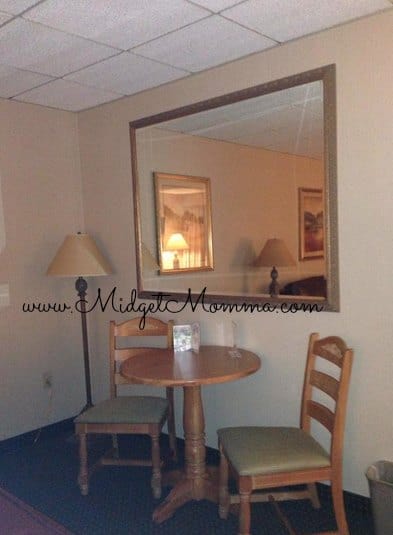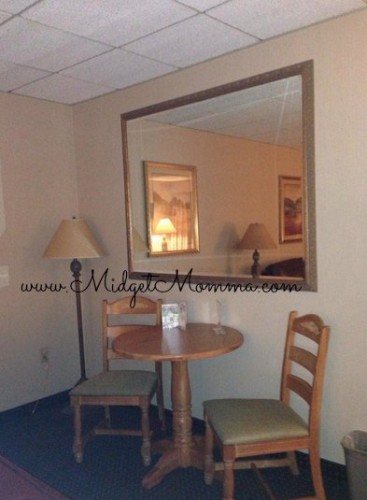 One thing that I think really made this awesome is the food. Not only was it AMAZING, seriously everything we ate was mouth watering delicious, they had courses for each meal including breakfast. Each meal was slotted for a time so all you had to do was go to the dining room and you were at the same table each time and then eat. They had choices a plenty with everything being fresh and you could taste how fresh it was. Breakfast included things like fruit, oatmeal, eggs and bacon, pancakes and waffles. Lunch was filled with more awesome choices, from salads, to sandwiches, seafood, nachos and more! Dinners were my favorite though, things like prime rib, shrimp, amazing soup, appetizers and delicious desserts! If you have a picky eater they have a menu just for the kids with the normal kid friendly food like chicken fingers, mac and cheese and other items.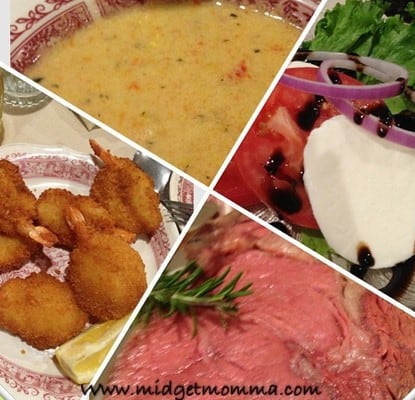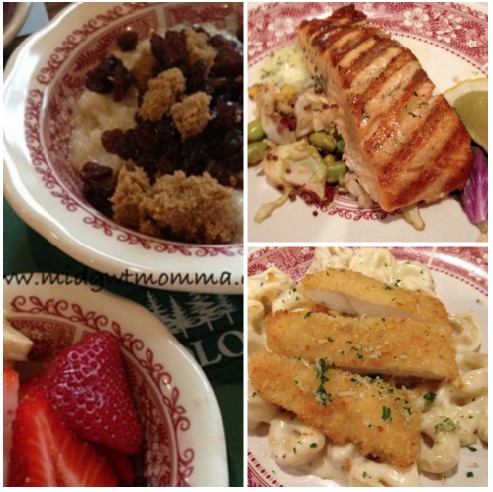 The activities are plentiful at Woodloch my kids spent a good 2 hours just on the go carts, they have activities for all ages. When we went I had my three kiddos, (who are 9,7 and 4) and then my friends 15 year old daughter came as well to help me. The activities are plentiful for all age groups. From the Go carts, bumper cars, art room, archery, a huge indoor pool, a cake decorating contest and so much more. We were there for 2 days and there is more then enough to do for an whole week! The kids have been asking to go back since we left!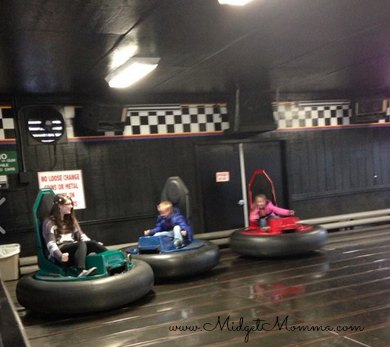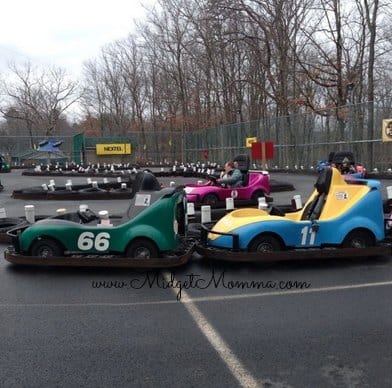 This all inclusive resort is a great place to sneak away to, and with the ease of use of the Evenflo Platinum carseat you will know you can easily get the kids in the car, safetly ready to travel!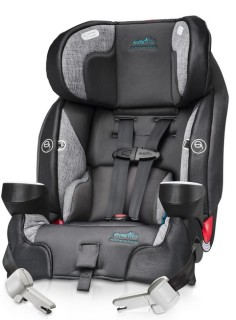 Important facts about the Evenflo Platinum Carseats
Balance a child's body temperature by actively absorbing and storing hot and cold temperatures and releasing as needed
• Allow the child to stay at a balanced temperature and prevent chilling during the cooler months; if the child's skin temperature drops, the stored heat is released
• Reduce perspiration so the child stays drier and more comfortable, and mom can focus her attention on the road instead of an upset baby
The Evenflo Platinum Protection Series features four models: the Symphony™ DLX Car Seat, Symphony™ LX Car Seat, SecureKid™ DLX Booster Seat and Triumph™ LX Car Seat. In addition to Outlast® Technology and Buckle Pockets, seats in the line also include other popular Evenflo car seat features:
• Infinite Slide™ Harness – provides an easy, safe, accurate fit and eliminates any need for rethreading (including Symphony™ DLX, Symphony™ LX, Triumph™ LX)
• e3 Side Impact™ Protection – three layers of engineered foam designed and tested to reduce side impact forces up to 50% (including Symphony™ DLX, Symphony™ LX and SecureKid™ DLX)
• SureLATCH® Installation – advanced LATCH technology for a secure installation: Just Click, Click,Push for super-fast, super-snug installation in less than 60 seconds (including Symphony™DLX and SecureKid™ DLX)
Disclaimer: I was provided an Evenflo Car Seat and a stay at woodloch resort. No compensation was received and all opinions are 100% my own.