All this week I have shared with you fun clips from the new movie, The Secret World of Arrietty and this afternoon my review will be posted, just in time for it to come to theaters today:) As a child I loved the Borrower books so I was excited for this movie to come out and when the opportunity to have a phone interview with Will Arnett who plays the voice of Pod, the father of Arrietty I was excited to be able to bring you all some more fun with the movie before sharing my review with all of you:)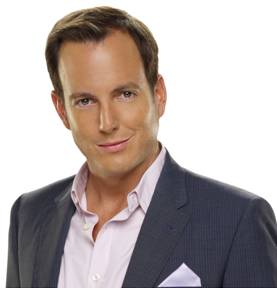 I was surprised to learn from Will that he had never heard of the story before he was asked to voice Pod in The Secret World of Arrietty and that once he got involved but I enjoyed hearing that once he got into making the film that he enjoyed the storyline, making the movie and the meaning behind the movie.

Question: What made you want to be a part of this film?
Will:
I didn't really know enough about the books and the story itself but once I started working on the film, and I saw the Japanese version and loved the story and it was great and the universal themes I was excited to be a part of it
Question: What message do you want people to take away from this movie when they see it?
Will:
I think there is a really nice message or tolerance in this film, its kinda about friendship and that Arrietty ultimately is preserved if you will, I think that it is a really nice message and important.
I also learned that when they record animated films, the actors and actresses are not in the same room recording. Each person records their parts separately.
Question: Did you get to record with your wife?
We did not , that wasn't the way that it was set up. Unfortunately that is not the way that they set up these films. We didn't actually record together.
The Secret World of Arrietty comes to theaters today, will you be seeing it?
Join the newsletter
Subscribe to get our latest content by email.
This post may contain affiliate links. Please read my disclosure policy here