Wondering how you can take care of your vision and help a child in need of vision care? One in four children has an undiagnosed vision problem. Right now, when you purchase an individual vision insurance plan from VSP Direct™ for as low as $17/month, a child in need receives a free eye exam and glasses, up to a retail value of $1 million. Find out more at VSPDirect.com/EyeGiveBack. Thanks to VSP for sponsoring this post.
I have always worn glasses or contacts, I got my first pair when I was 8 years old and they have been with me ever since. I dreaded the trips to the eye doctor, because most of the time they would tell me that I had to get new glasses because my eyes had gotten worse and that meant the long process of finding the perfect pair of glasses was something I would have to face.
Even now I am not a fan at all of going to the eye doctor, it is just not fun in general but the worst part for me is the cost. I have never been to the eye doctor and walked out being told my eyes had stayed the same, I was always told they had gotten worse, so I know anytime I make that appointment I will be dropping quite a bit of money but while dropping the money stinks, for me its better then missing so many things that I would miss if I didn't get my glasses, since I can not see more then 8 inches in front of me with out my glasses.
I would miss things like looking at photos of my kids with my grandmother, and being able to share stories with them about her.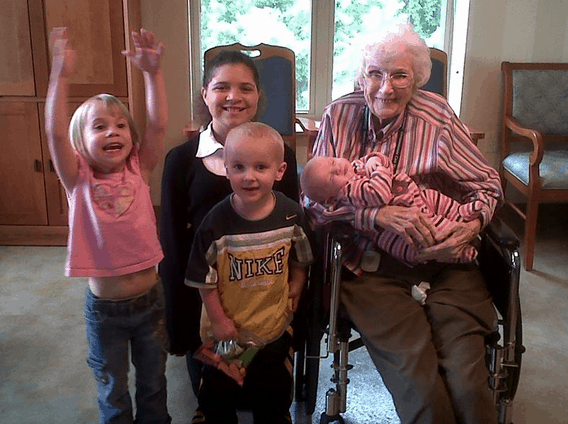 I would miss seeing the 4 of them having fun!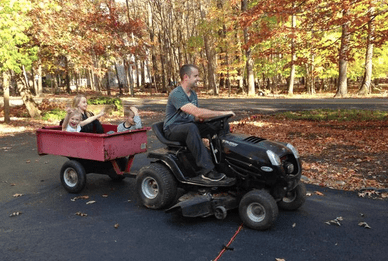 I would miss going on adventures with them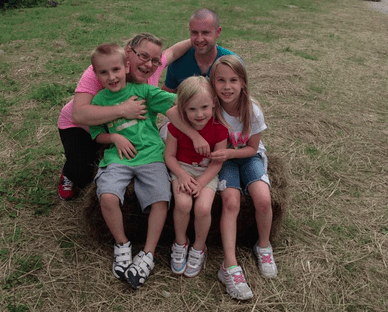 And those are things I am not willing to miss out on!
When Tom and I got married the cost of keeping up with my glasses was something that freaked us out a bit, we did not have insurance to cover it and knowing that every time I would have to go to the eye doctor would cost us quite a bit I dreaded even more the trips to the eye doctor. I have never been to the eye doctor and walked out being told my eyes had stayed the same, I was always told they had gotten worse, so I knew that going in for an eye doctor appointment meant a nice chunk of money was going to be spent. Then add that in for how ever many of our children will end up needing glasses and I could end up needing a part time job just to cover it!
I wish back when Tom and I got married I had known about VSP Direct, a Vision Care Insurance that offers a lot of benefits that are perfect for families who have members with needs for glasses. It covers the eye exam, with you just paying the low co-pay, gives an allowance for glasses or contacts, and with plans as low as $17 a month that is a whole lot better on the budget then $400-$600 all at once for the eye exam, new frames and new lenses that I was having to spend each year! I am glad I know about it now because as the kids get older we are probably going to see a lot of eye doctors in our future.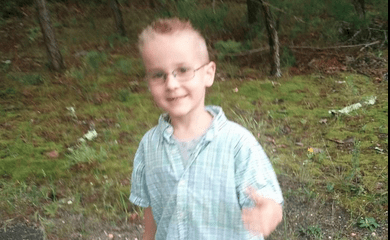 For me as a parent I have always focused on making sure the kids got their eyes checked, Logan had glasses for a little bit and then they said it was corrected but because of how long I have worn glasses and how often mine get worse, I am a stickler for making sure we keep up with getting the kids eyes checked. Nothing was worse then being a kid in school trying to do their work and having headaches and not being able to see the bored but not wanting to tell anyone about it. I didn't want to tell my parents about it back then and Logan didn't want to tell me about it when he had it happen and so I make sure to ask them how things are in school when it comes to seeing the bored. If you have kids make sure you ask them because they might be like I was and Logan was, not wanting to have to wear glasses but the glasses made a huge difference for us both!
We all know that I am all hands in to help those in need when it is possible and that doing nice things for others is something that I instill in to my children on a daily basis. Right now through June 30, 2015, for every individual vision plan purchased, VSP Direct™ will donate an eye exams and glasses to children in need, up to a retail value of $1 million. See the possibilities with #EyeGiveBack campaign. How awesome is that!!! It is a great way to help those in need since one in four children have vision problems and about 20% of children struggle to read because of them! This is one way those of us who wear glasses and contacts can do a little something that will save us money AND help kids at the same time!!!
To learn more about #EyeGiveBack, watch this video
Thanks to VSP for sponsoring this post. All opinions are 100% my own.