Family game night is one of our favorite things to do, with the kids being big fans of board games it make me one happy Mommy! I was even more excited when this family game night I found out that my kids are big fans of Monopoly, since that is one of my favorite games!
We got started with our family game night by taking a trip to Walmart, we needed some supplies of course:) We picked up some Tyson chicken Nuggets (and chicken tenders too since they gave me the puppy dog look asking for them), Ore-Ida Crinkle fries, and Heinz ketchup to have an easy dinner that was perfect for eating in the living room while we played games.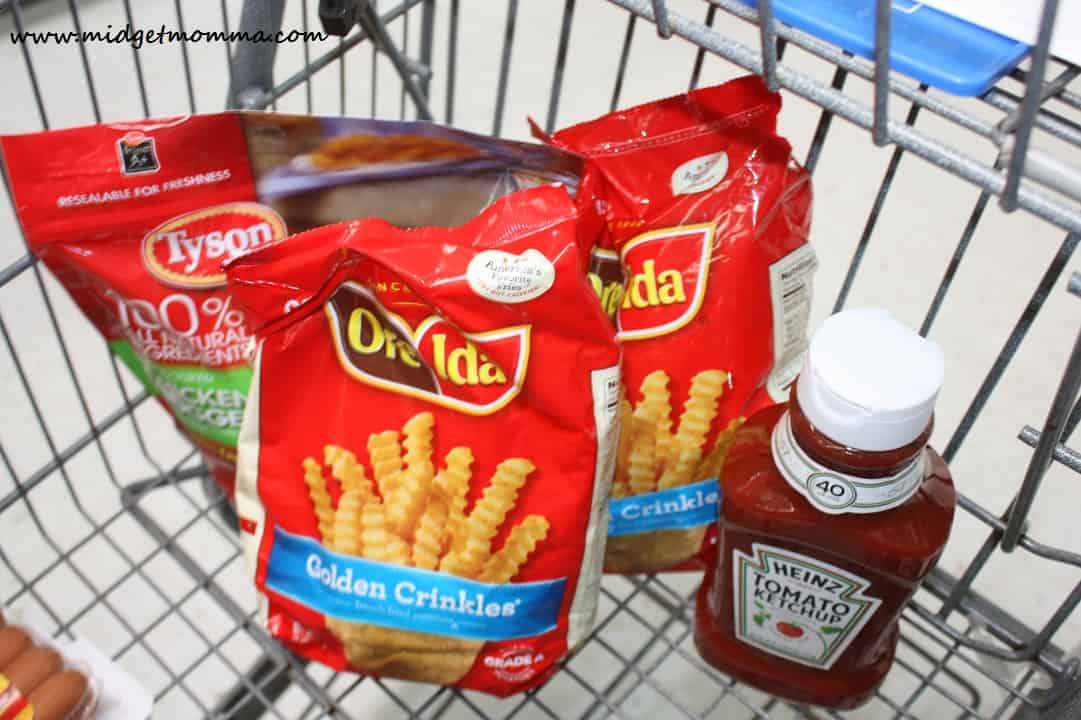 Then it was off to the toy section to see if they had any new games that we could add to our collection. We found a lot of games for our Hasbro Family Game Night, and in all of the kids age groups so we picked them up too! McKenzie picked out Monoploy (I was one happy mommy with that one, as monoploy is my favorite game), Logan picked out Yahtzee and Alyssa picked out Memory. We also scored when we spotted a coupon for $3 off any Memory game, score for a great deal!
A Cart full of goodies and games all for our family game night!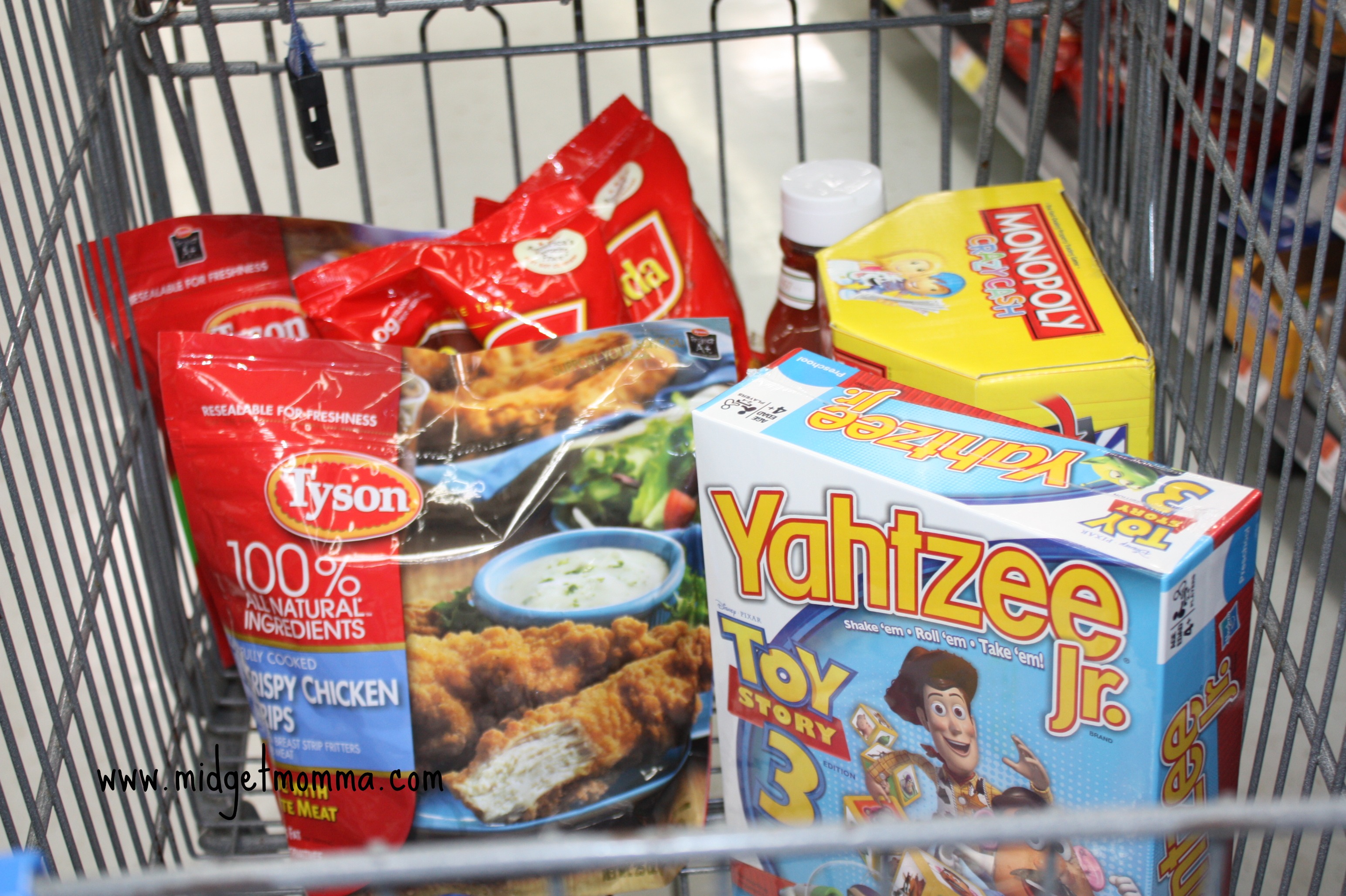 It was all smiles and fun for all 5 of us as we played the games and had our family game night! We had our Tyson Chicken Nuggets , Tyson chicken Strips, Ore Ida Crinkle Fries and our Heinz Ketchup to make up our tasty meal!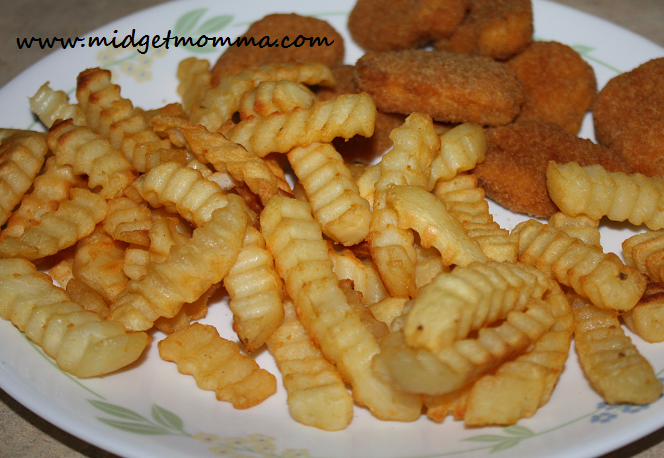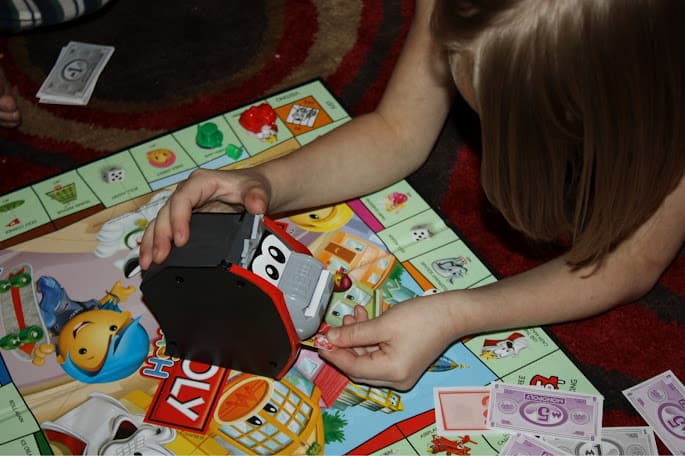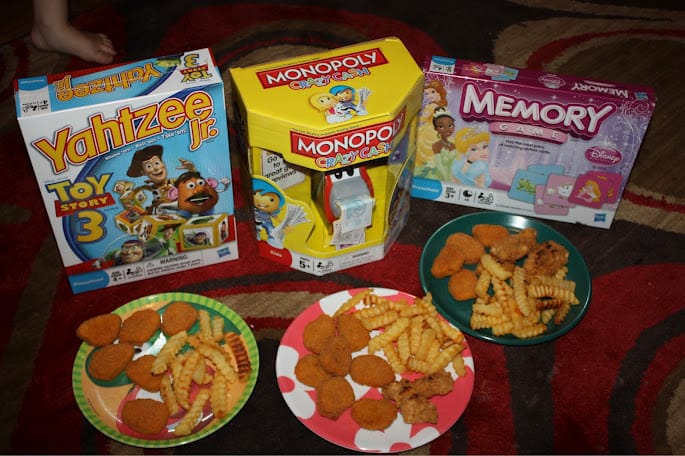 Make sure you check out my Google Plus Story for Family Game Night #DipDipHooray!
What are your favorite board games? What is your favorite meal to have for family game night?
For more fun check out the Dip Dip Hooray Sweepstake from Hasbro! There are prizes that you can win each day and you have more chances to win when you enter in the UPC codes from Tyson, Ore Ida and Heinz.
"I am a member of the Collective Bias™ Social Fabric® Community.  This content has been compensated as part of a social shopper insights study for Collective Bias™. and Tyson and Heinz #CBias #SocialFabric
This post may contain affiliate links. Please read my disclosure policy here