This is a Sponsored post written by me on behalf of Walmart. All opinions are 100% mine.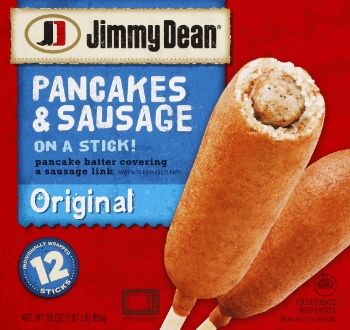 Summer is coming quick and while for me I always thought that school time would be the busiest time of year for us, with buying a house just a few weeks ago it looks like this summer is going to be even busier then the school year has been. This summer will be filled with unpacking the random boxes, painting the rooms since most of them are all white right now and driving me crazy, a few trips for some family fun and then figuring out a new preschool for Alyssa and the activities for the kids for next school year. Add that in to my normal daily things, like grocery shopping, cooking, cleaning, blogging, hanging out with the kids ect.With all the craziness going on I am pretty sure I (and the kids at times too) will be eating breakfast on the go.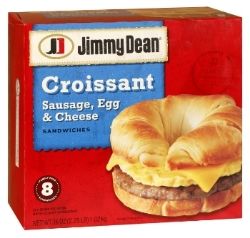 Jimmy Dean has new breakfast items to help all of us who are always on the go still Have a better breakfast!  They have different breakfasts that will make everyone happy! I think these would also be great to have while you are on a vacation at a place that has a freezer in your hotel room as it will help save money since you won't have to eat breakfast out! Plus they all cook in under 3 minutes, plenty of time to get everything done in the morning before you get your day started!
They have breakfast bowls, Pancakes and sausage on a stick (my kids would love these!) Biscuit sandwiches and english muffin sandwiches!!! Plus you can head on over here and print a $1 off coupon!!