Let's face it, during the Holiday season we are all running around like chickens with our heads cut off. There are not enough hours in the day to get it all done and really we could all use 3 more of ourselves to make sure it all gets done. The one thing that ends up slacking in our house is laundry, I get caught up and then it feels like the next day everyone in the house is telling me that they do not have clothing to wear. Of course I think they are making up stories, ya know since I "just did laundry" and I go an look and find they are right. Sigh, here we go again.
Well I have been working on not losing my sanity, not having the kids complain about having nothing to wear and not having the mess of laundry all over the house. I figured you could all be in the same spot as me and could use some tips to keep laundry under control, so I am sharing what has been working for me 🙂
Keep Laundry Under Control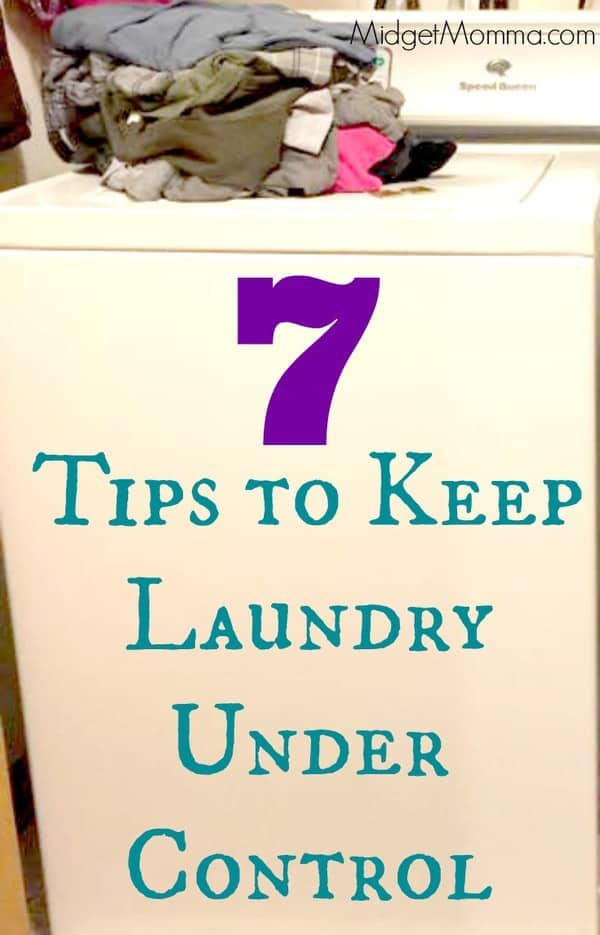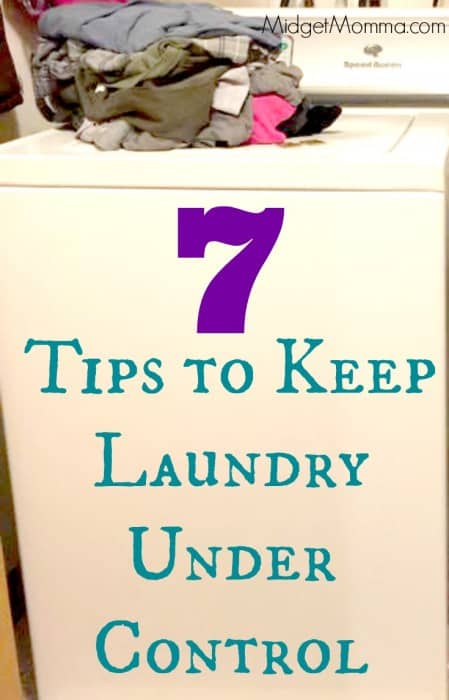 7 tips to Keep Laundry Under Control
Don't Stress – You can not do it all, so while stressing about the pile of laundry is almost natural try not to.
Get the kids to help. Have them put their laundry in a central location if they are younger. If they are older teach them how to do a load. They don't have to be in charge of doing the laundry but it is nice to be able to say "Hey could you please start a load for me" and have them start a load or fold a load for you.
Make sure you have a washer and dryer that can keep up with what you need. I am not saying to go out right now and buy a new one BUT when you are looking for a new set next time you are shopping keep in mind that a quality washer and dryer is important to keeping up with your laundry. I love my Speed Queen and how easy it is to use.
Make sure you have enough detergent. Nothing is a bigger pain in the butt then doing a mass set of loads of laundry only to run out of your soap!
Use Hampers. Have everyone sort their clothing while they are putting it in the dirty laundry so you do not have to when you are putting loads into the washer.
Fold the laundry as soon as it comes out of the dryer. This will make it so you do not have piles of laundry that need to be folded.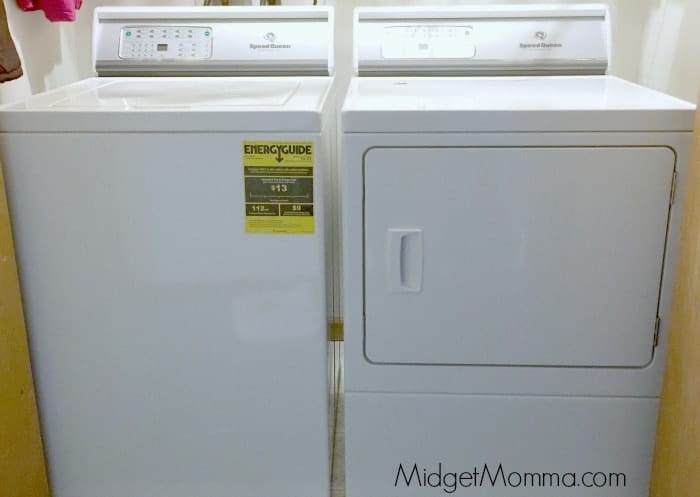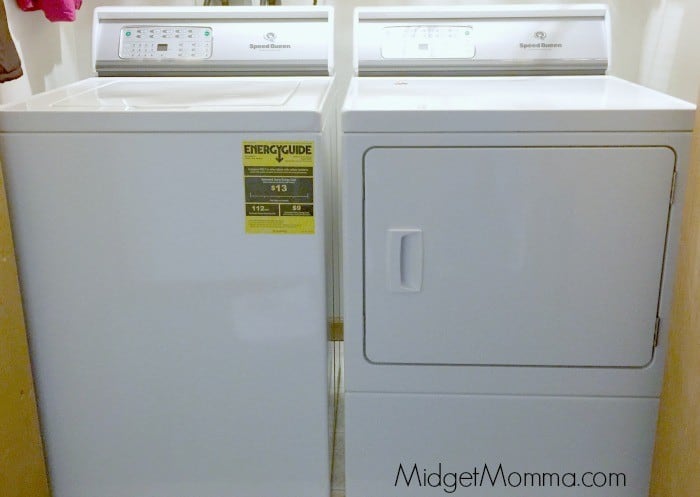 Disclaimer: I am a Speed Queen Blogger. I was provided a washer and dryer in exchange for testing them out and sharing my honest opinions. No compensation was received and as always all opinions are 100% my own.