This post brought to you by Fresh Step and Meow Mix. All opinions are 100% mine.
*This post was written originally before our dear Muffin passed away, and so this post is done in the Memory of him and knowing that he enjoyed one of his favorite treats before he passed away.
As you all know this past week we moved from New Jersey to Pennsylvannia and the move was rough on my furbabies. None of them were happy to be put in the cat carriers and get in the car, in fact all of them cried most of the drive. When we got to the new house they were all a mess in trying to figure out where things were and where their things were. I thought it was the perfect time to bring on the new litter with the FreshStep® litter to see if it would keep the new house smelling great while the fur babies adjusted to their new home. It might not have been the best idea for some people but thankfully they were all willing participants in testing out the new litter (like they really had a say LOL).
This was my first time using FreshStep® litter and from what I can tell the cats seemed to enjoy it too! I personally liked that it clumbed when wet and made scooping sooo easy. It also kept the smell down too, so when we walked into our bathrooms we couldn't even tell that there was a litter box in there! The cats didn't seem to mind the new litter, no one refused to use the litter boxes and in our house we have three cats that are not afraid to tell you (aka show you) that they do not like the litter in the box and do their business on the bathroom floor instead, we have had that happen a few times in the past when trying out new litter with them) so I take that as a BIG win, especially during a move that none of them seemed to enjoy!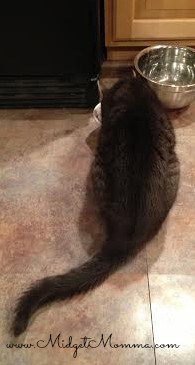 Because they all were so well behaved during the move, and did so well with having to travel in the car, be kept in a room so we could load and unload the trucks a treat was well deserved for all three of them. While Tucker is on prescription food normally he got to enjoy some Meow Mix as a treat. All three of my fur babies seemed to really enjoy their treat! I think this might have to be the one that I give them when they are extra good because they all ate it super fast and walked out of the kitchn still licking their lips 🙂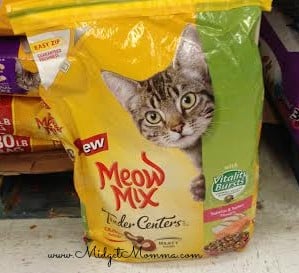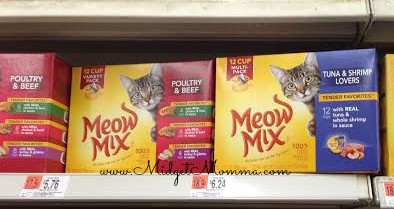 You can find FreshStep® and MeowMix available at Walmart stores near you and learn about the Fresh Step and Meow Mix partnership that has the goal to make cats and their family members all have a better relationship that is filled with love, smiles and happiness for all 🙂