I am counting down the days until summer is here, school gets out in about a month for us and I can not wait. For me the summer time means I can grill just about every meal, we can have people over to enjoy dinner with us and have a ton of fun.I am a HUGE fan of my Keurig, that is not a secret with my love for coffee so when Keurig reached out to me about the new Keurig KOLD I was excited to give it a try, and they sent one my way to try out. I am not sure who was more excited when it arrived, me or the kids 🙂 But with in minutes of it arriving it was out being set up on our kitchen counter, of course I had to make sure the Keurig KOLD was close to its sister the Keurig 2.0 😉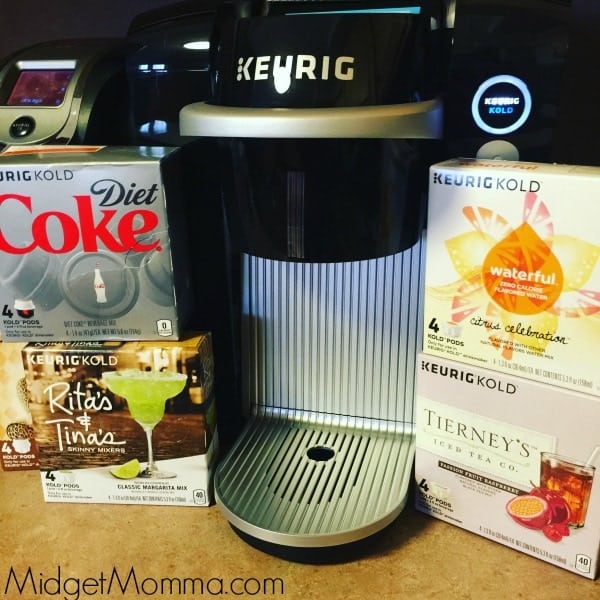 The Keuirg KOLD ups the game from its sister the Keuirg 2.0 who happens to be my BFF ;), by bringing you cold drinks on the spot including sodas, waters and Margaritas, making it a perfect fit for summer time fun.
Set up is easy, the only downside is that before using the machine you have to wait 2 hours for it to cool, but then once it ready to go you and your guests can pick what cold drink they want and make it fresh! Because everyone can make the drinks they want there is no need to worry about having a huge cooler filled with ice and drinks when I have a small group of people over!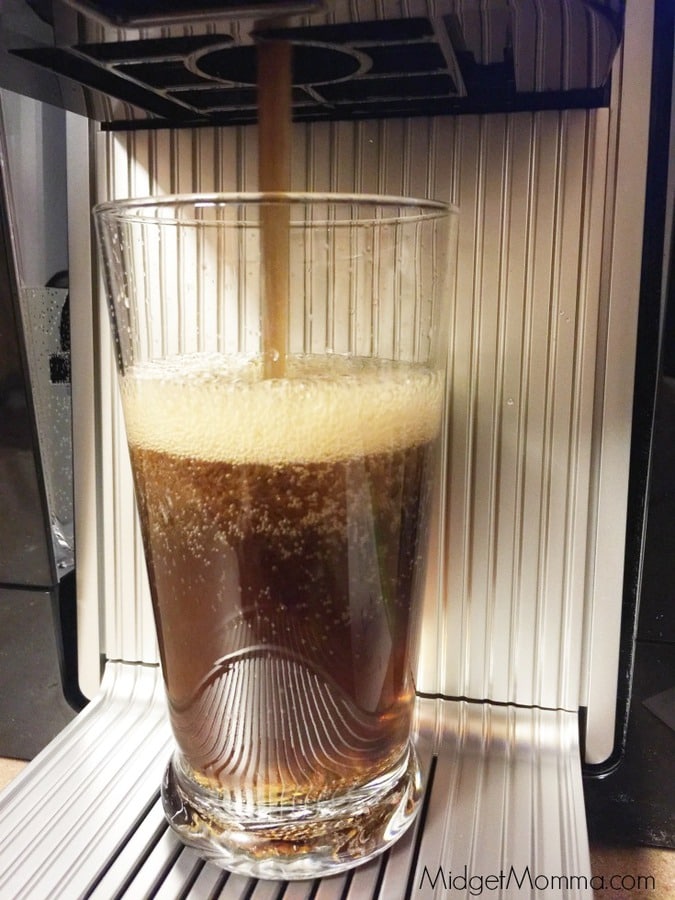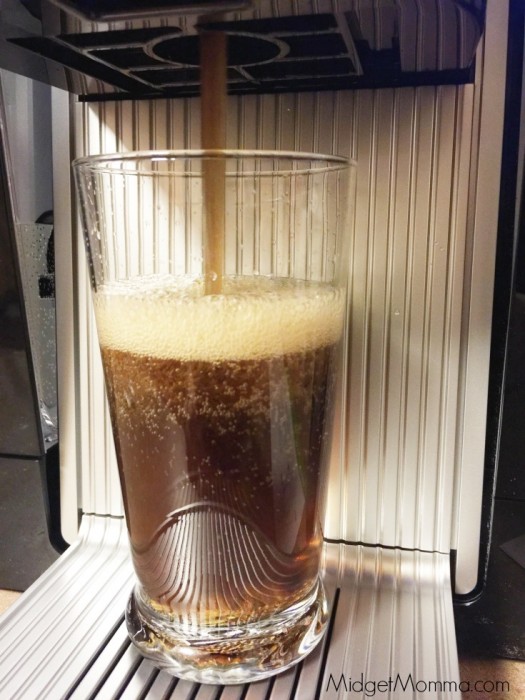 The kids loved watching the drinks be made, the soda does the whole "give it the fizz" as the kids call it with no extra steps! Just pop in the KOLD Pod and it does all the work for you! I am not sure if the kids were chugging drinks because they were so tasty or if it was because they wanted to watch the machine make some more. Either way they were happy and told me that when we have BBQs at the house we have to use this so they can make everyone drinks!
The kids are now planning what they want to do this summer with family get togethers and having my parents over to the house for dinners so they can be the drink servers. It works perfectly because there are so many options of drink choices to pick from!
Keurig KOLD Beverages: 
Sodas
Coca-Cola
Coca-Cola Zero
Diet Coke
Fanta
Sprite
Canada Dry Ginger Ale
Dr Pepper
Flynn's Diet Orange Cream
Flynn's Diet Root Beer
Flynn's Orange Cream
Flynn's Root Beer
Flynn's Vanilla Cream
Red Barn Cane Cola
Red Barn Spiced Root Beer
Red Barn Zesty Lemon Lime
Sports Drinks
FLYTE Lemon Lime Launch
FLYTE Red Rush
FLYTE Zero-Calorie Overtime Orange
Seltzers
Seraphine Passion Fruit
Seraphine Persian Lime
Iced Teas
Tierney's Diet Peach
Tierney's Lemon Mint
Tierney's Passion Fruit Raspberry
Tierney's Sparkling Blueberry
Flavored Waters
Waterful Blissful Berry
Waterful Citrus Celebration
Cocktail Mixers
Rita's & Tina's Classic Margarita
Rita's & Tina's Strawberry Margarita
Rita's & Tina's Sparkling Cosmopolitan
Union St. Mojito
Union St. Moscow Mule
As you can see there are TONS of drink options and they are going to be coming out with more as time goes on!! You can purchase the Keurig KOLD cups directly from the Keurig site – which I looked around being the bargain shopper that I am and found they are the cheapest, so with these skip going to Amazon for them and go directly to the Keurig site 🙂
Disclaimer: This post is sponsored by Keurig KOLD. All opinions are 100% my own.