It is November and as you all know that means I am pumping out deal posts like a machine to make sure you don't miss any of the HOT deals (which make sure you are a part of my Black Friday Deals group so you don't miss any of them and make sure you sign up for my newsletter here so you get them all as well)
It also means that I am chugging down coffee faster and probably more often then any one person should but thats ok it is only for a few months and it means I can help you all rock your christmas and stretch that budget! Of course that also means I go through a TON of kcups during this time and a lot of creamer too (pumpkin spice and peppermint please 😉 )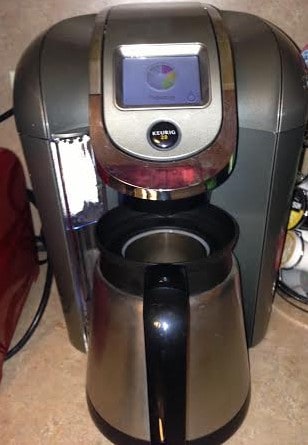 The new Keurig 2.0 has a new function, it can brew a 4 cup carafe of coffee so I have it on hand instead of always having to wait for a new cup to brew! However that 4 cup carafe really turns out to be 2 cups for me since my coffee cup is quite large 😉 I also am LOVING the 80 ounce water reservoir, I don't have to refill the water container any where near as often as I do my original Keurig which totally makes grabbing my coffee and getting back to posting deals as quickly as possible!
I am also loving the sleek new design and the digital screen. It looks pretty on my counter, however if they make it in red I will be looking to get that one because there is just something about red appliances that makes me heart sing 🙂 But you can change the color of the background on the digital screen so mine is red 😉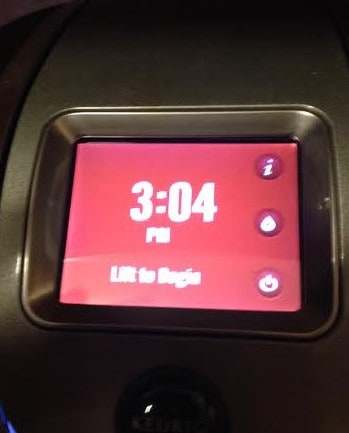 The only thing that I am not liking is that all my kcups that are not keurig branded do not work in my machine, so the stock pile of kcups that I have from Dunkin Donuts having their pumpkin spice on clearance I can not use in the machine but I am hoping that just means Dunkin comes out with a kcup that the Keurig 2.0 can read 🙂
Disclaimer I was provided a product to review. No compensation was received and all opinions are 100% my own.