Keurig Elite Brewer System
Ever since the move last month our house has been crazy busy, energy is low, sleep time is low and the amount that has to get done it crazy high and I need more coffee then normal to get it all done. When the mover helpers were unloading the truck one of the first things they brought inside was my Keurig Elite brewing system , thankfully the moving helpers in New Jersey packed that as one of the last items, and the guy said to me "I am bringing in your life saver now" as he placed my Keurig on the counter. Boy was he right, but I am not sure he really knew just how much that Keurig is used LOL!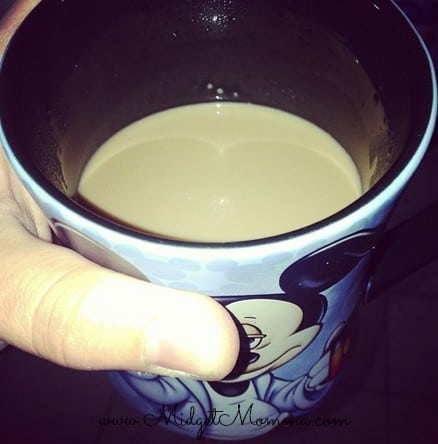 I get up in the morning, each morning turn it on while making the kids breakfast, while they are eating I brew a cup and enjoy it while packing their lunches. Multiple times through out the day you will find me in the kitchen brewing a cup of coffee. While I am sure it might be more cost efficient for me to just brew a pot of coffee, I don't like having cold coffee and having it sit while I finish the first cup. It also could make me drink a lot more coffee then I really should 😉 Plus with all the different flavors of Kcups I can change it up as many times as I want to and not have the same flavors all day long! Plus once we get into the hot weather I like to have iced coffee and i can make it so easily with the Keurig! Then at night I have a cup or two, but I have switched it to decaf so I can still enjoy the flavor but have less caffeine so I can get to sleep earlier then I have been in the past! If you are looking for caffeine free options there are TONS when it comes to kcups! It is great!
In New Jersey I had easy access to Dunkin Donuts, Starbucks and Wawa to grab a cup of coffee here they are all about a 15 minute drive so driving to get a cup of coffee unless I am already out is a waste of precious time that I am already short on!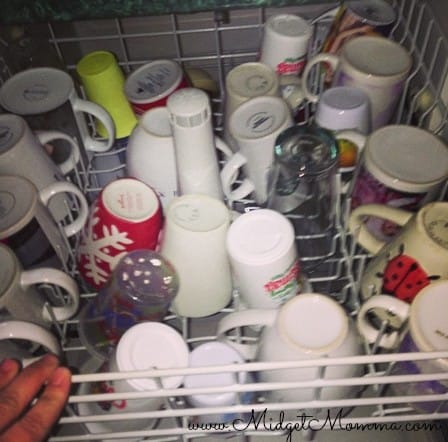 I am sure you are wondering what the dishwasher looks like at the end of the day with all my coffee drinking 😉 Just a few coffee cups 😉
Is your Keurig your life saver? What is your favorite Kcup flavor? I am always on the hunt for a new flavor to try!
Disclaimer: Keurig sent me the Elite Brewing System, all opinions are 100% my own. No compensation was received.