Disclosure: This post is sponsored by Mirum, but opinions expressed are my own.
One of the things I hate most about eating tasty food is that at times I get heartburn. If you are a regular here then you know that good food is something we LOVE! Eating good food is a MUST for us, however my stomach does not always agree with the things I have eaten and the things I love to eat.
Aside from disliking heartburn in general, I do not like to take pills at all! I am not a fan of having to swallow a pill, so anytime I can find something that will help me combat heartburn without swallowing a pill I am there!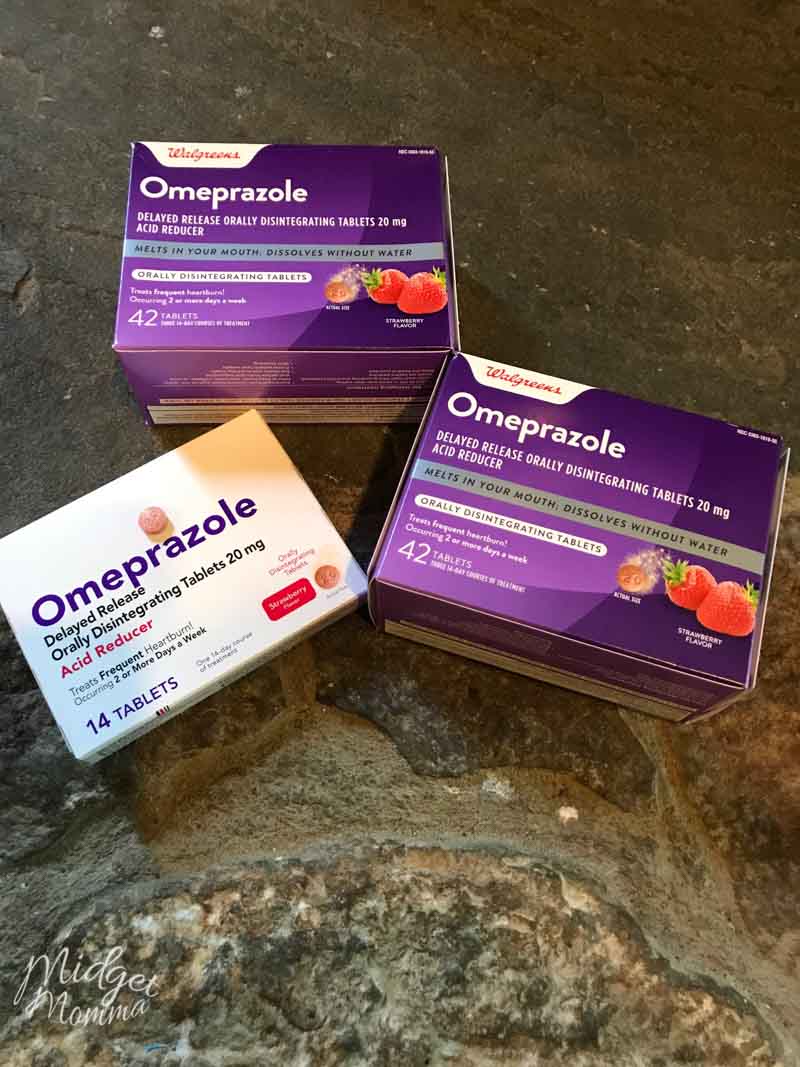 Recently I found the Well at Walgreens Omeprazole Orally Disintegrating Tablet! The fantastic thing about this heartburn relief is that it is an easy-to-take orally disintegrating tablet that works! If you are someone who has to deal with heartburn often, this is designed to treat the symptoms of frequent heartburn, occurring 2 or more days per week.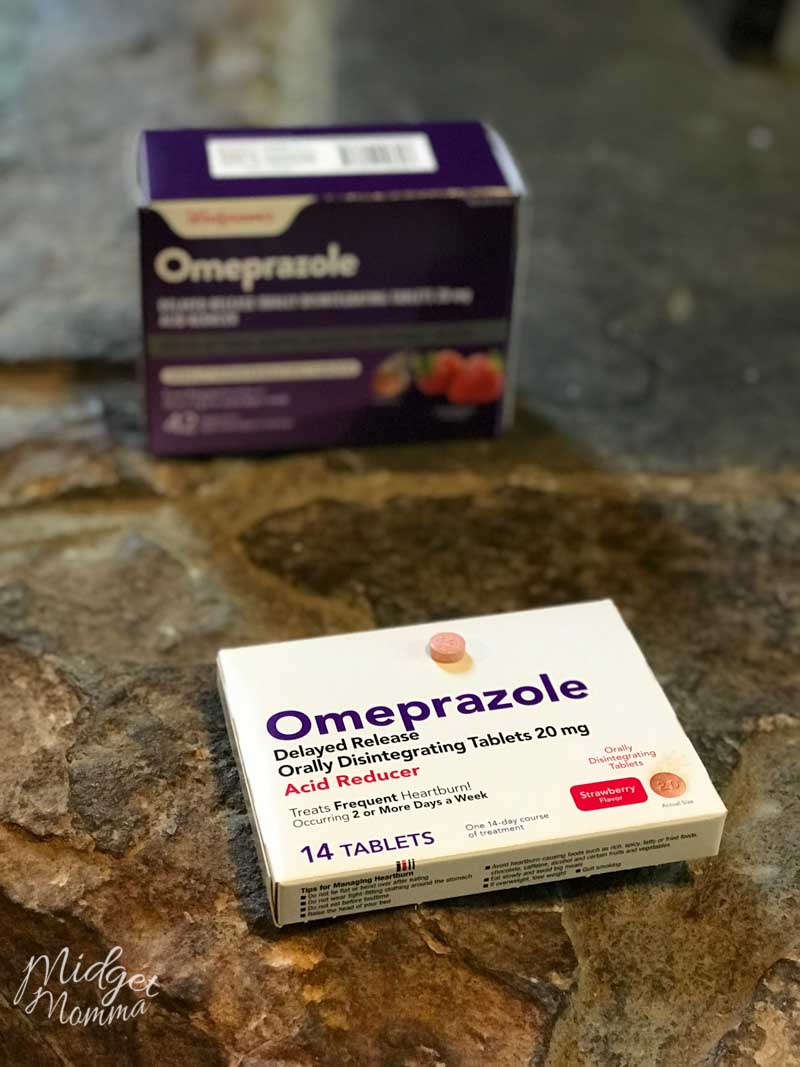 This tablet works like the Omeprazole tablet currently available but in a new form –  a dissolving tablet! You can take this anywhere you are since there is no need to have water with you to take it. I really dislike swallowing pills, can you tell? The whole no pill to swallow thing is a BIG thing for me, and I cannot put into words the excitement I have of not having to swallow a pill! I also have the worry of remembering to take things, so being able to take it on the go while doing all the "Mom stuff" — that's a big perk too!
With the remembering thing being said, I also need to point out that Omeprazole ODT provides 24-hour relief from heartburn. So there is only one time a day that you need to remember to take it to have heartburn relief and it will last you for all of your tasty food eats! As a mom, having to remember to take something multiple times a day means I normally end up missing a dose (or 2) so I am thankful for just one dose that can be taken on the go. Just take 1 dose every 24 hours for 14 days to finish the regimen. Don't take Omeprazole ODT for more than 14 days unless directed by your doctor.
If you are worried about the taste, since most things that dissolve tend to taste gross, Omeprazole ODT is strawberry-flavored! Now, don't go taking more than one because they taste good, make sure you are following the directions for use. But I can say that it is a pleasant experience when I am taking it.
Omeprazole ODT works as well as the National Brands. Since it's a Store Brand, it's more affordable. Personally I prefer buying Well at Walgreens Omeprazole ODT (also known as Omeprazole ODT) at Walgreens, because Walgreens provides great savings vs. buying at other retailers! Just like the current amazing deal they have going on right now!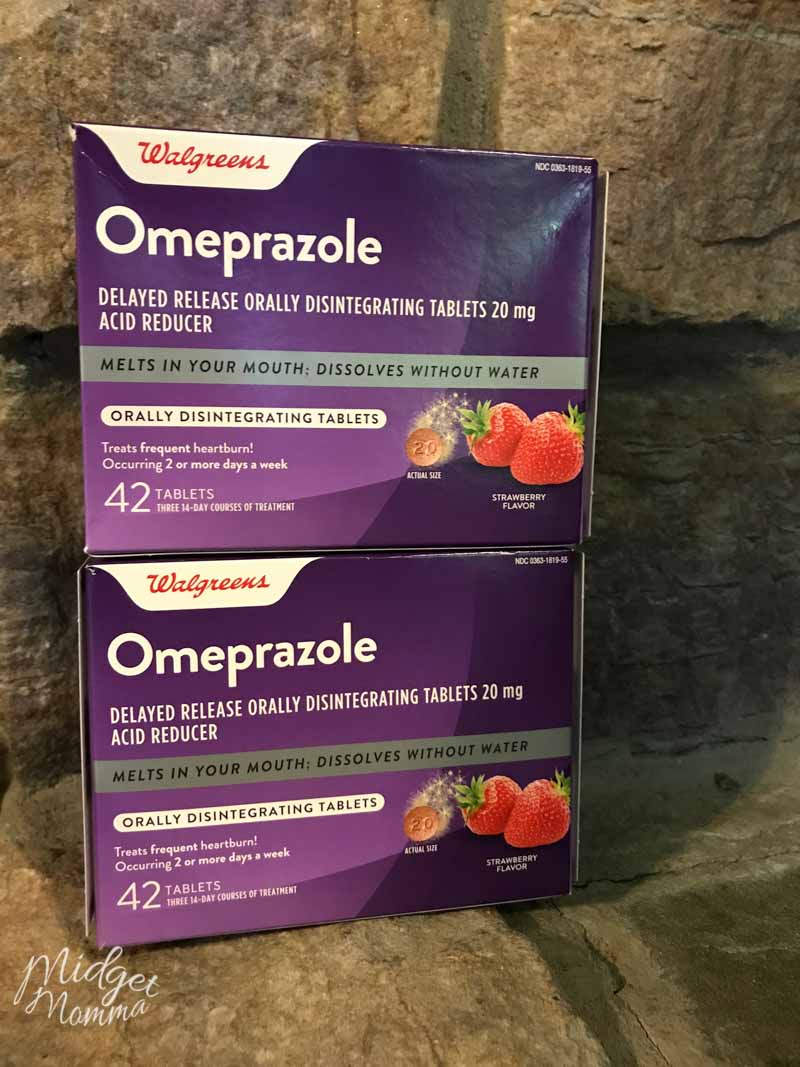 Right now you can score an amazing deal at Walgreens.com without having to leave the house! Yes, you all know that is my favorite type of deal to score! Well at Walgreens Omeprazole ODT is on sale! 
Walgreens Omeprazole Orally Disintegrating Tablets Strawberry – 42 Ct. is on sale now thru December 31! Buy 1, Get 1 50% OFF AND on top of that when you buy 2 you will get 5000 points!
You will also get FREE Shipping on all orders of $35 when you are shopping on Walgreens.com and if you have a store that is close by, you can order online and pick up in store and get FREE Shipping on ALL orders! That makes my wallet happy!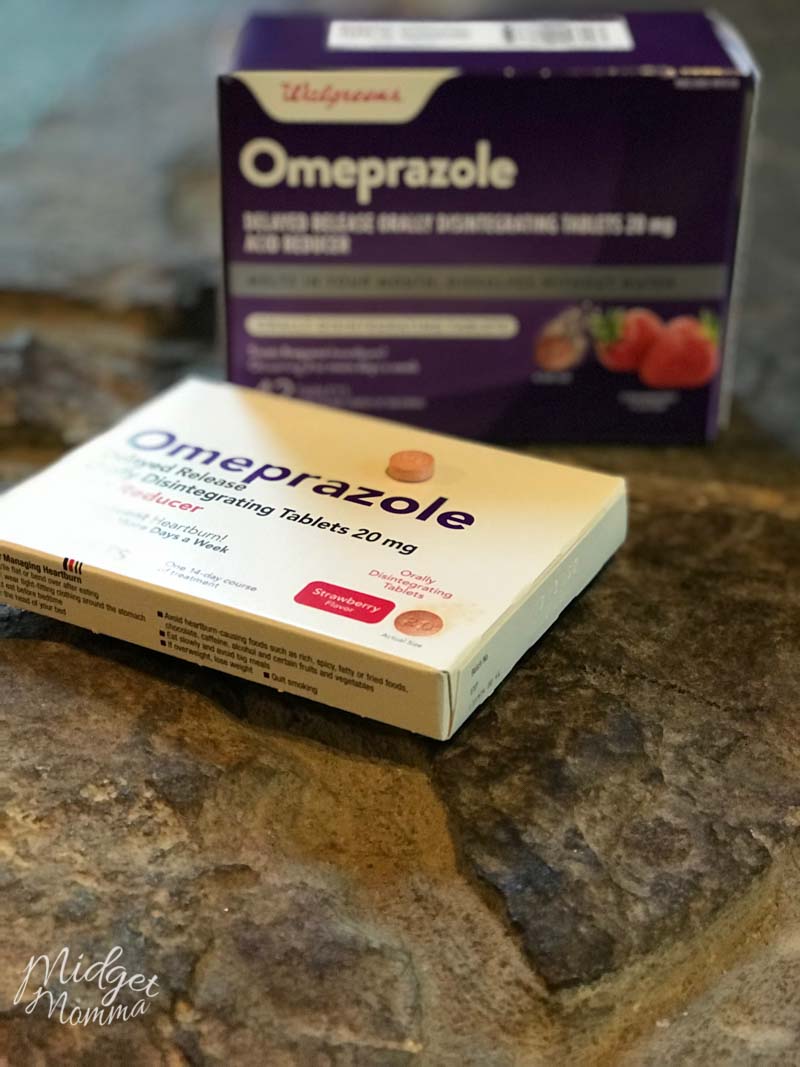 *Disclaimer: Use as directed for 14 days to treat frequent heartburn (occurring 2 or more days a week). May take 1-4 days for full effect. Not intended for immediate relief.
Disclosure: This post is sponsored by Mirum, but opinions expressed are my own.