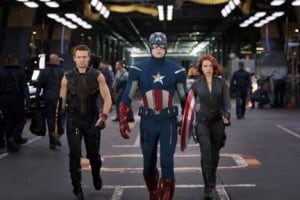 I love when the 'boy side comes out with Little Man, he is great about playing with his sisters playing barbies and baby dolls but when he gets in boy mode he is so much fun and I love it! He is an action figure lover and considering hubby got his name from Wolverine I was hoping he would be a rough and tumble boy who loved to play with action figures and do "boy things"
(The kids refused to have their pictures taken:( and they looked so cute!)
Today we brought on the boy fun by making masks while my oldest was at school. Little Man who loves Iron Man made his Iron Man Mask, and Angel Face became Captain America with the Captain America Facemask!
We also printed out some Avengers Coloring Pages and they had a blast coloring them!
There are also some other fun activities like Avengers Bookmarks, Avengers Playsets and Avengers Pencil Toppers that you can make at home just printings them out from Disney Family Fun!
Thanks Deals 4 Dummies!
Join the newsletter
Subscribe to get our latest content by email.
This post may contain affiliate links. Please read my disclosure policy here