As a child and through out my teenage  and in to college my original dream was I wanted to be a teacher, either Preschool or Kindergarten. I even took a break from blogging to finish getting my associates degree so I could be a Preschool teacher. Then I had my degree and no idea what path to take and I was missing being able to run things myself and so that is when I took blogging head on. However as much as I love blogging and teaching people to coupon and spend their money wisely and efficiently there are still times that I get the little thought in my head that leads me back to my original dream of being a teacher.
I was recently introduced to the franchise, Kiddie Academy, a franchise that is all about helping people reach their dreams of owning their own business and teaching those precious little ones. Two things that I have dreamed of in the past, put together is a fantastic idea and business in my opinion. The best part is that anyone with these same dreams can do the same, you do not need a degree or a back ground in education, all you need is the want and desire to run your own business and teach.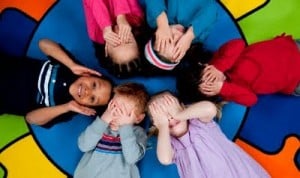 As a parent I hate the thought of daycare, I want my children to learn when they are at school and if I needed to place them in a child care facility then I would want them to be in a learning environment. Kiddie Academy has all of that!
If you are looking to own your own business and make a difference in the lives of children then this could be a great opportunity for you. Right now Kiddie Academy is looking for new franchise partners in Pennsylvania and New Jersey! Don't worry, you won't be doing it alone Kiddie Academy is there to help you every step of the way, from financial advice, marketing, continuing education, training and everything that you need to succeed! What better way to start a business then with someone there to help you every step of the way, Kiddie Academy franchise works with their franchise owners closely to help them make the most of their business.
Would being your own boss be something you would enjoy? Do you have a passion for teaching little ones? Kiddie Academy just might be the perfect job for you!
Disclaimer:This post is part of a campaign for Kiddie Academy and is a sponsored post. All opinions are my own and my life stories that I tell you about are mine as well.
This post may contain affiliate links. Please read my disclosure policy here