McKenzie is now a tween and apparently Mom doesn't know what is "cool" to wear and what isn't (even though I follow the trends for kids to help her out) so when kidpik contacted us to work with McKenzie and try out the new kids clothing subscription box they have it was a YES! from the both of us.
To get started on McKenzie's kids clothing subscription with kidpik we sat down together and set up her kidpik profile, fairly simple to do and I love that they make it easy for the kids to select their own style profile. You can check out the video of McKenzie making her profile below.
Once we were done with creating her profile, it was time to wait for the box of clothing in her kids clothing subscription from kidpik to arrive. That may have been the hardest part for McKenzie as she was ready to have "cool clothing" sent to her.
Then the box arrived, she couldn't wait to open it and see what she was sent. Check out her unboxing everything that kidpik sent her 🙂 I was a VERY happy mom with the items that kidpik sent, they were fashionable kid styles that I would have picked for her myself and she loved the whole box!
kidpik Kids Clothing Subscription
Check out McKenzie unboxing her kidpik box in the video below
Of course once they arrived a photoshoot of her cool new clothes was a must!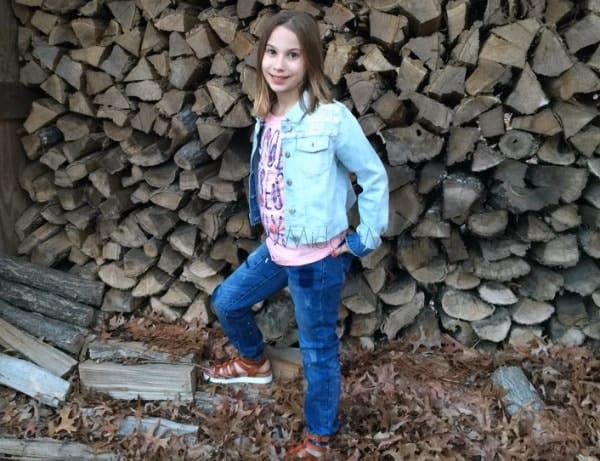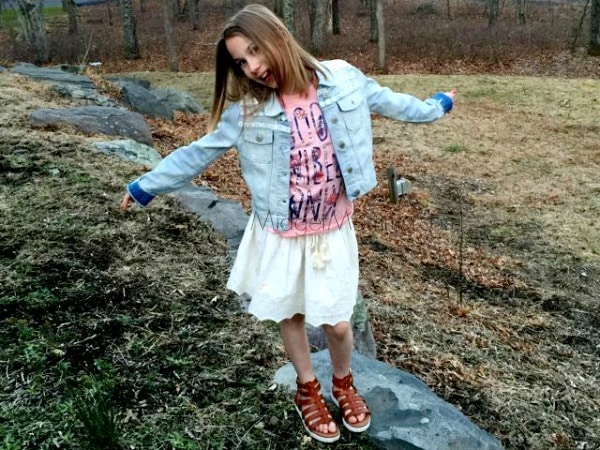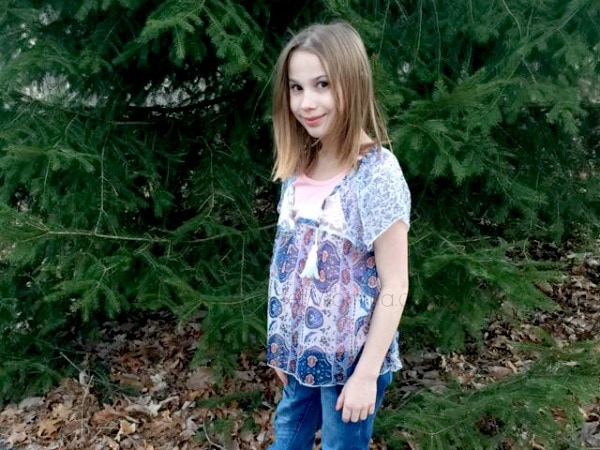 So how does kidpik work? 
All you do is sit down with your kids ages 4-14 and help them set up their style profile. Then pick how often you want kidpik to send you a box. Once the box arrives you can keep the whole thing or anything that you do not like or does not fit you can send back in the pre addressed package that is included in the box. You only pay for the items that you keep!
The items in the box will make it so your girl can mix and match them and come up with different outfits that will all match. This is one of my favorite things because McKenzie always tells me I don't know what matches but there is no argument between us on getting dressed when she can easily match the items from the box together. I am picky on my kids clothing because I want them to understand matching and style so as they get older they are able to continue it, sometimes we have battles because McKenzie thinks something matches that doesn't and gets upset with me when I correct her outfit. With kidpik I don't have that issue, and it makes for getting dressed much easier on us both!
Disclaimer: This post is sponsored by kidpik. All opinions are 100% our own.