Not too long ago I  posted about my Red Kitchen that I am totally in LOVE with.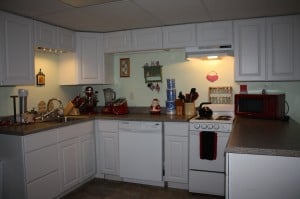 Well I bought my Kitchen Aid Mixer from CSN.com. I had the oppertunity to do a review on an item of my choice, it took a bit of waiting for the red Kitchen Aid Mixer to come into stock, but it was totally worth the few weeks that I waited before I could order it! It came 2 days after I ordered it, I was surprised how quickly it got here!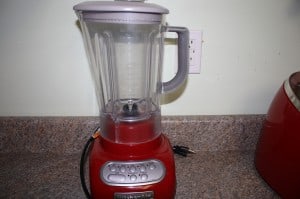 It was the first piece of red bought for my redo of my kitchen and definitly one of my favorites! I love using it to make smoothies and milk shakes and for us it is so much cheaper to make them at home then to go out and get them. With is also now being winter the really awesome Ice cream shop down the road from us is closed until summer so having this blender at home to make Ice cream shakes makes for 2 very happy children and 1 very happy husband!
I am now on the hunt for a great deal on a red Kitchen Aid Food Processor, Mine was used so much that this past week it just stopped working:(
This post may contain affiliate links. Please read my disclosure policy here