If you are stumped on what to get for a gamer on your list who loves Nintendo then you are going to love this list of last minute Nintendo gamer gift ideas! There are so many amazing things that are perfect for kid gamers from Nintendo that you can grab right now and have them delivered in time for Christmas!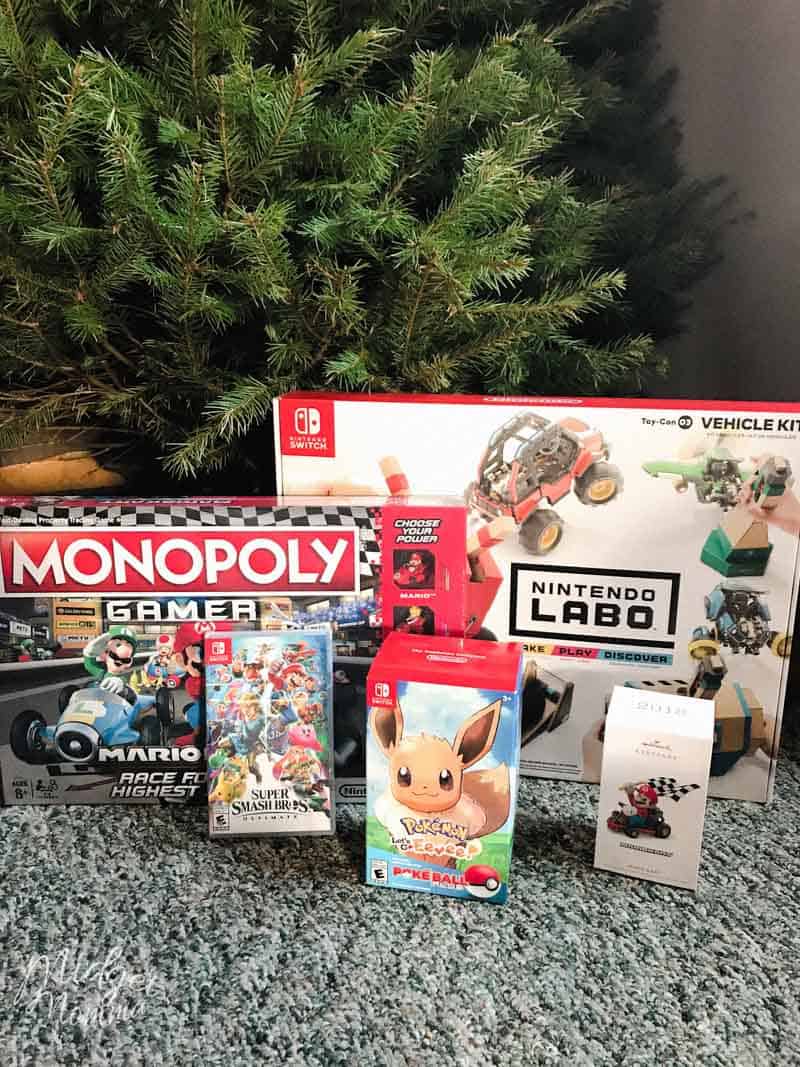 Last Minute Nintendo Gamer Gift Ideas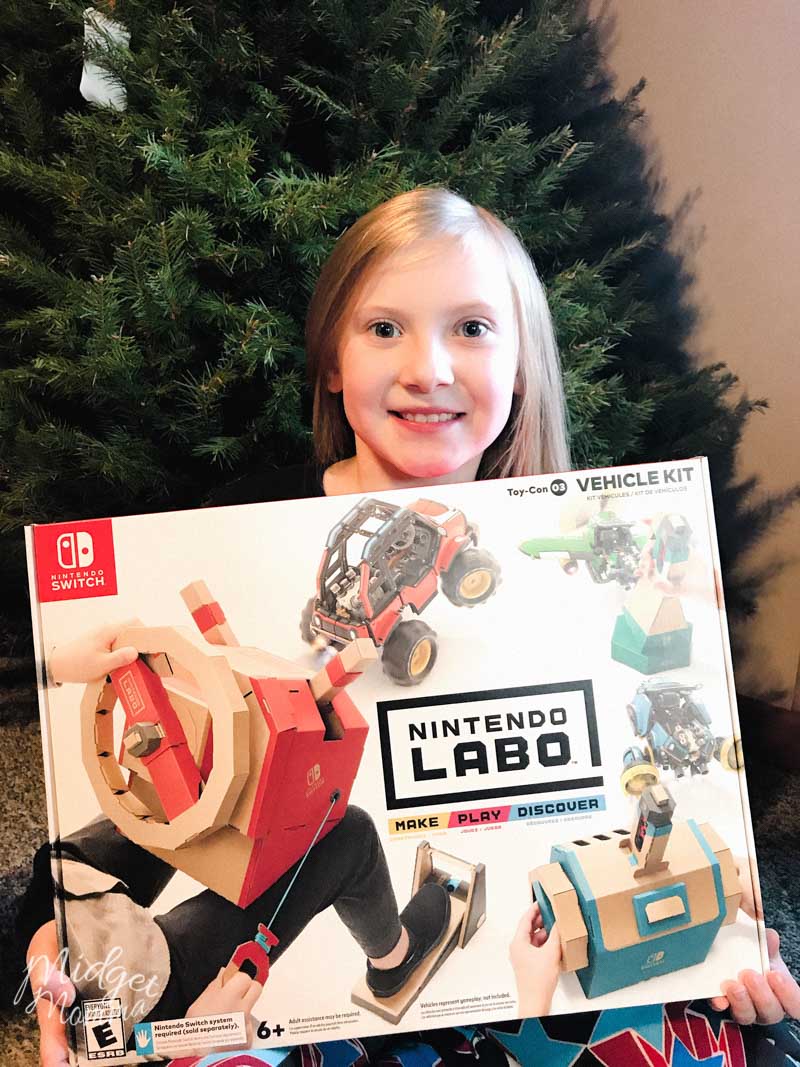 Nintendo Labo Vehicle Kit
Get ready to make, play and discover with the Nintendo Labo Toy-Con 03: Vehicle Kit, which puts you in the driver's seat of a car, submarine, and plane
Nintendo Labo is an innovative line of family-friendly DYI kits for the Nintendo Switch gaming system
Make customizable cardboard creations called Toy-Con, play fun games with them, discover how they work, and invent new ways to play
See your creations come to life as you speed through races, battle special cars equipped with extendable punching arms, explore and interact with a mysterious world, and more
Get ready for hours of engaging, inspiring, family-friendly DIY fun!
Grab it here.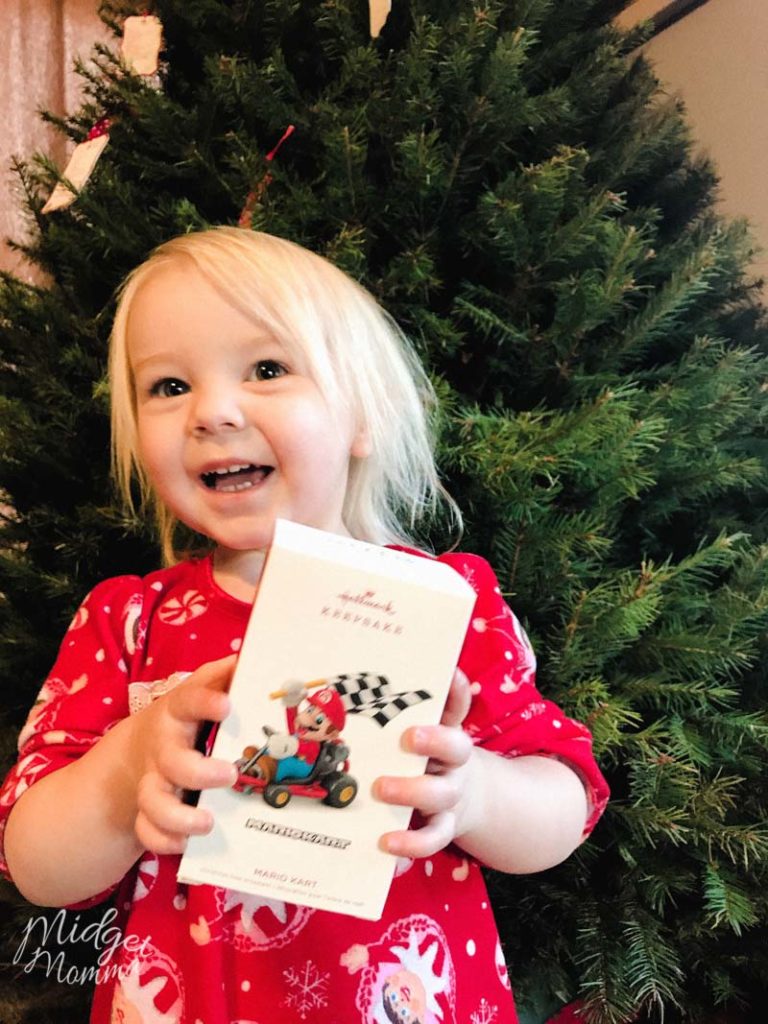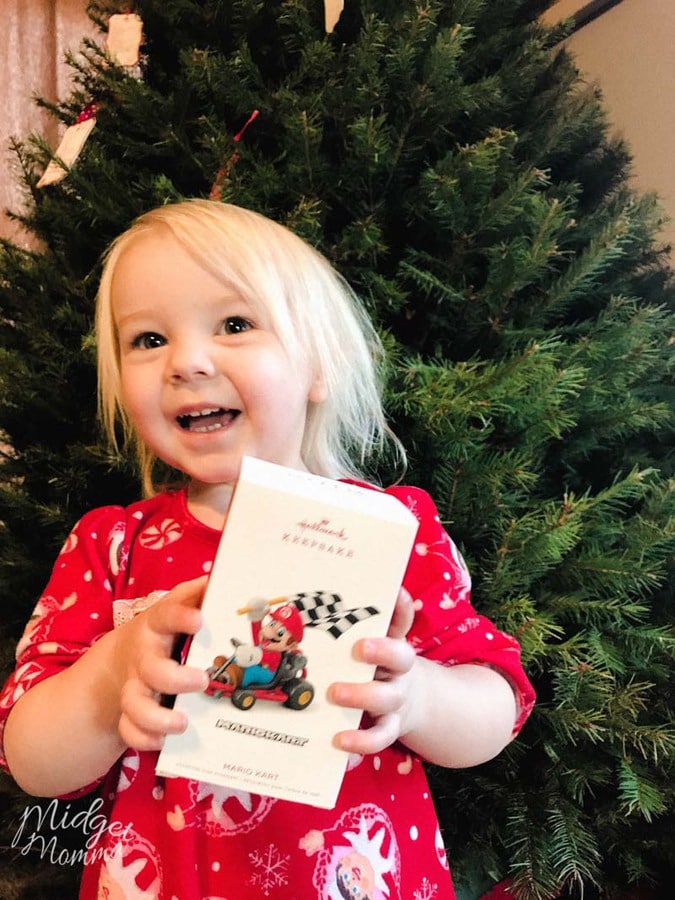 Hallmark Keepsake 2018 Mario Kart Ornament
Race into holiday excitement with Mario. Gamers of all ages will feel like they've taken the checkered flag when they receive this Christmas tree ornament that features a victorious Mario at the wheel of his go-kart from the racing video game that has been a go-to source of fun for more than two decades. It's Mario time!
Artist crafted by Orville Wilson, this Christmas tree ornament features wheels that turn. Pre-packaged in a box for easy gift giving, preservation and storage. Dated 2018 in copyright.
With unparalleled artistry and exceptional detail, each festive and collectible Keepsake Ornament is made for years of celebrations.
From preserving precious memories to commemorating special milestones and interests, there's a Hallmark ornament for everyone on your gift list.
Hallmark has been your family-owned creator of greeting cards, gifts, gift wrap, ornaments and more for over 100 years. We take deep pride in helping individuals connect in just the right way.
Plastic Christmas tree ornament is lead-free and measures 3.9″ W x 2.5″ H x 1.9″ D.
Buy it here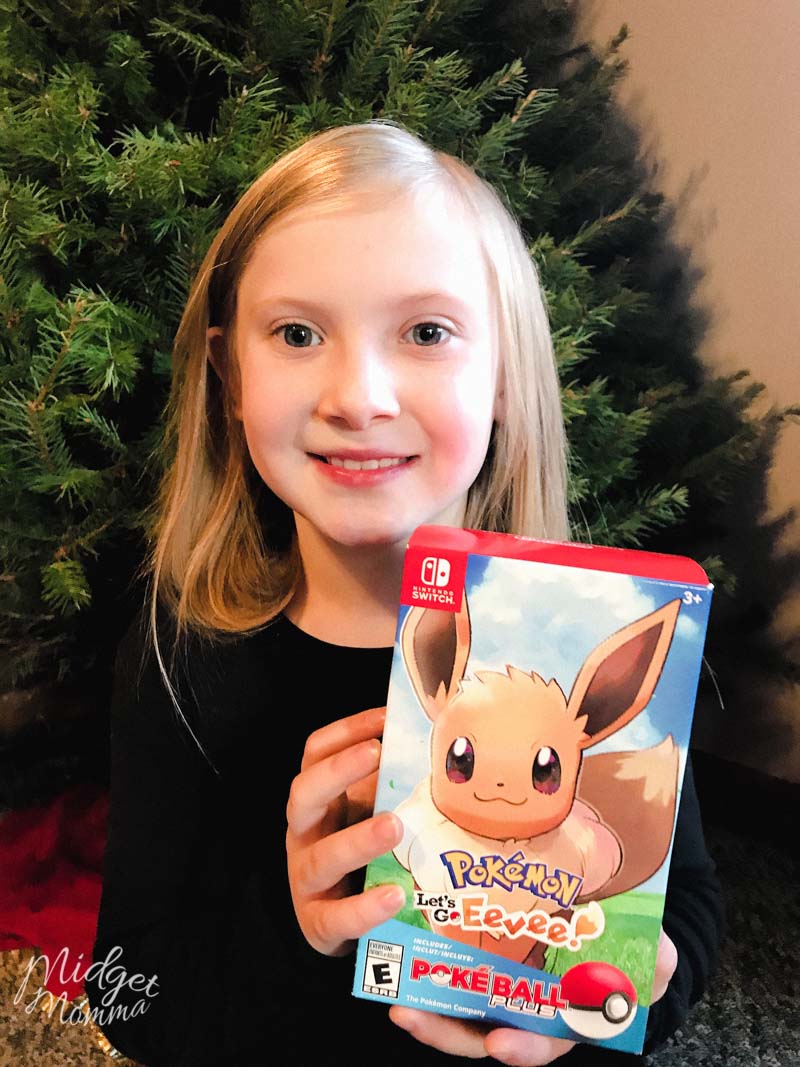 Pokémon: Let's Go, Eevee! + Poké Ball Plus Pack
Take your favorite Pokémon out for a stroll in Poké Ball Plus. Share your adventure with family or friends in 2-player action using a second Joy-Con or Poké Ball Plus (sold separately). Every accessory contains the Mythical Pokémon Mew!** You can even connect to the Pokémon GO app* using a compatible smartphone to bring over Pokémon originally discovered in the Kanto region!
Explore the diverse and vibrant region of Kanto! True-to-size wild Pokémon roam around in the game, so catch them like a real Pokémon Trainer by using motion, timing, and a well-placed Poké Ball. Poké Ball Plus lights up, vibrates, and plays sounds based on what you do in Pokémon: Let's Go, Pikachu! or Pokémon: Let's Go, Eevee! When you take your favorite Pokémon out with you in Poké Ball Plus, you can also gently shake it to hear the Pokémon inside! Connect Poké Ball Plus to the Pokémon GO* app and it will light up and vibrate when you're near a Pokémon or Poké Stop.
*Using as a Pokémon GO Plus requires installation of the Pokémon GO application on a compatible smartphone. See pokeballplus.nintendo.com for details. **Internet access and Nintendo Account required. Visit support.nintendo.com for details.
Buy it here.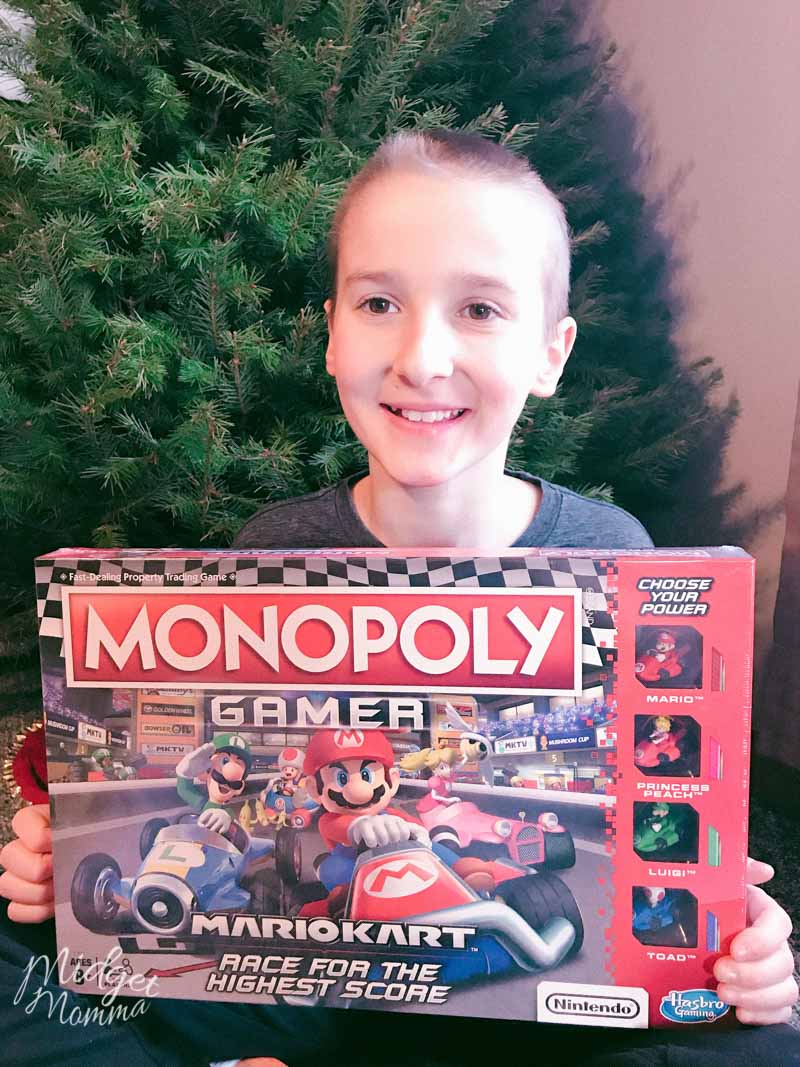 Monopoly Gamer Mario Kart 
Experience Mario Kart on a Monopoly gameboard
Drop banana peels and collect Coins to earn points
Land on a Boost Pad space to move around the board faster
Race against opponents when passing Go
Includes gameboard, 4 Character tokens, 4 Character cards, 4 Reminder cards, 8 Grand Prix cards, 16 Title Deed cards, 5 Banana tokens, 1 Numbered Die 1 Power-Up die, 90 coins, and game guide. Ages 8 and up. For 2-4 players.
Buy it here.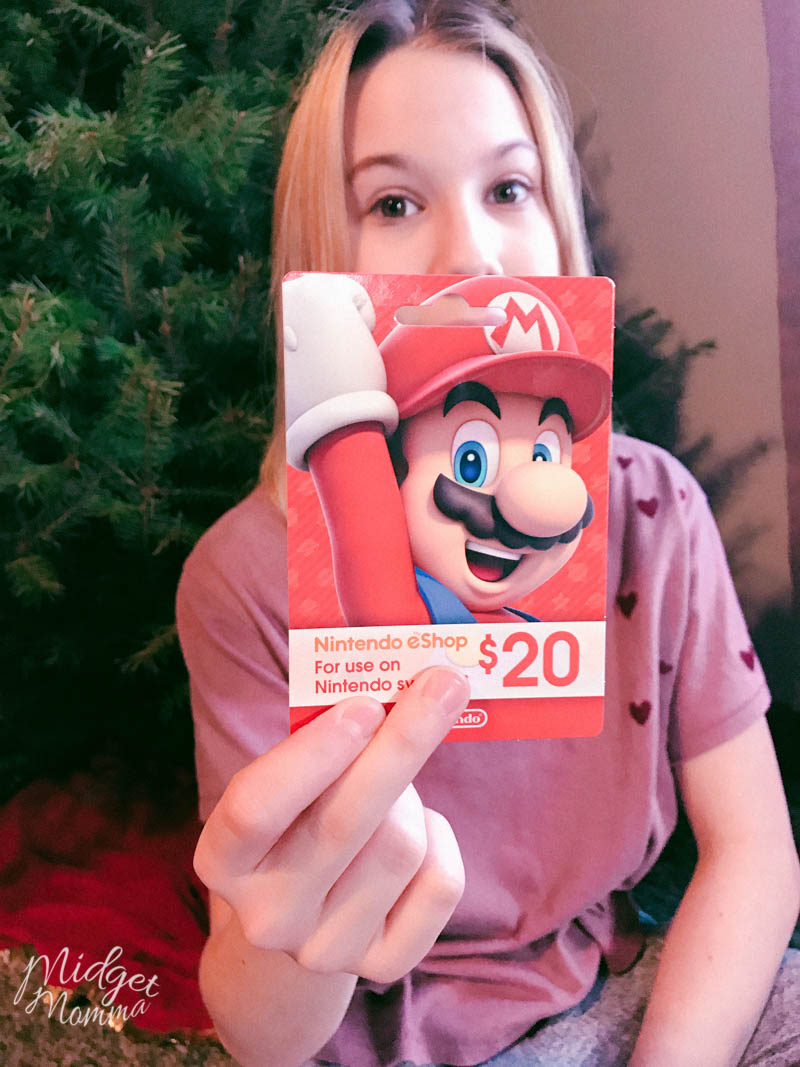 Nintendo eShop Gift Card
Nintendo eShop Cards are redeemable only through the Nintendo eShop on the Wii U or Nintendo 3DS family of systems.
Card balances can be shared across Wii U and Nintendo 3DS family of systems, but may only be used on a single Nintendo eShop account.
Buy it here.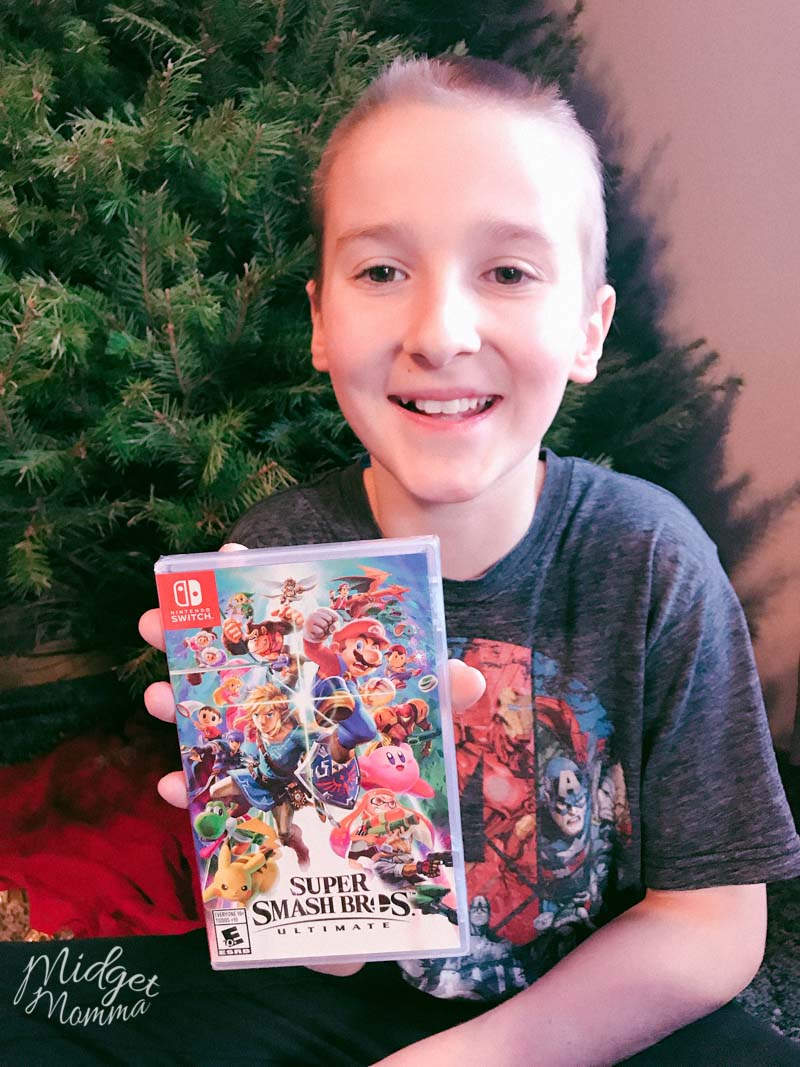 Super Smash Bros. Ultimate 
New fighters, like Inkling from the Splatoon series and Ridley from the Metroid series, make their Super Smash Bros. series debut alongside every Super Smash Bros. fighter in the series…EVER!
Fast combat , new items, new attacks, new defensive options, and more will keep the battle raging whether you're at home or on the go.
2018 Nintendo. Original Game: Nintendo / HAL Laboratory, Inc.
Entertainment Software Rating Board (ESRB) Content Description: Cartoon Violence, Comic Mischief, Suggestive Themes
Buy it here.
Disclaimer: Nintendo sent us these items to try out for ourselves. All opinions are 100% my own.