If you have kids you know that playdates are important and getting the younger kids who are not in school to socialized with other kids their age can be a challenge. First it is hard to find other kids their age unless your friends have kids the same age and then with busy schedules it can be hard to get a playdate set up but once you have overcome those two things figuring out things to do with the kids at a playdate also can be a challenge. Not every kid is content sitting and playing with cars, or barbies and others need more business to be occupied.
We recently were sent the LeapTv to try out and see how well it would do with a playdate. After setting it up (which was easy to do, even if you are not good with setting up the electronic items like Playstations and Xbox you can set this up) it was time to hand over the remote to the kiddos.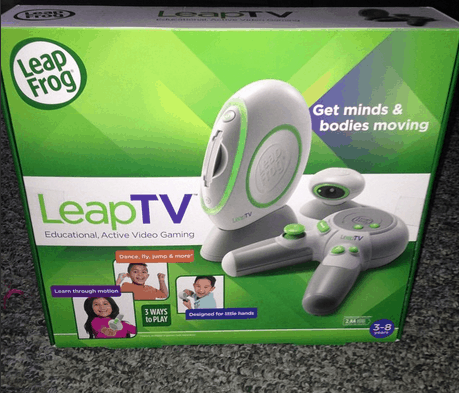 At first I wondered how much direction I was going to have to give and how much showing of how to use it I was going to have to give so I was prepared to play myself so I could show them, well Alyssa caught on with out any direction from me and with out me having to show her anything. The LeapTv makes it easy for kids to figure it out and doing so makes them feel good about themselves because they don't need help and are doing it themselves. (We did have to put the game in for her)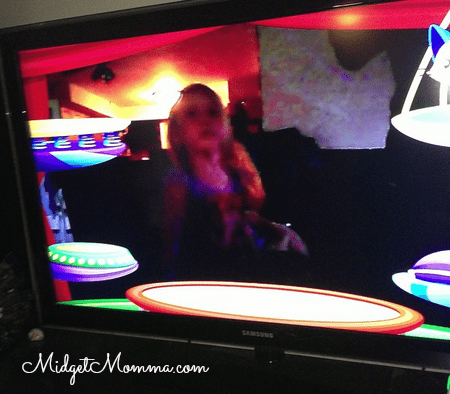 McKenzie and Logan are 9 and 7 and are used to playing the Wii U and their DS consoles so for them this system was a little under their maturity and game play ability but they seemed to have fun when they were all playing together.
So what exactly is the LeapTv?
It is the new gaming device from LeapFrog gets kids into the action while teaching core skills across reading, mathematics, science and problem solving. Designed for kids 3-8, the system uses a motion-sensing camera and controller that fits small hands. Audio instruction makes it simple for even the youngest kids to play, solo or with a friend!
Why is it a good fit for kids?
It has a library of 100+ LeapFrog educator-approved game cartridges, game downloads, and videos, kids never run out of fun! Games adapt to each child's level-starting with age and then automatically adjusting the learning for the perfect challenge. The kids loved playing it and it was right on level for the younger ones.
Now you do not need to have a playdate to have a ton of fun with the LeapTv but it just adds to the fun when you are playing with friends 🙂
Disclaimer: I was provided product to facilitate this post. No compensation was received and all opinions are 100% my own.