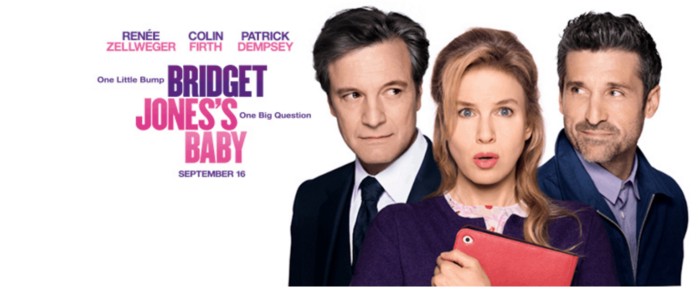 I know what you are thinking, wait didn't the first Bridget Jones movie come out 15 years ago? That is such a long gap to expect fans to remember what even happened with the original movie. Well this was all the things I thought when I saw the Bridget Jones's Baby movie trailer. Yet at the same time I was so excited! I knew that this movie couldn't let me down because it has the original actress and actor plus they were able to score Patrick Dempsey to be one of the leading roles! Spoiler alert you will see Mcdreamy with his shirt off!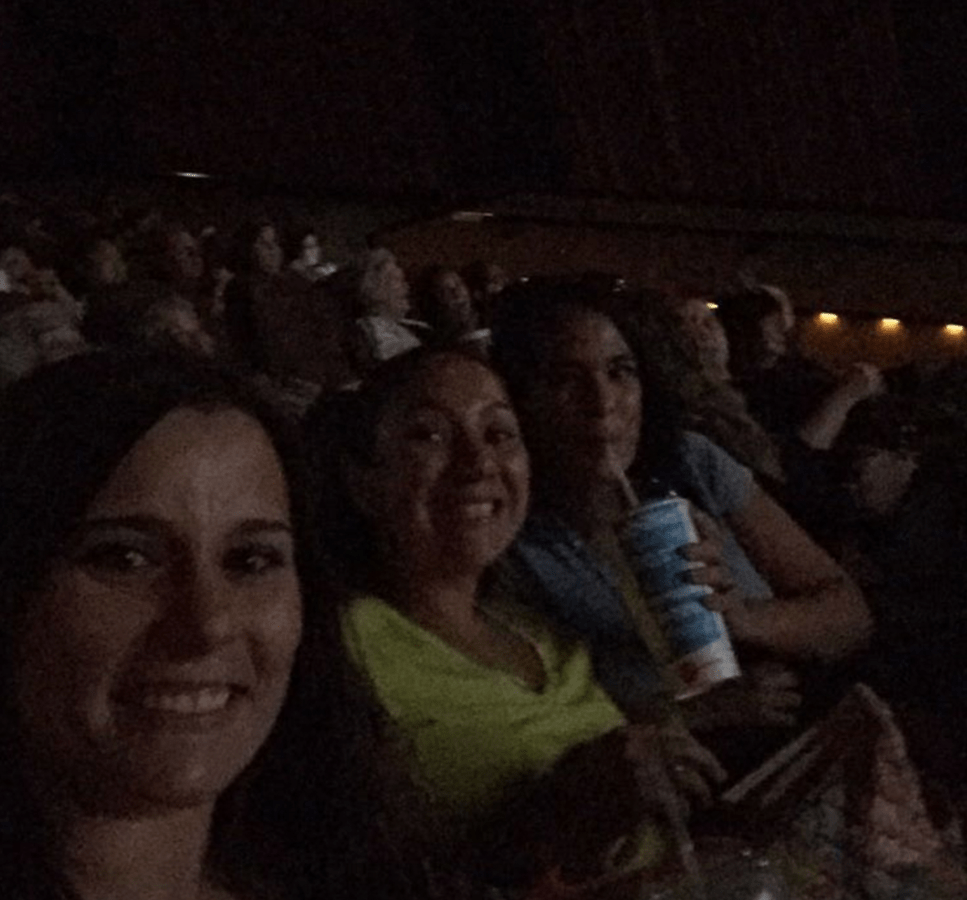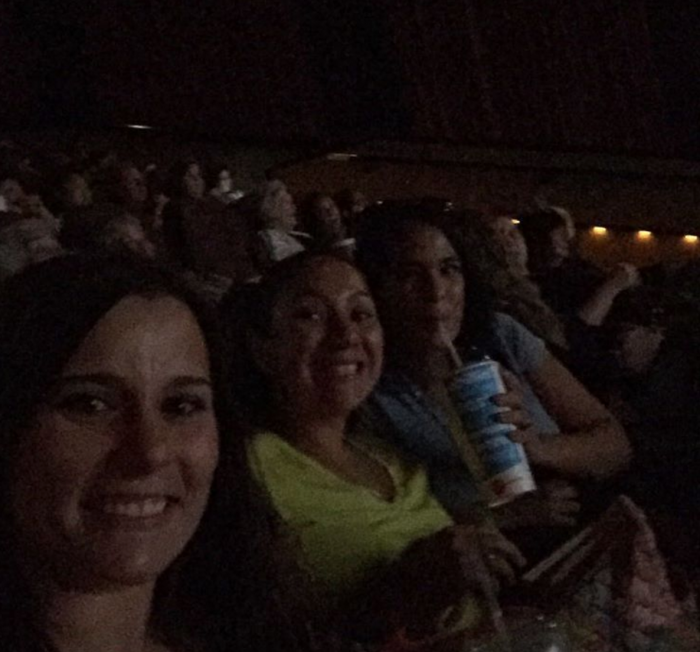 I was lucky enough to be invited out for a girls night with two of my friends to go see the advance screening of Bridget Jones's Baby! This could not have come at a better time for me! I really needed this girls night out. I just started homeschooling with my daughter for preschool and we were only on day 2. It was very crazy trying to get in the swing of things seeing how I am not a teacher. Plus I have a two year old boy who loves getting in trouble. So trying to have all my attention on his sister was not going to fly. Around 9:00am I was on my second cup of coffee and already on my breaking point. Oh did I mention I was pet sitting….. a puppy! Oh yeah and my in laws were flying in late that night so I need to have the house some what clean. So out of any day to need a girls night out this was the night. Of course by the time our husbands got home from work we were all running around trying to get our house ready so we could go enjoy our self's and our husbands wouldn't be left with craziness. We all made it to the theaters with just enough time to get our popcorn, Icees and find our seats.
I was very worried I was going to be lost because I have not seen the first movie in a very long time. I was able to get my hands on the blue ray copy but as you can tell I didn't have the time to even think of sitting down and watching anything that didn't have a cartoon pirate in it. Thankfully the writers understood that most people haven't seen the first movie in awhile and was written so you didn't need to know what happened in the other movies to enjoy this one. I couldn't believe how loud it was in that theater but not with talking just with the laughter from the audiences. I couldn't believe just how funny this movie was. I think everyone needs to watch a movie that can make you laugh as hard as Bridget Jones's Baby. You will most likely end up joining either team Jack or team Mark. This makes it so interesting because you will be watching the whole movie just dying to know if your team will win.
It was so nice to get out of the house and have this girls night. We didn't want it to end so we did what any normal mom with free time would do…… go to target! Yes some how with the little amount of free time we had on our hands we still ended up at target. The same store we end up at once a week but this time it was different it was a trip. It was a trip without "Mommy can I have a new princess dress?", "Can we have popcorn?", "I have to go to the bathroom!". We were able to just walk down random aisles and even try on clothes right there in the stores dressing room!
We all agreed it was an amazing girls night out that was well need. It had yummy snacks, so much laughing and even some kid free shopping. I truly recommend heading out with some of your girlfriends and seeing the new Bridget Jones's Baby movie. It is sure to make you fall in love with Bridget again and want to watch the other movies.
You HAVE to check out the trailer.. it gives you just a TINY look at the movie that you MUST see!
Plan your Girls Night Out at the movies. See Bridget Jones's Baby in theaters September 16. Get tickets now: https://unvrs.al/BJBTix
You also do not want to miss the awesome sweepstakes too! Create your own #BridgetJonesMoment for a chance to win a $500 gift card and prize pack! Visit https://unvrs.al/BJBMoment to get started. Sweepstakes ends at 11:59 p.m. PT on Friday 9/16/16.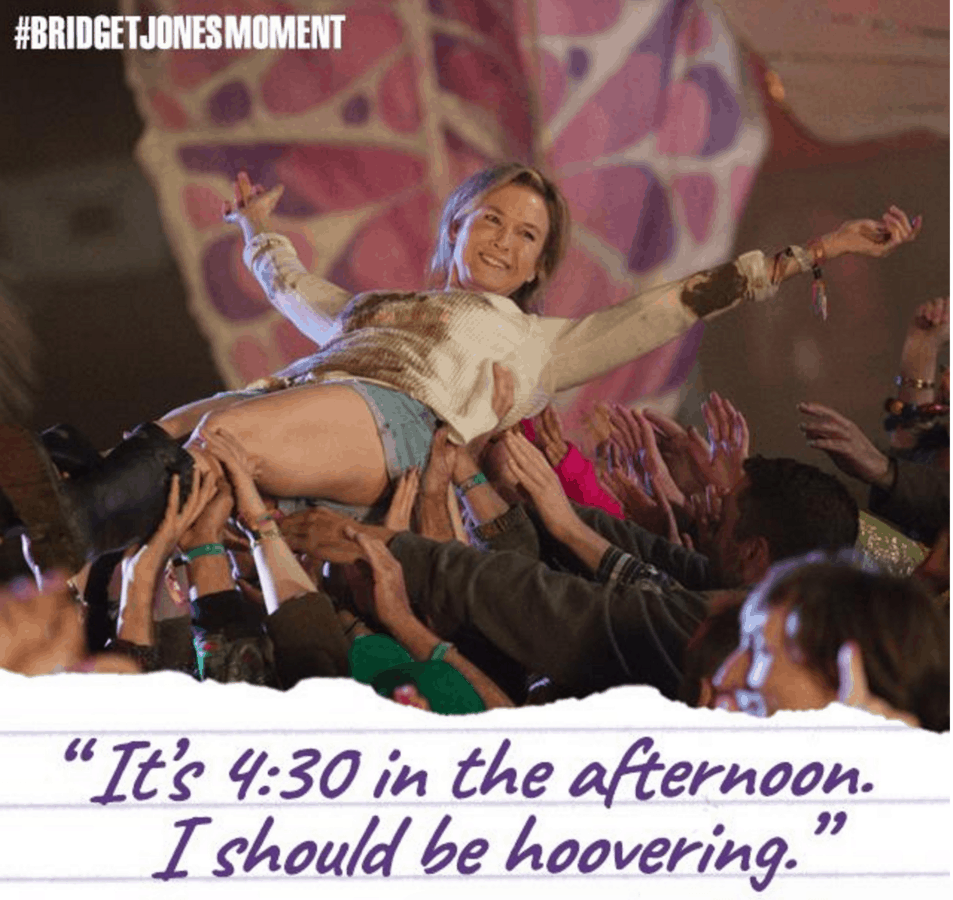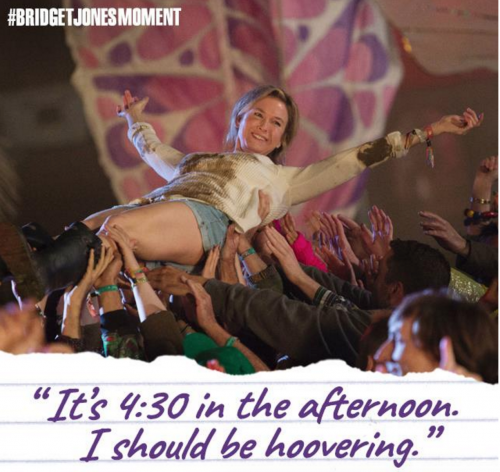 Visit all the BRIDGET JONES'S BABY websites
Like on Facebook Follow on Twitter and Instagram
Disclaimer: This post is sponsored by Universal Pictures. All opinions are 100% my own.