If you are looking to head to a place where the whole family is going to enjoy when you are in Orlando Florida one stop you must add to your list is Legoland. Even though it was a crazy HOT day when we were there everyone had a blast, so much so that all three of the kids feel asleep on our way back to the hotel!(That NEVER happens!)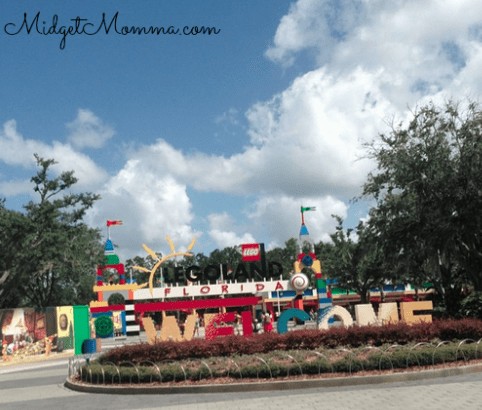 Upon arrival the kids scoped the place out, the amazing world of Lego gets started before you even walk in the Legoland gate!
One thing you must know about Legoland is that you can walk up to any employee who has a Lego character on their shirt and trade Lego characters with them. The kids had a blast seeing who had what and seeing if they wanted to trade. Alyssa was excited because they found a grandma Lego 😀
One stop that you have to go through is the Lego build area, there are TONS of cities and Lego sets that are built and it is AMAZING! The kids favorite was the Star Wars ones 🙂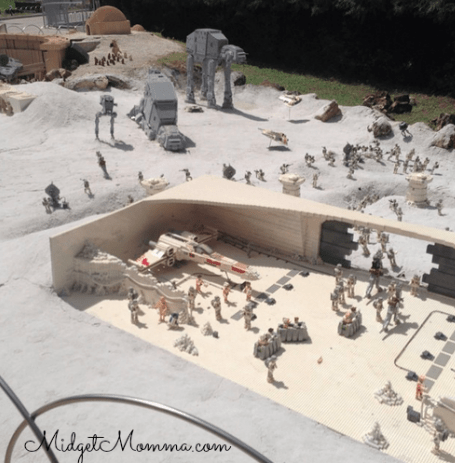 The rides were perfect for kids of all ages. There are plenty of rides to pick from no matter what your kids ages are. There were quite a few that we rode a few times because the kids loved them.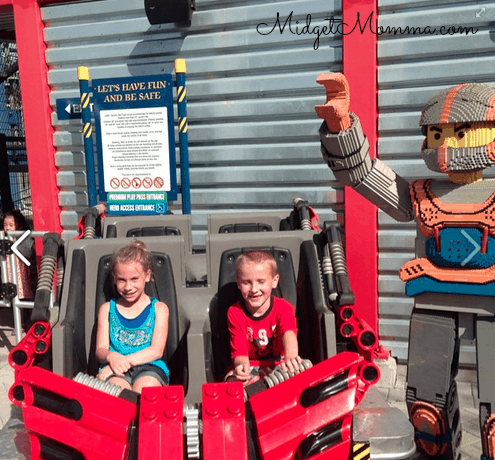 The older two became hooked on roller coasters on our Orlando Florida trip and so when they saw the coaster at LegoLand they rode that a few times (ok really read that at like 15 lol).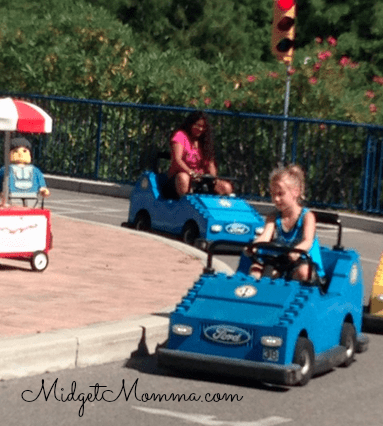 Make sure you also make it to the driving stations. There is one for little kids and one for older kids where they can go to driving school and then drive Lego cars! The kids LOVED it!
One our way out we had to stop at the shops, of course with Lego fanatic kids being at LegoLand you MUST check out the stores. The kids had fun with the build-your-own figures! They had a TON of fun picking out what accessories they wanted for their new Lego Friends!
When you are in Orlando Florida you are going to want to add this to your list of must stops. The whole family will have a ton of fun and the memories you make while playing with Lego are amazing 🙂
 LEGOLAND Florida is 150-acre theme park that features more than 50 rides, shows and attractions plus annual holiday and themed events, geared toward families with children ages 2-12. The latest and future openings include The World of Chima, which features family attractions, including The Quest for Chi – a splash battle boat ride (opened July 2013); DUPLO Valley featuring toddler–sized attractions (open May 23, 2014) and the highly themed LEGOLAND Hotel (opening spring 2015).
Disclaimer: We were provided tickets to facilitate our review. No compensation was received and all opinions are 100% my own.