If you are not a parent you are probably not going to read this, however you really should. I am sure the majority of people who read this post are going to be parents who are in the same position of annoyance that I am and who will hope those who are not parents will read this. All I can say is I sure hope those who are not parents and act like this do read it, but I won't hold my breathe.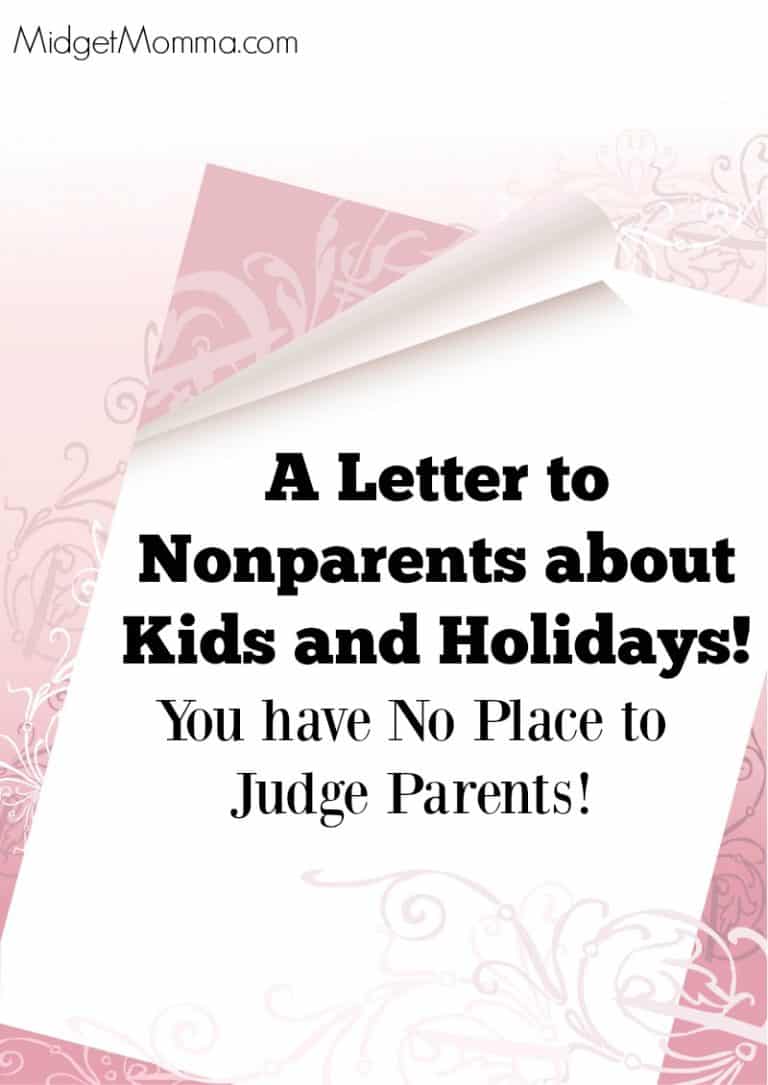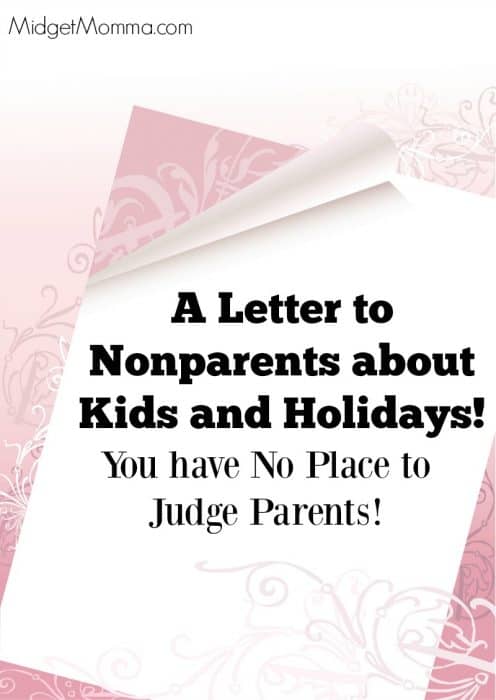 If you are not a parent you have NO PLACE telling me HOW to parent or WHAT I should and should not buy MY Children. Today I jumped on facebook for a little bit of a break from the insanity that is Easter in our house since we have 4 kiddos and I saw 5 different posts bashing HOW parents do Easter from people who have NO CHILDREN!
One Status update from a NONParent I saw in my newsfeed…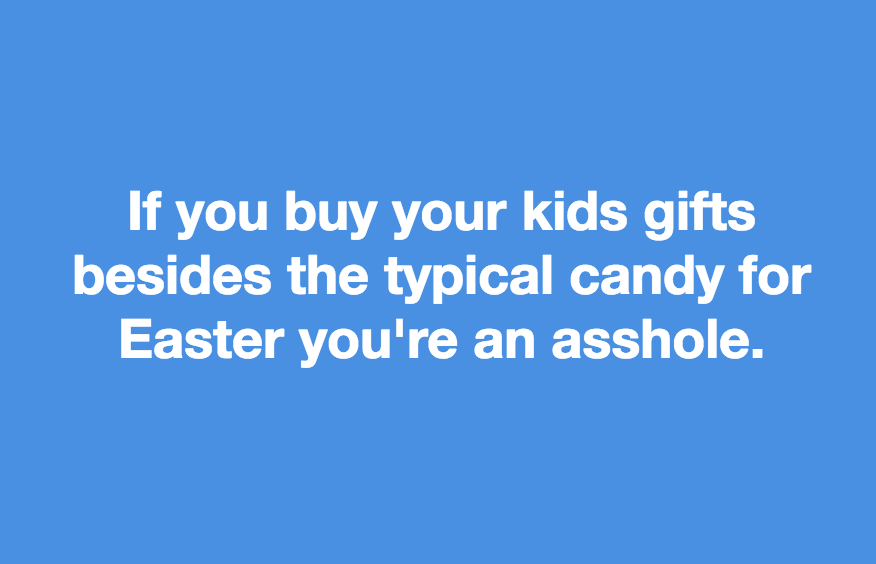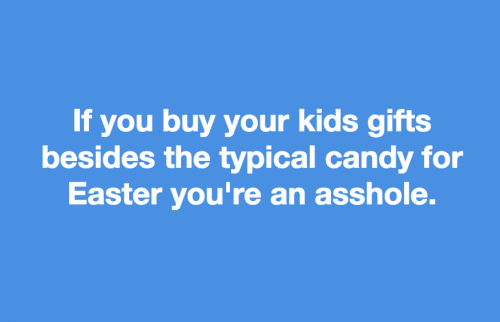 If you don't have children you have no place to judge those of us who do for how we do things. You don't have the right to tell us how much is to much for us to do for our kids for a Holiday. You don't have the right to tell us how much is to little for what we do for a Holiday for our kids! You can't sit there and say "parents are assholes" because they spoiled their kid for a holiday. You don't have the right to say a parent is a crappy parent because they didn't give their child candy in their Easter basket. You can't judge them on giving their kids a 5 pound chocolate bunny because you think it is to much chocolate. You can't make comments about how you think parents should or should not do things! You don't have the right to bash a parent for HOW THEY CHOOSE to do a holiday.
You do NOT HAVE KIDS! You have NO IDEA how being a parent works. You have NO IDEA about the JOY parents get from doing things like that for their kids. Maybe someday you will but for the time being you have no right to make ANY comments on how parents do things for their children.
When you have kids and you know what it is like to be a parent then comment, but as it currently stands you have no right to comment on something you know NOTHING about. However I am sure that once you become a parent your tune will change, because you will hear all the asinine things that nonparents say to parents (which by the way are the things you are currently spewing from your mouth) and will have the same opinion I do.
Ps. This goes for ALL holidays, not just Easter! It also includes all the fun holidays like St. Patrick's Day, Valentine's Day and any other holiday you deem "unnecessary"!