Middle school may be the hardest challenge I have faced as a Mom so far. I was convinced that the "threenager stage" was the hardest one until now. We are about 3 weeks in to McKenzie being in middle school and my emotions have been all over the place. I have days where I look at her and want to cry and rip my hair out because she is growing up, being her own person and pushing the boundaries. I have days where I look at her in awe of her awesomeness and wonder how did time go so dang fast that she is in middle school already and see how grown up she is. I have days where I want to cry because I see that she is struggling too, middle school isn't what it used to be. I have days where I am shocked at how mature she has gotten. I have days where I wonder if she really is 11 or if she is 5 because of behavior. I have days where I want to sing her praises and love on her more then she could handle. I have days where my heart breaks for her because there are so many challenges of being a tween. I have days where I want to smile because there is so much awesomeness out there for her to explore now that she is older.
Through out this time in her life it is important for her that  I as her mom remind her that she can do the growing up on her time and that no matter what her awesomeness is not going anywhere! It will be work to make sure that she knows how awesome she is, but totally worth it!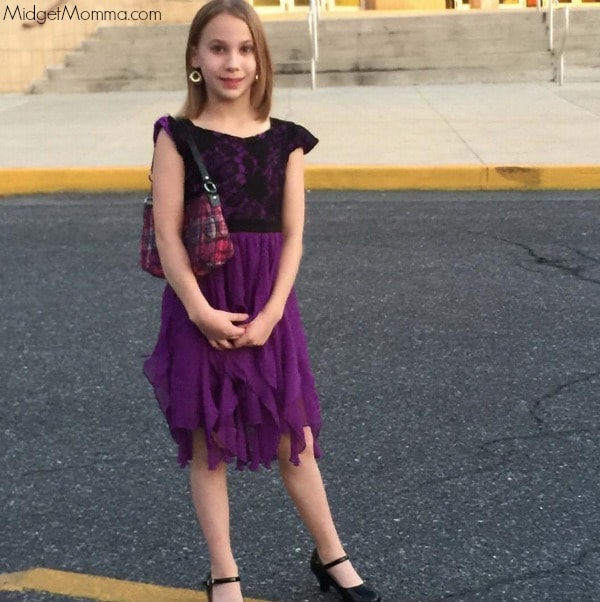 Letter to my Tween Daughter…
Middle school is rough, I totally get it. Even if you think I don't I do. I also know that it doesn't matter how many times I tell you, that you will not believe me.
You are walking a path that is hard. You still likes to play with Barbie and run around outside, but at school mentioning that will make you "uncool". The "cool" thing now is having an iPhone, or the freedom to "do as you please" like other kids do. The tween struggle of fitting in while still wanting to be a kid is hard, I can see it daily.
Finding your place in the middle school world I can see is not easy for you and you are struggling with it. I am here for you, thru it all.
I know that growing up now is harder then when I was a kid, the struggle you are facing now didn't come until later for me as middle school was still a time when "kids could be kids". For you so many of the kids in your school are wanting to grow up faster then you are wanting to and because of the way the world is now, the kids are getting out of the kid stage sooner.
I see you struggle daily to find the balance of what you are comfortable wearing and what you want to wear with what is considered what you "should be wearing" according to your peers.
I see you struggling daily trying to figure out if the responsibilities you ask for are something you really want. Do you really want the to pick what is in your lunch? Do you really want to pick out your own clothing each day? Do you really want to get up with an alarm clock and give up Dad or I waking you? Do you really want to walk home from the bus stop alone?
I see you struggling if the choices you are making are the ones you are comfortable with.
I see you struggling to keep the self confidence you have.
I see you struggling to stay a kid while in a world at school that most people want to move out of the kid stage.
I see you proud when you are doing well in school.
I see you proud when you are sticking to who you are.
I see you proud when you tackle a challenge.
I see you happy when you finally figure out that outfit that you are comfortable with wearing to school.
I see you happy when you are ok with being you.
As your Mom I am going to be here by your side for the whole ride. I am going to be the one who you can vent your frustrations to and the one you can share your good news with. No matter what challenges come your way, I will be with you every step of the way. Every good news you share I will be there to celebrate with you.
Through out all of these challenges and struggles that you are going thru now I will remind you of your awesomeness so you don't forget it.
I will help you find the balance of the kid you still want to be with the middle schooler you also want to be.
I will also remind you that you do NOT have to grow up just yet. You do not have to give up the kid things you love just because you entered middle school, you do NOT have to give up the things you love because you are in middle school.
You still have years to go before you have to leave the kid stuff behind like running around outside, so enjoy it while you can and leave it behind when you are ready to at your own pace. Don't let anyone tell you any different.
And never forget that you are AMAZING, you are YOU and that is what makes you Amazing!
Love Your Mom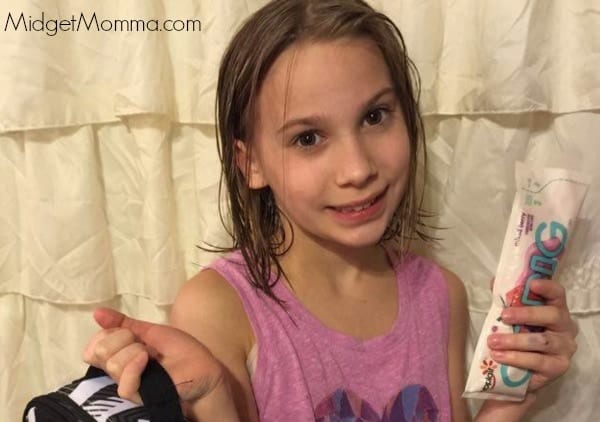 Go Big recognizes and wants to elevate how amazing teens are today. They write music, speak Chinese, code HTML5, the list goes on and on. Go Big was created with these teens in mind so they can crush their snack single-handedly, just like they crush everything in their life single-handedly.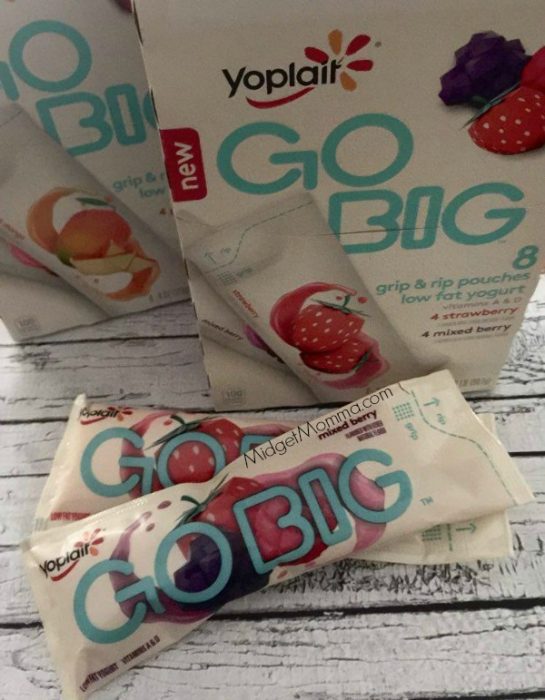 Yoplait ® Go Big ™ yogurt! Go Big is a new large yogurt pouch made to fuel the amazing in amazing teens. The innovative grip-and-rip pouch is perfect for on-the-go, and the design looks cool, not at all kiddie. Go Big is made with real fruit, just the right amount of sweetness, and most importantly, the right amount of yogurt to satisfy growing hunger. Perfect for your teen.
Do you have an awesome tween or teen? Head on over to the Go Big Facebook page and share why your tween/teen is amazing. 3 teens will be chosen to share their amazing stories with the world! For parents of tweens, encourage them to visit the Go Big Facebook page where they can share why their tween is amazing.
Disclaimer: This post is sponsored by YoPlait. All opinions are 100% my own.