The past few days have been crazy, on Wednesday I took McKenzie to the doctor because she cam home from school with a rash all over her head and we found out not only did she have Lice but she is allergic to them which made her head completely break out. My poor girl sat through the shampooing, combing and searching for almost 2.5 hours, totally not an enjoyable way to spend our evening. Thursday and Friday I kept the kids home, the doctor said she was fine to go back to school once treated but I am paranoid about it and we did a deep cleaning of the house. All the beds were stripped, all the stuffed animals and dolls are stuffed into trash bags to kill anything that might have gotten on them, couches cleans, carpets cleaned and the rest of us treated just incase.
Saturday her head looked much better and we had a lazy day around the house in the morning with some more cleaning and then a trip to a local farm and we went apple picking and got pumpkins!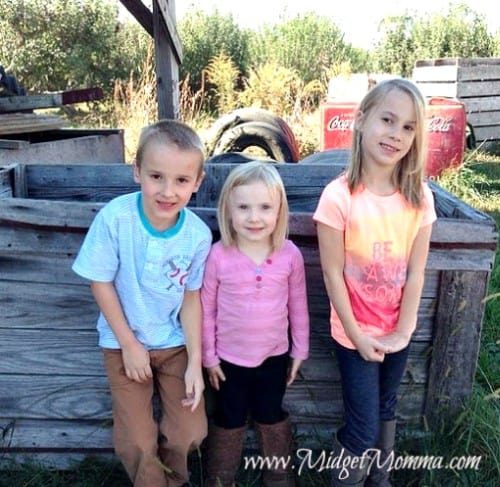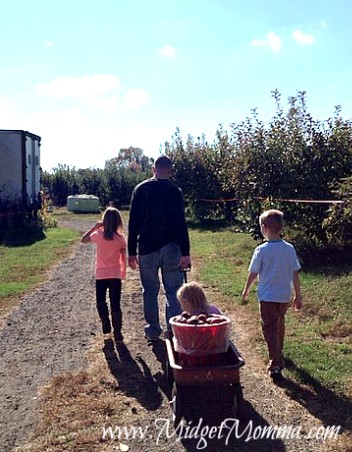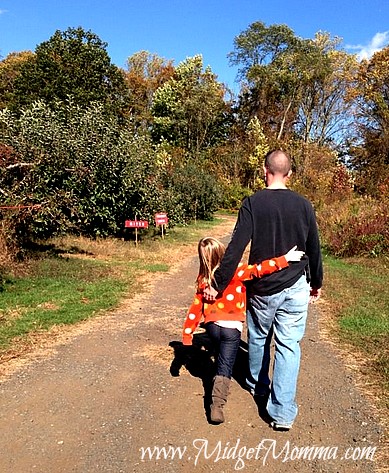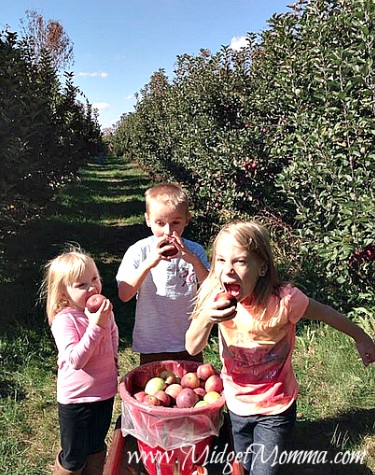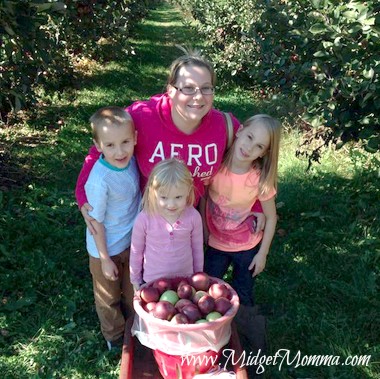 Sunday was spent doing some more cleaning, carving our pumpkins, making applesauce, pumpkin puree and enjoying time with each other. including an all day game of the "What game". The kids had fun picking all the guts out of the pumpkins. I let them each pick what carving they wanted on their pumpkins, McKenzie picked Jasmine, Logan picked Iron Man and Alyssa picked Sofia the First. All of them are the same thing for Halloween as what their costumes are 🙂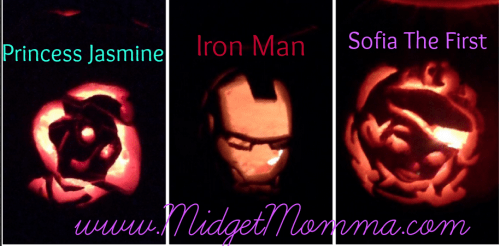 If you have never played the "what game" the point is to not say the word what, if you do say it you have to get another person to say the word. It went on for hours and it was fun hearing the different things the kids came up with to replace using the word "what". For example when I told them I was making lunch normally they say "what is for lunch" during the game they said things like, "Is ____ for lunch?" or "can you tell me if we have had it before" all just to dodge saying the word "what".
Days like that are my favorite times with my family.
How was your weekend?